Do you have a dog? Do you want to try van life? With a few fundamental essentials, living the van life with a dog is doable.
My name is Jena. My husband Derek and I have been in our Vandoit camper van since the summer of 2020. We have put over 40,000 miles on the vehicle.
We work full time while on the road, running our dog training and care company, which we have been operating for 11 years. In the past two years, we traveled from Maine to the southern tip of the Baja Peninsula and everywhere in between. Our chocolate lab Barry has been by our side every step of the way.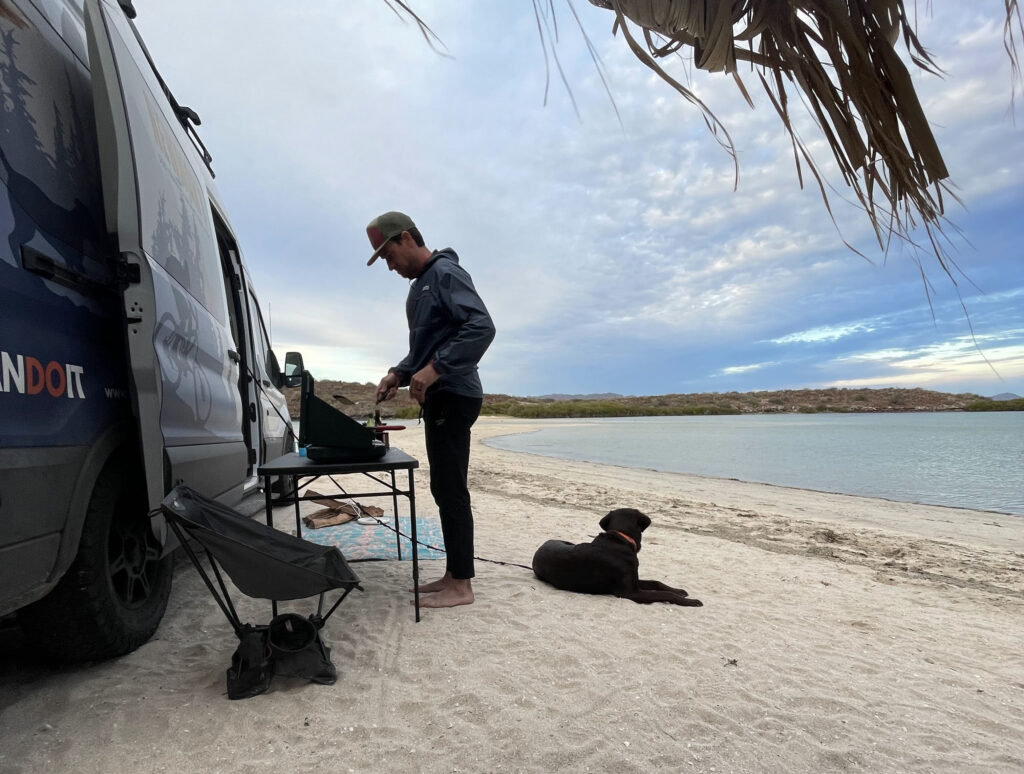 While running a full-time dog care and training business – and being dog lovers ourselves – nothing brings us more joy than having Barry on all of our adventures with us. When we decided to jump into van life, we knew having him with us was a priority. His comfort, along with our own, was important.
We needed to find the best ways to regulate airflow, keep him clean, manage wear and tear from paws and equipment, and ensure all of this was as easy as possible.
When searching for the perfect van, Vandoit came in first in this category: We loved it for our comfort but especially for the ease of having a dog with us.
Our Vandoit Van Has Four Things We Can't Live Without: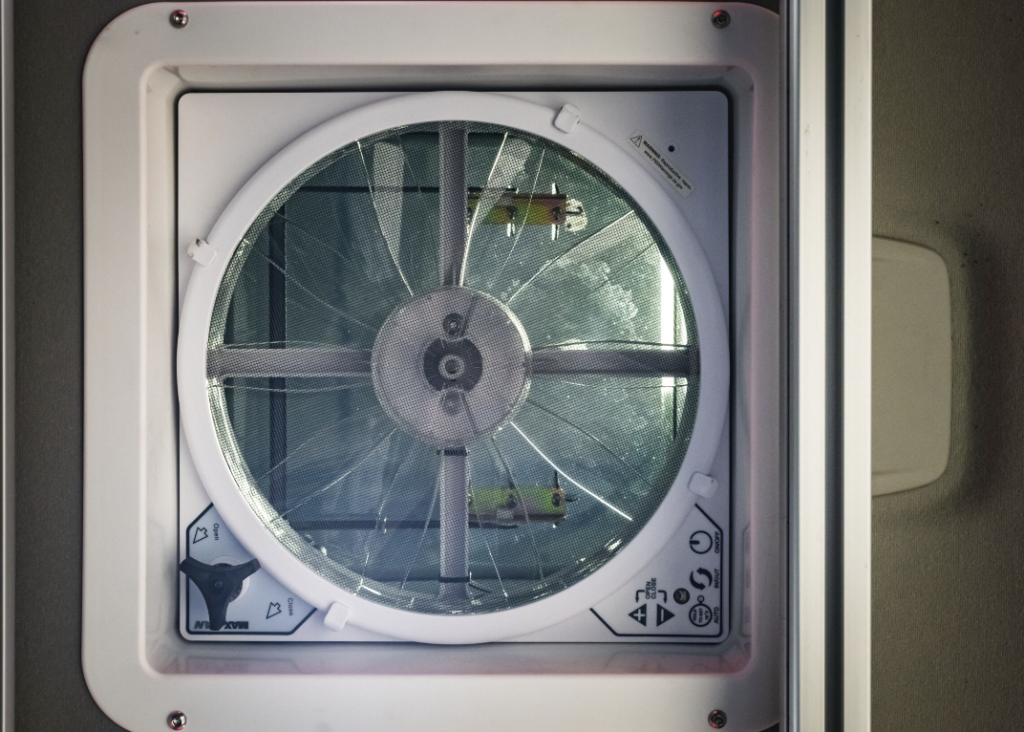 The MaxxAir fan is a game changer when traveling with Barry. This fan helps regulate the airflow throughout the van. We can set the speed as well as the airflow direction.
It has given us the freedom to leave him in the car to run into a store or to go somewhere dogs aren't allowed. We have to be sure the temperature outside is mild, and we never leave him in the van if it is too hot.
When we park in the shade and have the windows cracked, we can leave him unattended safely most of the year. (He doesn't mind, either. He finally gets his daily nap without all the outside stimulation!)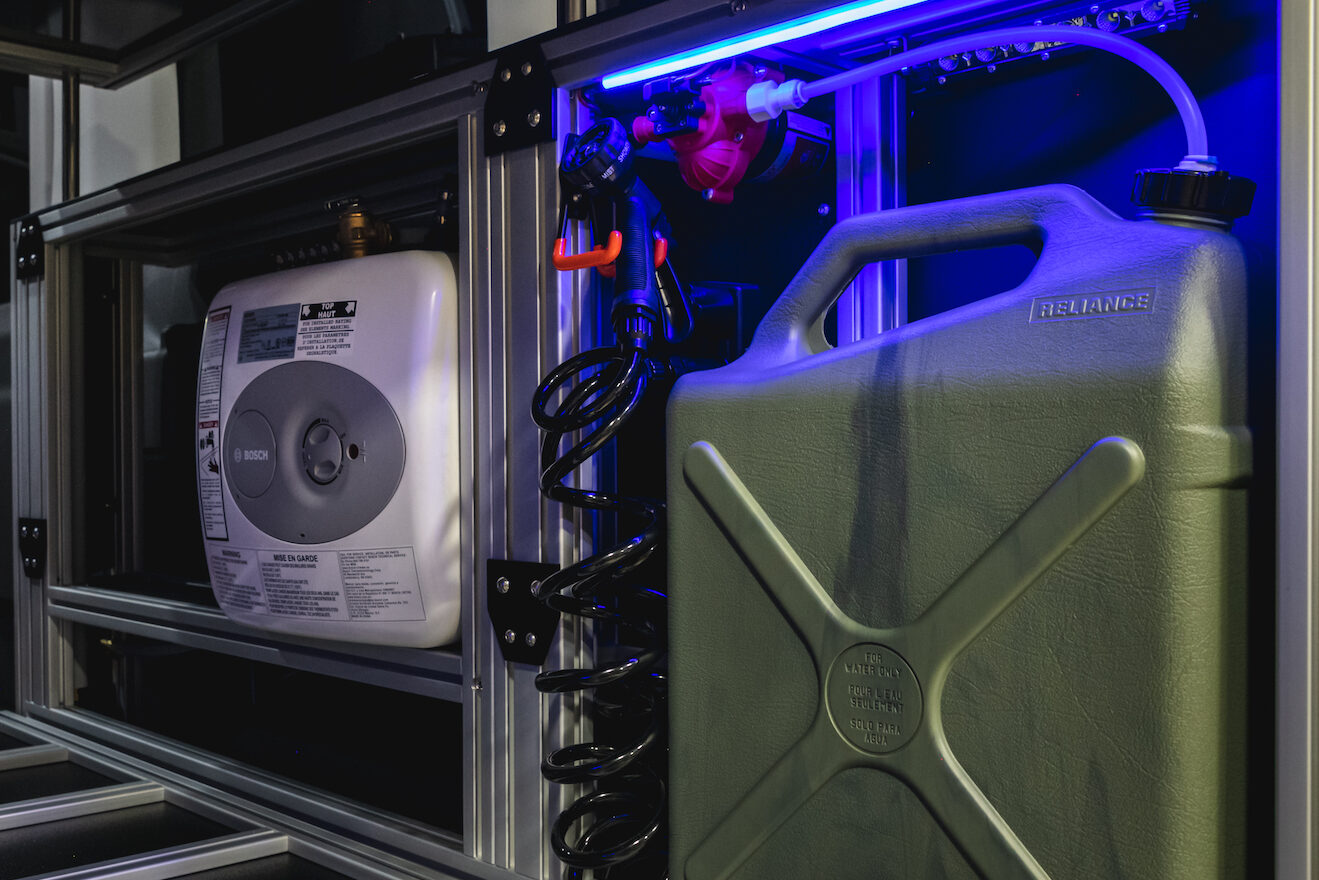 Let's face it–dogs are dirty. The point of having him with us is to allow him to explore different environments. Barry gets pretty dirty by the end of the day. Having water at our fingertips to clean him is so helpful.
The best part? It's all outside, so there is no mess inside the van!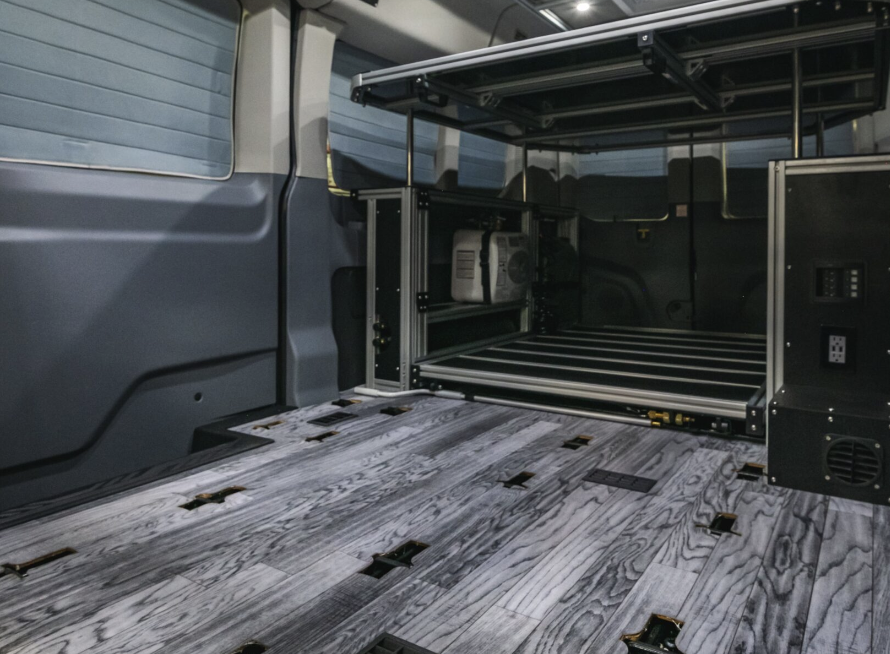 We chose the Heather Grey Woodgrain Polyvinyl flooring and have no regrets! It has been super easy to clean and maintain. With a quick sweep and wipe down, the floor is clean in minutes.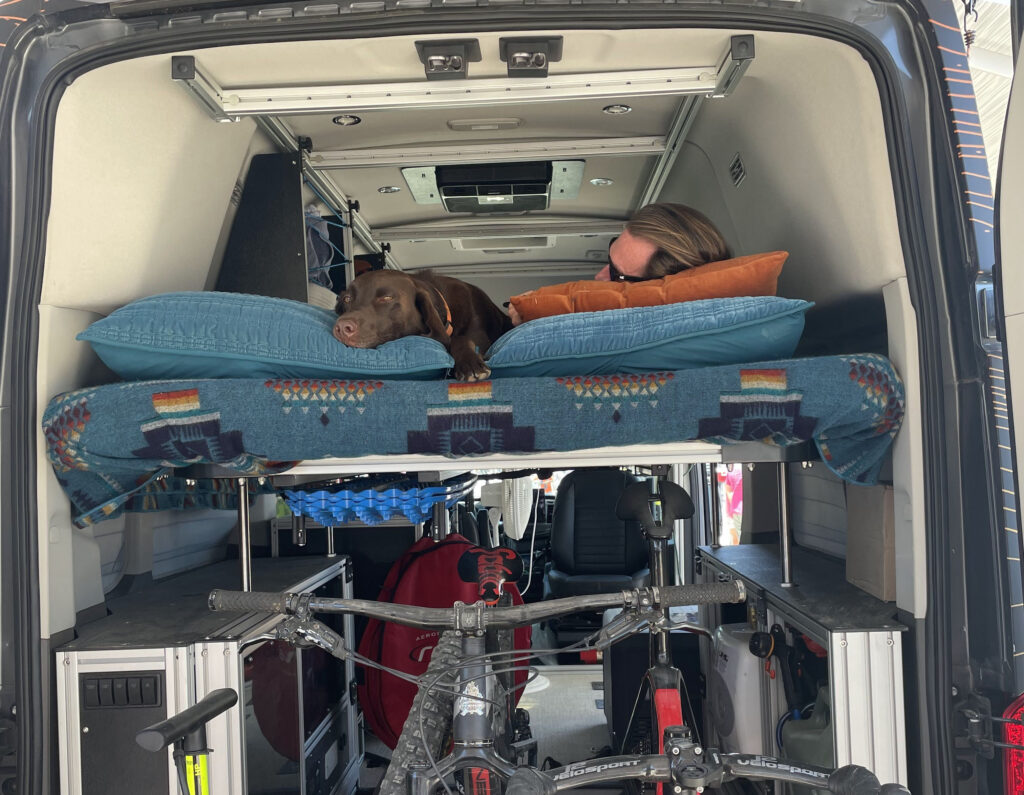 We all know dog hair gets everywhere, so being able to take the van apart and give it a deep clean had me look no further.
We spent three months in Baja, Mexico, this past winter, and every couple of weeks, we would empty the van and clean it out thoroughly. It was easy and made the trip much more comfortable in a world of sand and dog hair.
I know we got this van for ourselves and the adventures we wanted to go on. As it turns out, Barry is having the time of his life exploring oceans, mountains, deserts, lakes and rivers. This wouldn't be possible, or nearly as comfortable, without our Vandoit.
Want to see what vanlife with a dog looks like? Check out this video of our Vandoit story!