comfortable

enjoyable

simplified

convenient

easy

Road trips don't have to be complicated
Make them Modular. make them durable. make them multipurpose.
Make them Modular. make them durable. make them multipurpose.
T-Track Skeleton
The T-track system is an easy to use tracking system that lines the interior of the van to allow for on to go modularity & customization.
Ford AWD
We can build on the Ford All-Wheel Drive so there are truly no limits to where you can adventure.
Hydraulic Bed Lift
Your van is equipped with the quick adjustment hydraulic bed, so that you never have to spend a lot of time rearranging the bed layout.
Kitchen Pod
Our highly functional kitchen pod attaches & detaches to the T-track skeleton so it can be moved around however you please.
Modular Murphy Beds
We offer beds that fold down and up into the walls. Our innovative Murphy bed system also allows you to transform your beds into workbenches, couches, and storage platforms within seconds.
Off-Grid Power
Use our roof racks to mount solar power & haul gear at the same time.
Removable Toilets
Our toilet is removable so it can be in the way when you need it and out of the way when you don't.
Shower
We offer two shower systems. One attached to the back of the van and pop-up shower for inside the van.
Pick your Vandoit model, chassis,
and components.
After submitting your van specs, check your email to book a time for your 1 on 1 video call with your assigned guru. This is a time to ask questions, separate needs from wants, and get pricing for each component.
Just a 10% deposit gets you on your way to making your adventure EASY and gaining control. This also gets you first dibs on all inventory before it is released on our website.
What Our
Customers
Have To Say
"These folks are truly passionate about building out quality and functional camper vans that can also be daily drivers. They have thought about and rethought about just about every feature. I am so impressed with my van and all the fun design elements. I'm also excited about all the possibilities for tweaking how we use it. I love the underlying Ford Transit...it drives and feels solid. The tour upon pick up was detailed and fun. Thanks for the whole experience!"
"I have looked for a camper van to replace my old syncro Westy for quite a few years. I came close to pulling the trigger many times, but nothing felt quite right. Then I discovered vandoit by accident on a google search. From that first call with Ted to the last handshakes with Brian Ian and Jared the process has been easy and a pleasure and the van is perfect. I got a Quigley 4x4 and the custom vandoit options that fit our lifestyle. I am very happy with my purchase and look forward to years of backroad camping under the stars."
"Just, wow!!! We are completely satisfied with our high roof, all terrain tire'd beast. The entire buying process was a breeze, and the whole team took great care of us."

Am I Crazy For Wanting An
Adventure Van?
Am I Crazy For Wanting An Adventure Van?
No, you're not crazy! Vandoit Vans are great for:
Going where you want when you want
Families, couples, or solo travelers
EVERYTHING YOU NEED IN ONE SPOT
Adventures Shouldn't Be Complicated.
Neither Should Buying A Van.
Adventures Shouldn't Be Complicated. Neither Should Buying A Van.
That's Why We Made A One Stop Shop.
Every Time We Sell A Van, We Donate A Heavy-Duty Bike To A Person In Need. Providing Sustainable Transportation To Impoverished Areas Drastically Improves, The Ability to Receive A Good Education, The Quality Of Healthcare, Gender Equality, And Economic Development. When You Buy A Van You Are Not Only Changing Your Life But Others As Well.
Subscribe to the adventur'r newsletter.
Subscribe for adventures stories, tips, recommendation, and more!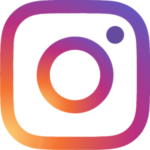 We love seeing what our world wanderers are up to.
Use #vandoit and tag us @vandoitco!