In early July, my husband, Scott, and I became the proud new owners of a Vandoit adventure van! To get our feet wet in "Van Life," we decided to pack up our new Vandoit and head south from our home in Buffalo, New York, to one of our favorite places.
The US National Whitewater Center (USNWWC) in Charlotte, N.C., is a mecca for rafters, hikers, mountain bikers, zip-liners, kayakers and climbers. We call it "Disney World for adults." Since 2001, USNWWC has been creating opportunities for people to get together outdoors. The Center's primary feature is the world's largest and most complex recirculating artificial whitewater river. The river channels were designed by three-time Olympian and World Cup Slalom Kayak Champion Scott Shipley.
Driving almost 3,000 miles from Buffalo to Charlotte was a pleasure in the camper van. My husband, Scott, loved the lane centering and adaptive cruise control. Our exterior lights came in handy while driving to and setting up our campsite.
The site had an electrical hookup for shore power, so we just plugged in, unfolded the bed leaf, and got the coffee ready for the morning. The adventure van made the campsite setup so simple that we just started a campfire and relaxed until bedtime.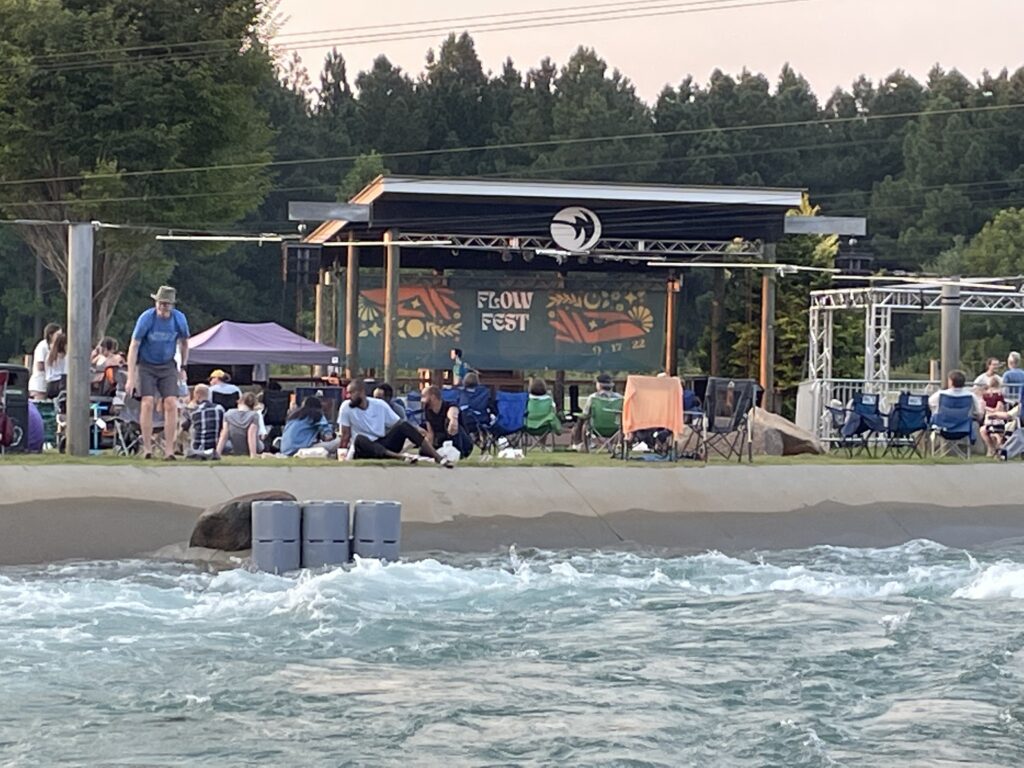 Sleeping was always more comfortable than tent camping, even on the warmer nights, using our two MaxxAir roof vent fans–one bringing air in and the other exhausting. (We have no regrets about not getting the rooftop air conditioner.)
On a cooler night, we put the fans on a lower setting and ran the Espar heater, which kept sleeping temps very comfortable. We really enjoyed sleeping in our Vandoit; it was very comfortable and relaxing.
We have been visiting the Charlotte area for more than a decade, and this trip was easier because there was more room for our stuff and Scott's mountain biking gear.
Yoga Flow Fest
We visited USNWWC the weekend of September 17, 2022, for the fourth annual Yoga Flow Fest, which offers over 40 yoga classes, vendors, and live music. And it did not disappoint! Our day started bright and early with a morning stretching practice and Fall Equinox meditation. I quickly headed into the forest for a peaceful slow flow amongst the fragrant Carolina pines.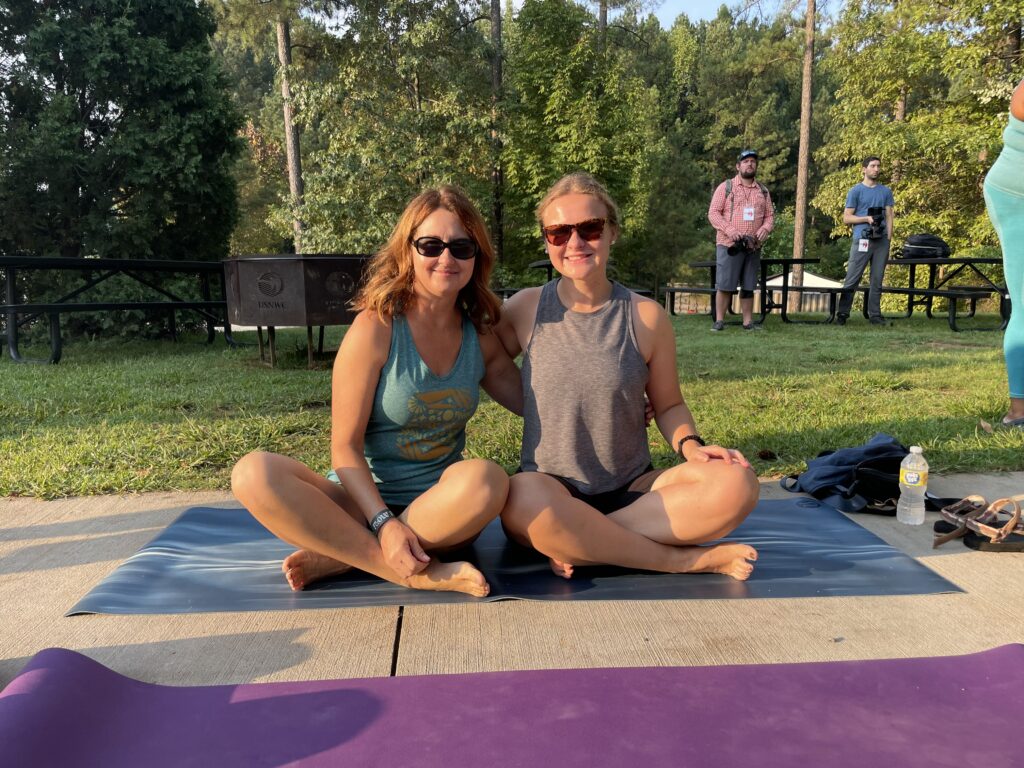 Mid-day, we made our way to the River's Edge restaurant at the Whitewater Center, which offered some outdoor shade to enjoy anything from fresh, healthy lunch options to a juicy burger and fries. (I chose the former–a refreshing Greek power bowl to refuel.)
The vendor shopping experience provided some retail therapy while we digested our delicious lunch. I purchased a couple of funky bracelets and sampled some free Kombucha. Then it was time for Arm Balance and inversions, where I was mostly an observer.
The highlight of the festival was an evening Glow Yoga practice, where everyone donned headphones and glow bracelets, and the lights were dimmed. It was more of a dance party than a true yoga practice. But it was a truly celebratory experience!
Camping in Chorlotte, N.C.
Although Charlotte is not known for its camping, we found a little slice of heaven at the McDowell Nature Preserve Campground–small in size but huge in amenities. This mostly undeveloped nature preserve in Mecklenburg County offered numerous ways to enjoy the outdoors.
The campground is the gateway to over 1,300 miles of trails surrounding the serene Lake Wylie, a nature center featuring live animals and a gift shop. The 56 reservable campsites range from primitive to RV pads with full hookups. Private, impeccably maintained restrooms and showers made this a spot we will surely return to!
Heading Home
Heading home was sad, with the exception of our halfway stop in Summersville Lake, W. Va. The Battle Run Campground provides first-come, first-served site rentals with gorgeous lake views. However, the bathrooms left much to be desired, but one night was doable. Note to self: We will definitely bring our Laveo dry flush toilet on our next trip.
We love traveling in our Vandoit so much! We already have the next trips planned! In the fall, Scott is planning a mountain bike excursion to Brevard, N.C., and will be using the van to haul two other friends, their bikes and gear to different trailheads for riding.
We'll head back to Brevard in the Vandoit a few weeks after that to spend Thanksgiving with friends. We are also planning a two-week trip to Florida in January. When we're home in Buffalo, Scott uses our Vandoit as his daily driver and mountain bike hauler for local riding.
To summarize this Van Life journey: sunny, warm weather, yoga galore, and traveling with my best friend–what could be better?