If you don't already know, you're probably wondering: What is a VOX? It's tough to describe in words; in reality it can only be experienced. In fact it will be second in fun and excitement only to the experience of picking up your new upfitted van from Vandoit! VOX stands for Vandoit Owners Experience. It is a group of Vandoit owners (and employees) getting together for a fun-filled multi-day outdoor experience.
So far there have been eight officially organized VOX events. When I say organized, I use the term loosely. While there are definitely some organized components, each VOX is flexible and unique. Each one takes on its own personality. These events are held at various geographic locations across the United States to provide the opportunity for all van owners to consider attending. When a VOX is organized, invitations to attend are posted on the Vandoit Owners and Future Owners Facebook group.  
Each Fall, One Of The Year's VOX Events Is Held In Moab, UT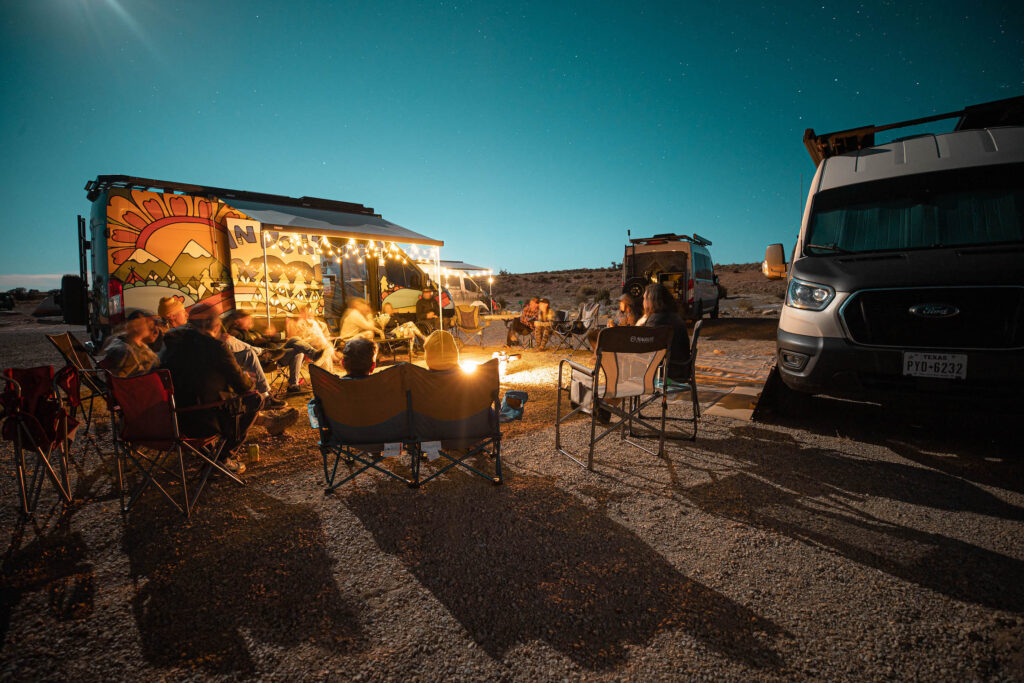 This past October for example, a group of Vandoit owners met in Moab and experienced a variety of fun events, including mountain biking, hiking (including hikes at Arches and Canyonlands National Parks), rock climbing, exploring the town of Moab and the surrounding area, flying drones, sharing a meal, and just relaxing. Aside from providing a bit of swag, Vandoit corporate had a meal catered into the remote campsite for the event. The meal was deliciously prepared onsite and was a tremendous experience for all those present.
Each evening most of the owners gathered around a van or group of vans and experienced a bonfire while sharing many laughs and adventures. Vandoit gatherings are also very educational. We learn from each other about various Vandoit components in the vans. Maybe you have a question about how something works or a question about that component you've been thinking about upgrading. Most likely you will not only get your questions answered at a VOX but will probably get to see the latest Vandoit components and gadgets first hand and up close. 
The Mother Of All VOX Experiences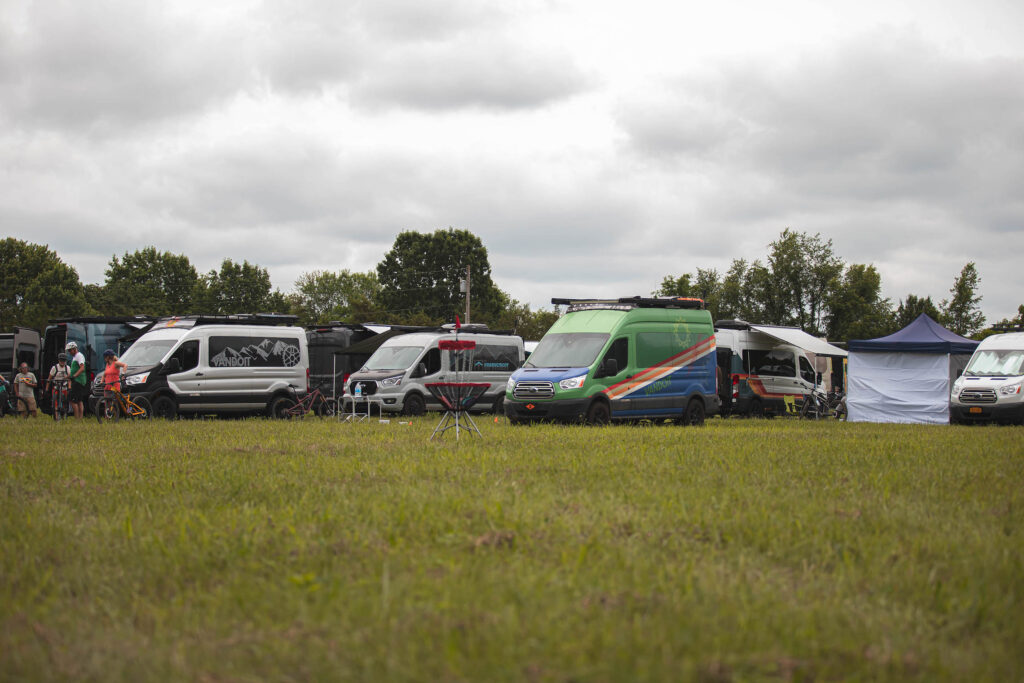 The "mother of all VOX experiences" was the spring of 2022 which was held in Bentonville, AR. It was close enough to Blue Springs, MO that a majority of Vandoit employees were able to attend alongside many Vandoit owners from across the United States. The mixture of people and fun events definitely reminded me that all owners are part of the Vandoit family. It was a great experience to see some of the earliest vans and a couple that were just off the build-line.
Seeing the progress that Vandoit has made the past few years in their upbuilding was nothing short of awe-inspiring. Vandoit corporate provided several meals, entertainment, portable showers, restrooms, swag and a fun brewery experience to name a few things. We will be experiencing another VOX this coming spring, again in Bentonville. From what I've heard, it promises to be even better than the one last year. 
If you think that purchasing a Vandoit is simply owning a great van, you need to take the next step and experience one or more VOX events. You will have great outdoors fun, see all the latest in Vandoit technology, and make life-long friends. You will also learn just how much Vandoit values its owner-based customers and considers all of us as part of the larger Vandoit family.
See you at the next VOX! – Lana & Dennis McLaughlin