There may be times where your Vandoit goes through a period of non-use. Whether it be bringing it out of storage, non-use due to the busyness of life, etc., we want to make sure your Vandoit and all components are working correctly. Our customer support team put this Vandoit Operational Checklist to simplify the process of running through you van's components.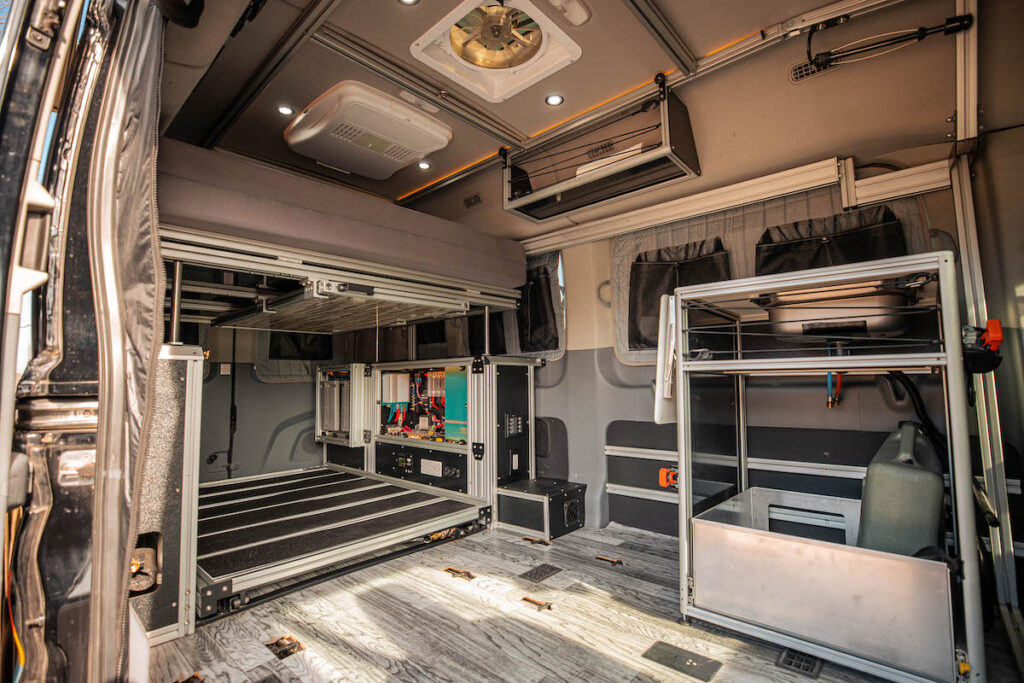 Vandoit Operational Checklist
Check under the hood for any loose connections or frayed wires (i.e. evidence of pests)
Check tires for cracks or punctures and make sure they're inflated to the proper pressures
Make sure the backup camera is operational and all brake, turn and hazard signals are working
View the roof to make sure solar panels are clean and to inspect for any disconnected wiring or damage
Check for cracks in sealant on the roof around the MaxxAir fan and/or air conditioner; apply a new layer of sealant as needed
Open and close the awning, check for tears or holes
Check the Vandoit battery terminal cables
Check shore power plug and cord for damage
Verify the Vandoit battery system can charge while the car is running
Turn on inverter and test outlets by plugging devices in and turning them on
Test the TV and make sure audio can be heard
Check that all speakers or subwoofers are working in the stereo system
Check for sun icon and incoming amperage on the solar monitor while van is parked in the sun or through the mobile app
Check all interior and exterior lights
Test MaxxAir fan
Test air conditioner
Test Espar heater. Make sure there is at least ¼ tank of fuel in the van beforehand
Test the water system: fill the water supply can, turn on the pump, operate the sprayer and kitchen faucet. Inspect each connection for leaks.
If you have a LIV bed, make sure the bed crank raises and lowers the bed evenly
Check DO bed cargo buckles for loose bolts
If you have a gear slide, check to make sure it extends, stops, and retracts properly
Tighten all bolts in the aluminum extrusion and cabinets
Click link to download a copy of the Vandoit Operational Checklist. If you have any issues after running through the checklist, please reach out to our customer support team.