When you think of gravel cycling, do you think of inclusivity for athletes of all races, genders, and backgrounds?
The creators of the Ned Gravel Race do–and have made it their aim to be the world's most inclusive bike race. On July 9, 2022, Vandoit was proud to be one of an elite group of sponsors for the second annual Ned Gravel Race in Nederland, Colorado. Nederland is one of the most beautiful venues Vandoit has ever visited. "We believe everyone should feel welcomed to participate, regardless of experience, gender, race or sexual identity/orientation," race organizers share on the event's website. To that end, the race offers equal prize money for women and men, women-led and women-only biking clinics, and coaching and gear for select athletes of color.
In an interview with Denver Life Magazine, race creator Gavin Coombs expressed the race's vision: "Cycling has traditionally not been a welcoming and inclusive space. We believe that gravel riding is for everyone and that the more people on bikes, the better. So, we set out, in our small way, to start to move the needle in terms of creating a space where everyone, and we mean EVERYONE, feels welcome."
Ned Gravel Race Supports Many Great Charitable Causes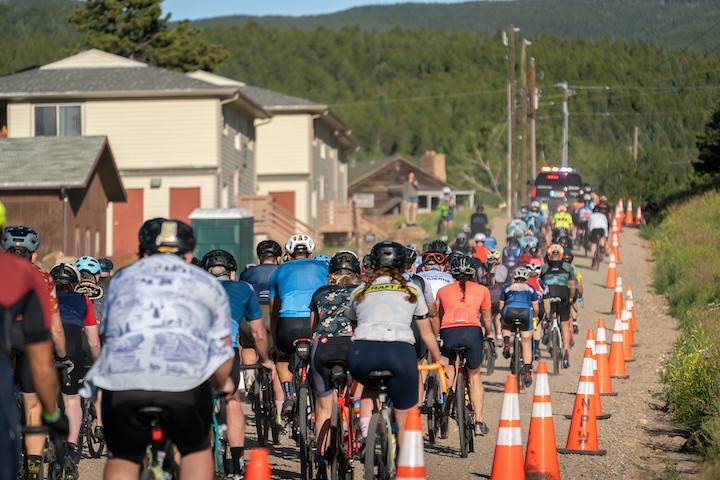 Ned Gravel is put on by Peak to Peak Endurance, a one-stop shop for cycling coaching, retreats, and races. The event benefits three charities close to Ned's heart. These charities are the Ride for Racial Justice, a nonprofit that ensures BIPOC cyclists have access to resources, education, and community; The Davis Phinney Foundation for Parkinson's Disease; and the Nederland Area Trail Organization, an all-volunteer crew of trail builders and advocates.
The Ned Gravel race is set up on 4 courses: The Silver Course (20 miles), the Gold Course (39 miles), the Tungsten Course (60 miles), and the Ultra (107 miles). Due to its popularity, the Ultra course even requires a lottery system to select participants! There are race categories for women, men, and non-binary participants. The majority of the race is above 8,000 feet. Riders had to be acclimated to the altitude and be prepared for the area's unpredictable weather conditions. These videos from the 2021 race give you a great idea of what this one-of-a-kind race experience is like:
Racers' friends and families had plenty to do while riders were out on the courses. During the race and expo event featured music, food, and games. The expo also included local artists and creators. Everyone got a taste of the all-are-welcome hippie vibe that Nederland and the Ned Gravel offer.
A Vandoit Is The Ultimate Cycling Van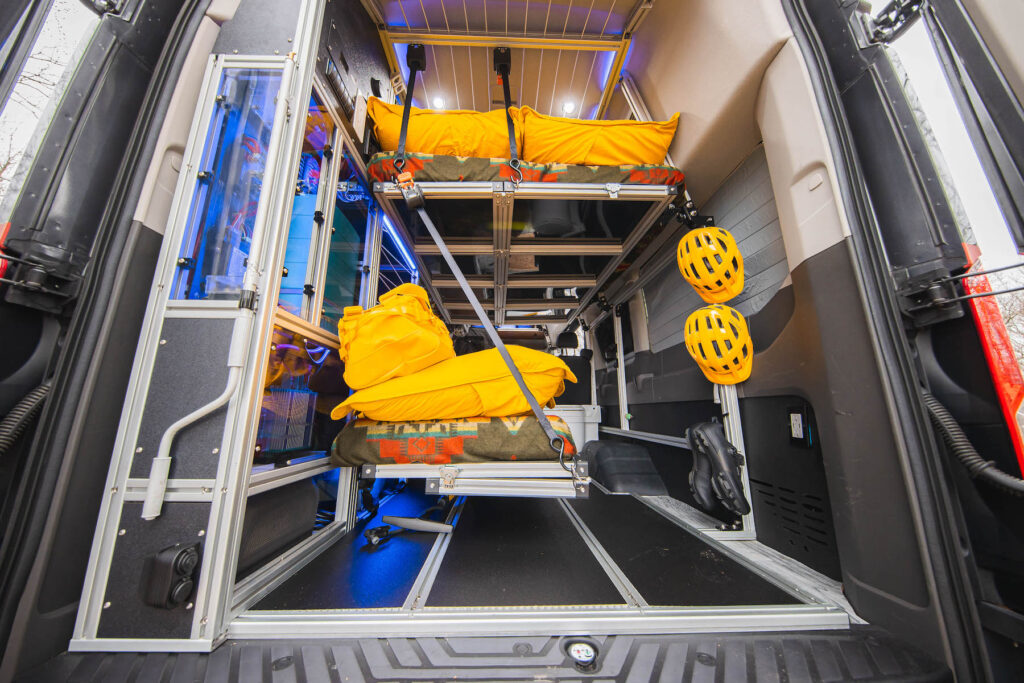 At the race expo, Vandoit Trade Show Rep Andy Brown showcased a LIV model van equipped for all of a cyclist's needs. Vandoit featured Bike fork mounts, a bike repair arm, and tool box. These items were all mounted to the van's gear slide for easy storage and access to all cycling equipment. The gear slide also featured custom storage drawers for additional biking accessories. This makes bike maintenance and repair even easier. Hooks below the hydraulic bed are the perfect spot to hang helmets after a hard day's riding.
This adventure van is built on the Ford Transit T350 high-roof with ecoboost motor and all-wheel drive. It is also complete with Quigley Motor Company's new lift kit. The Quigley lift kit is designed for 2020 & newer Ford Transits. The Quigley lift provides a 2-inch specialty lift that maintains factory angles on the Transit's driveline. Watch Vandoit's Lead Engineer, Nick Eisenbarth, walk through some of these lift and suspension upgrades in this video: