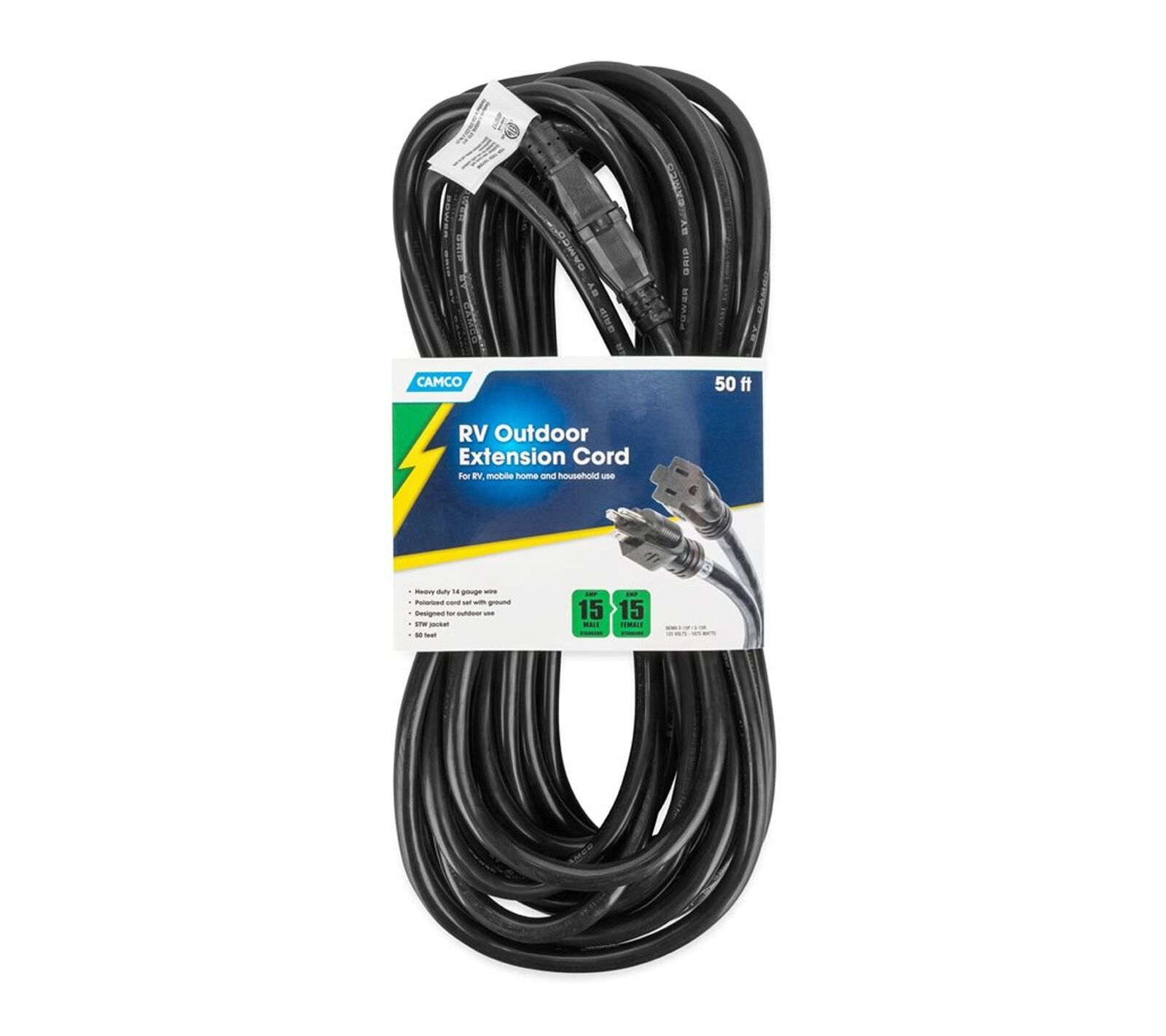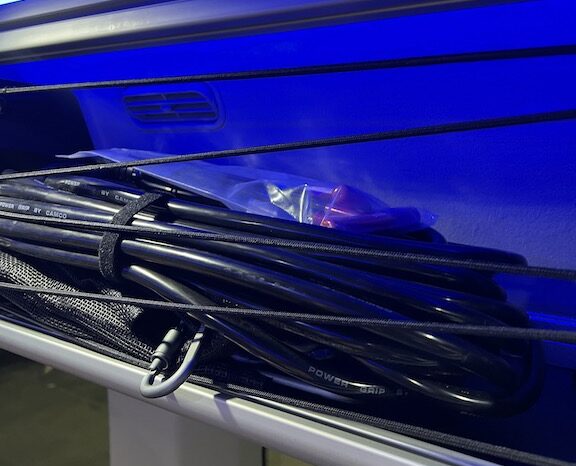 A heavy-duty, 30-foot, 14-gauge extension cord allows you to charge your van's battery system and run high-wattage devices

Rated for 15 amps
*Don't link multiple shore power cords together.
A 30- to15-amp adapter allows you to plug the shore power cable into 30-amp hookups, allowing the shore power cable to charge from either a 15 amp or 30 amp outlet.
*Regardless of outlet amp rating, Vandoit limits incoming power to a maximum of 13 amps of power.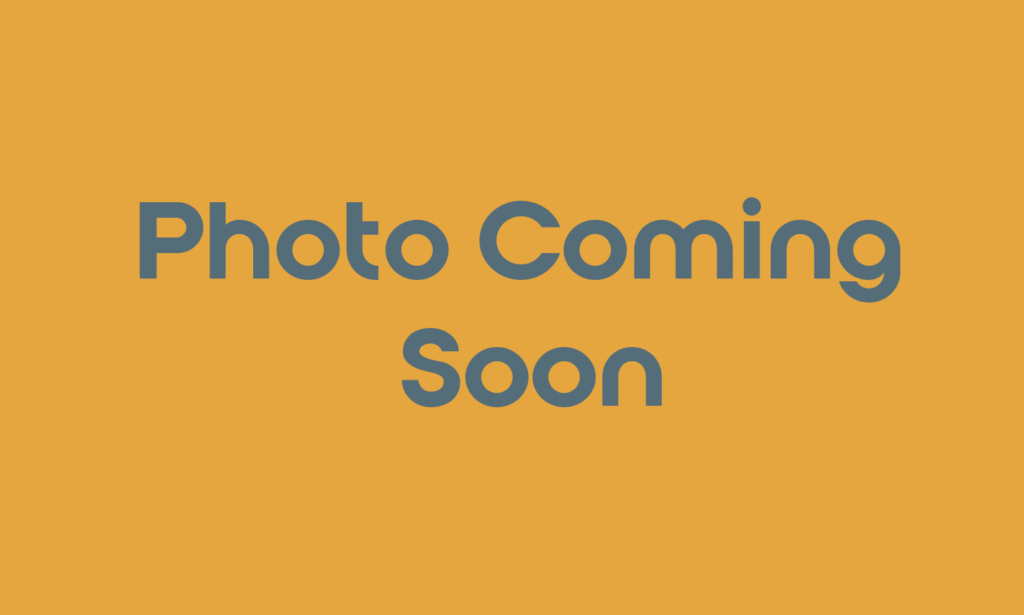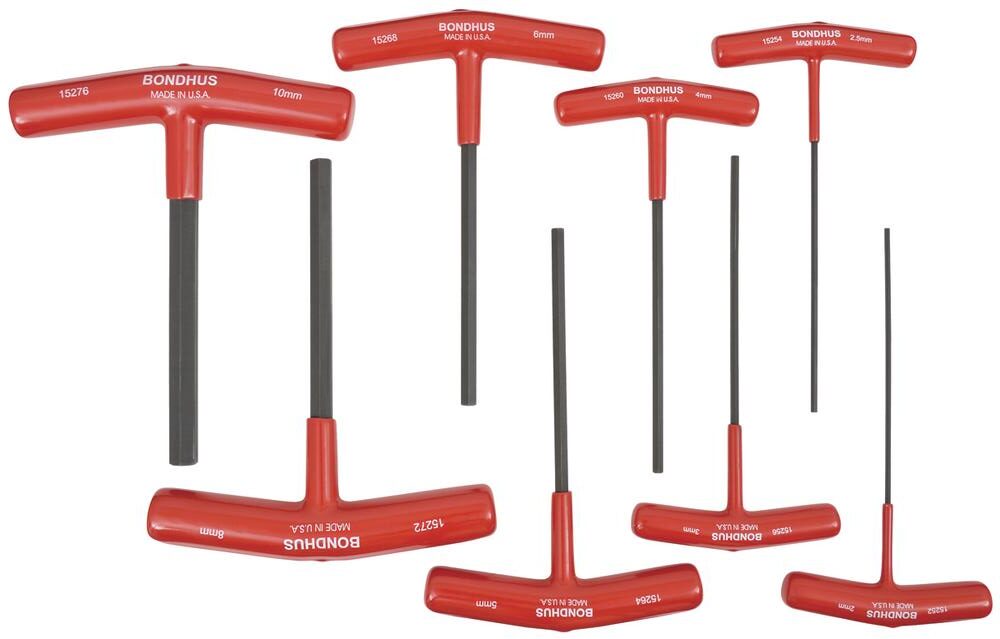 Metric T-handle Allen Wrench Set
Includes 4mm, 5mm, 6mm sizes, which allows you to tighten every bolt in the van.

Ball end allows you to approach at a 22.5-degree angle to tighten and loosen in hard-to-reach areas.

Make it part of your bike maintenance kit, too!
*Tools may vary depending on availability
*Tightening/loosening at greater than a 22.5-degree angle can result in stripping bolts and/or tool wear.
Strong attachment points for ratchet straps and bungee

Easily turn in to extrusion for placement anywhere in the van.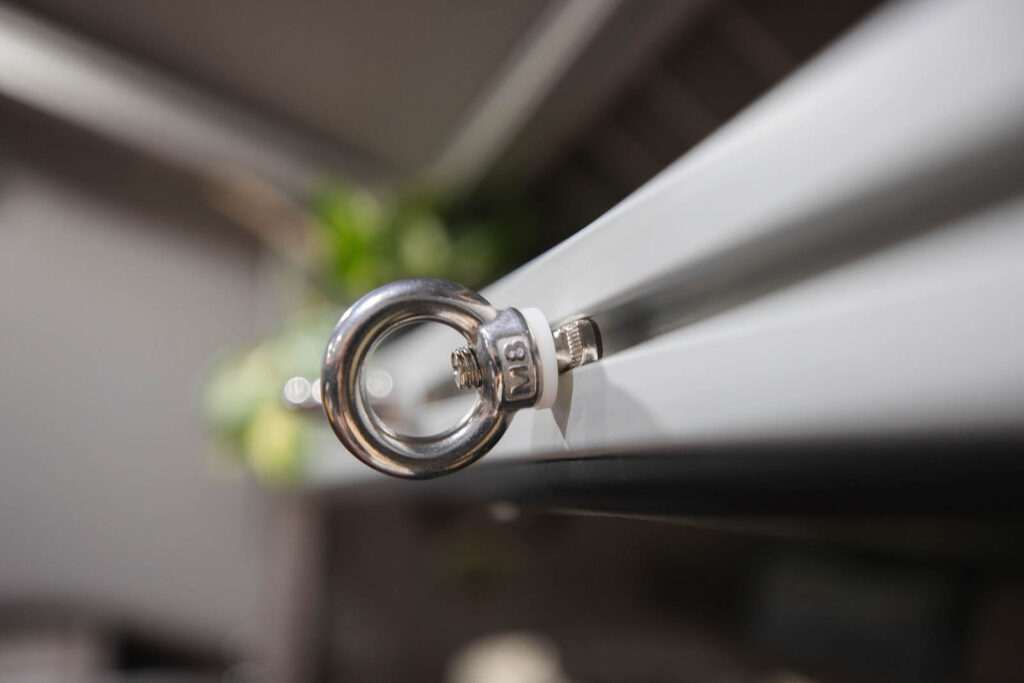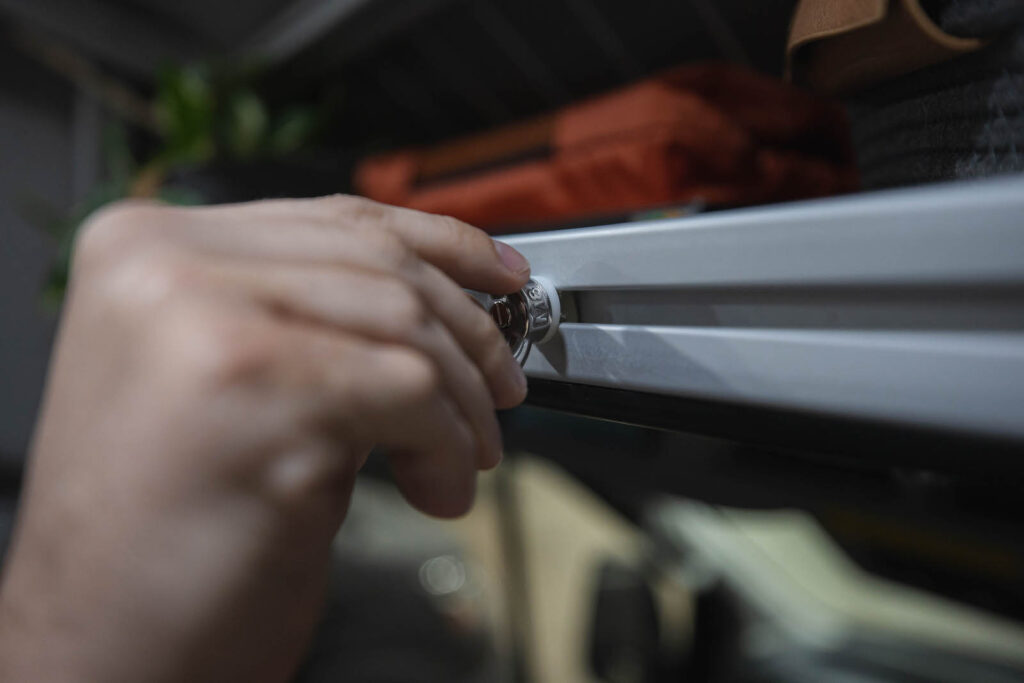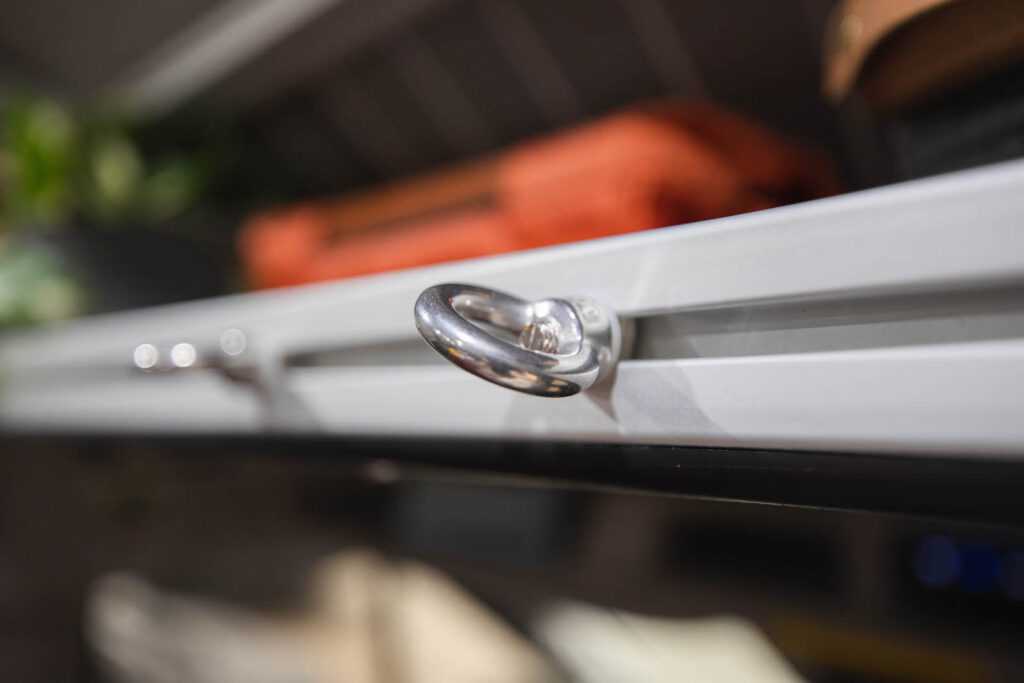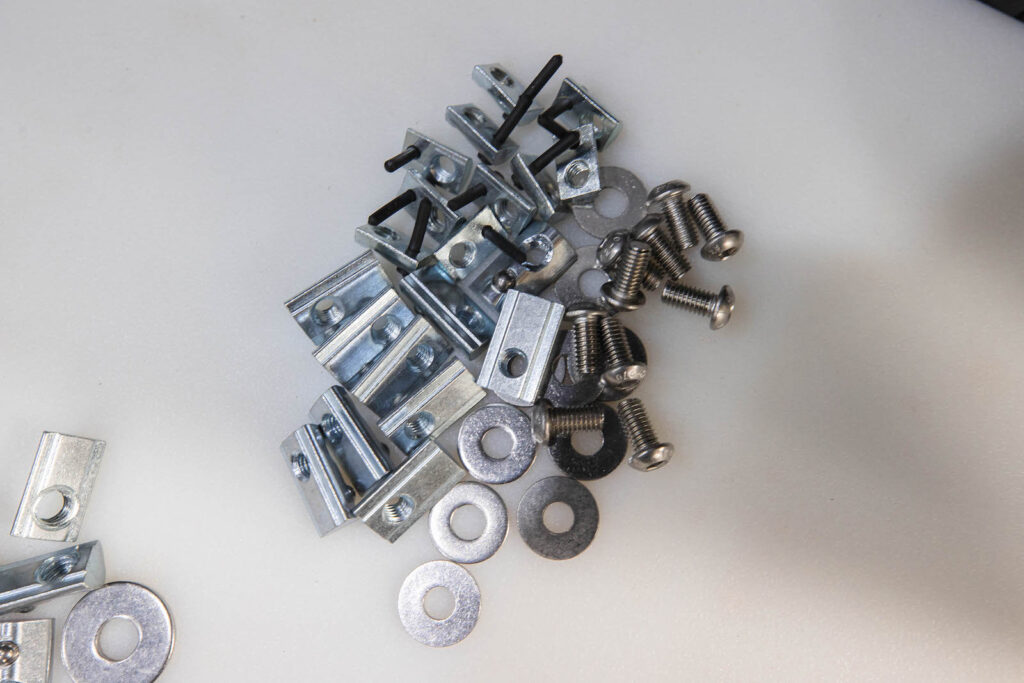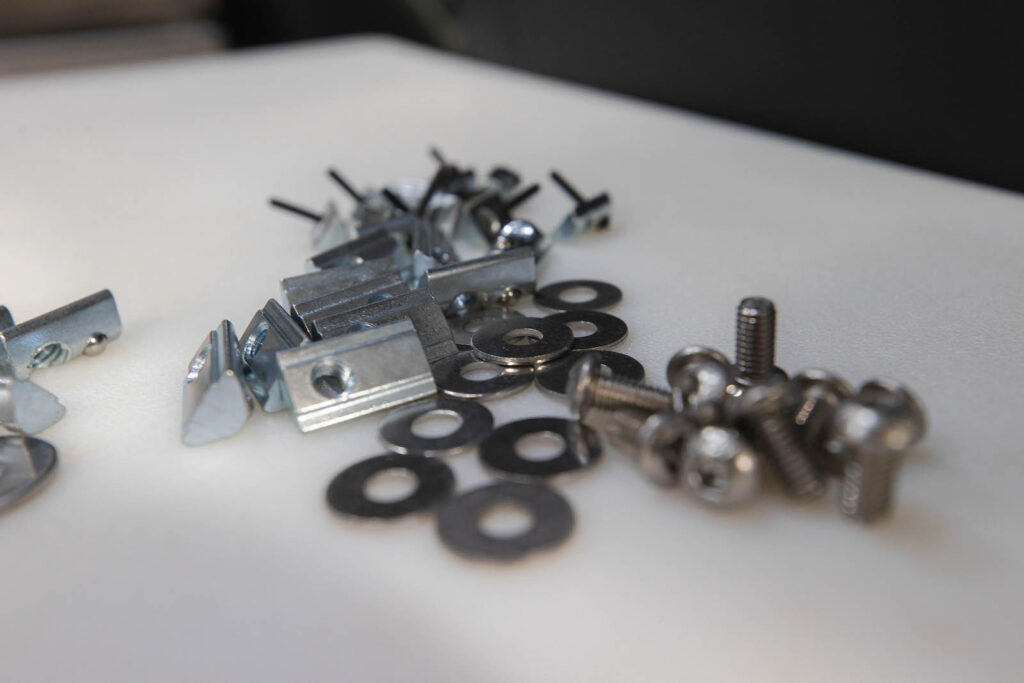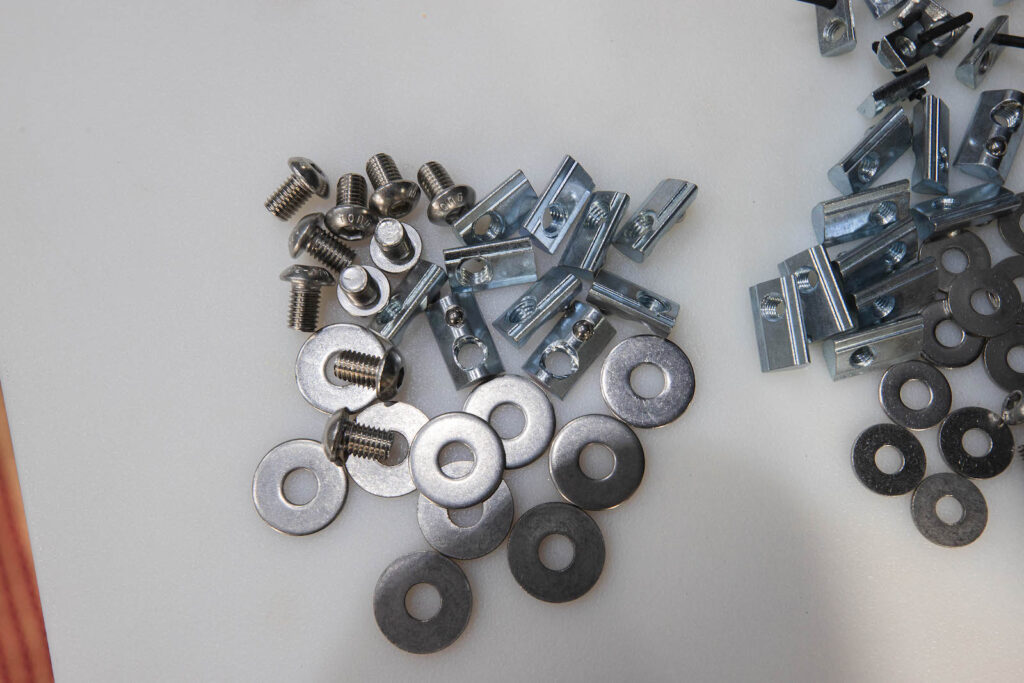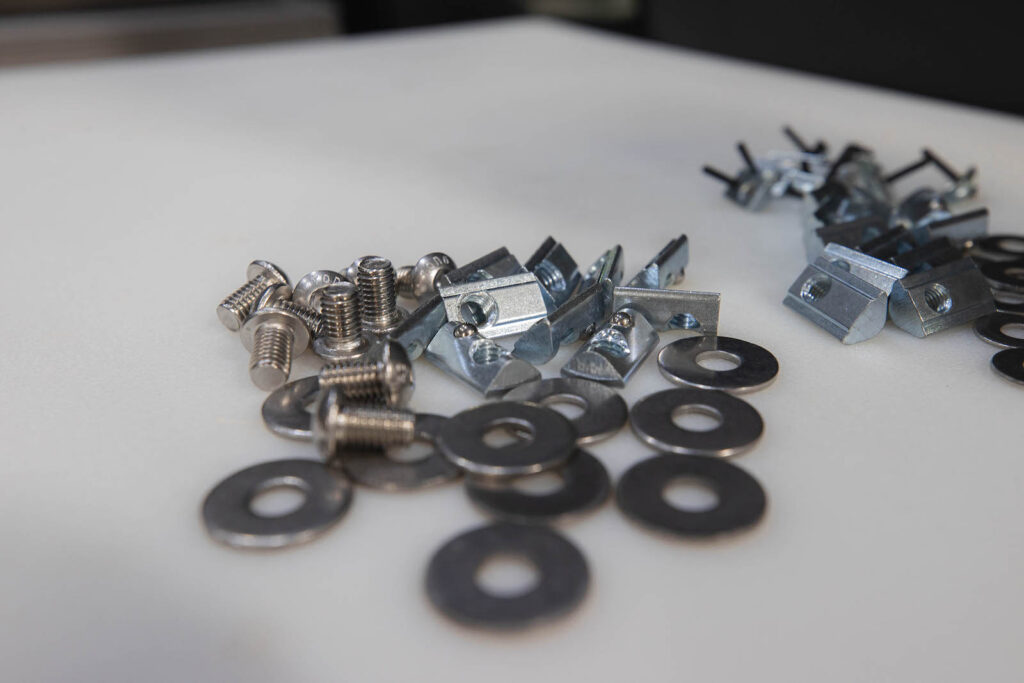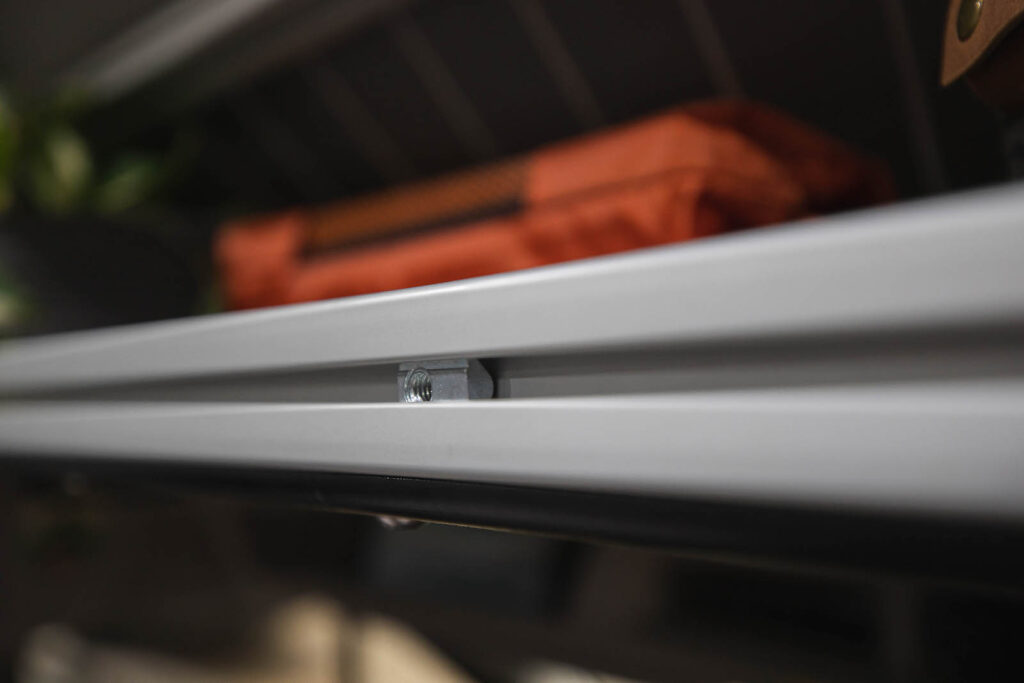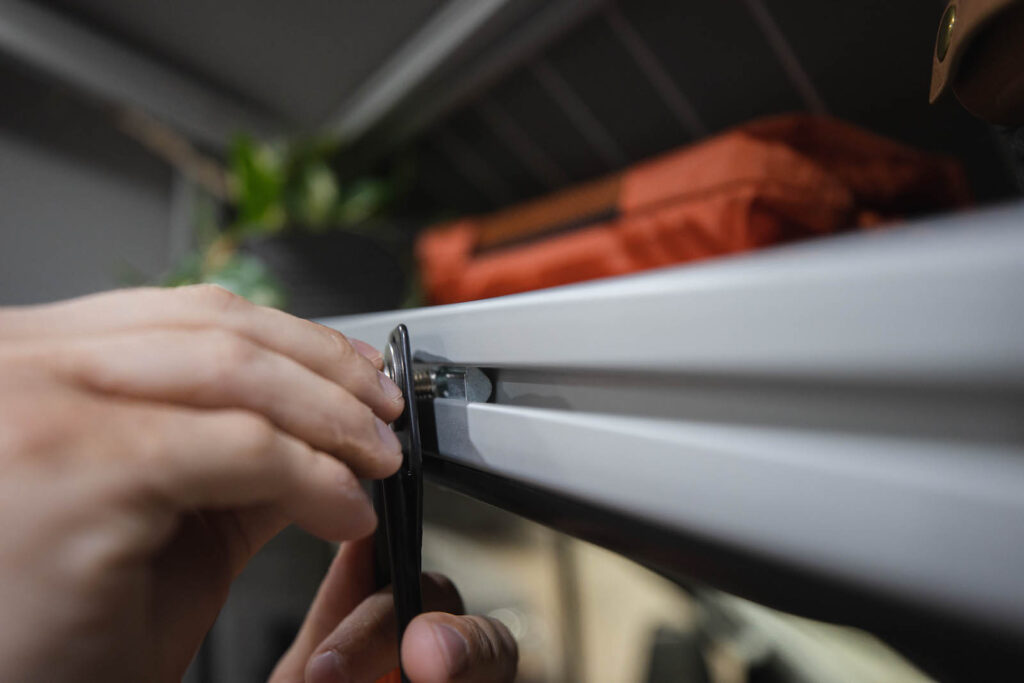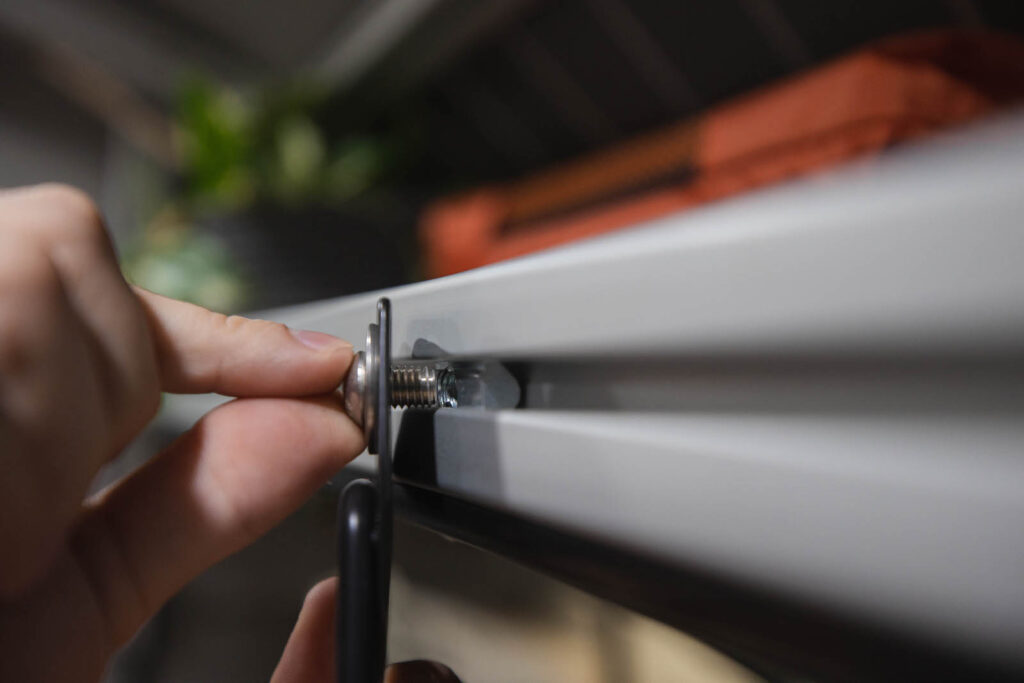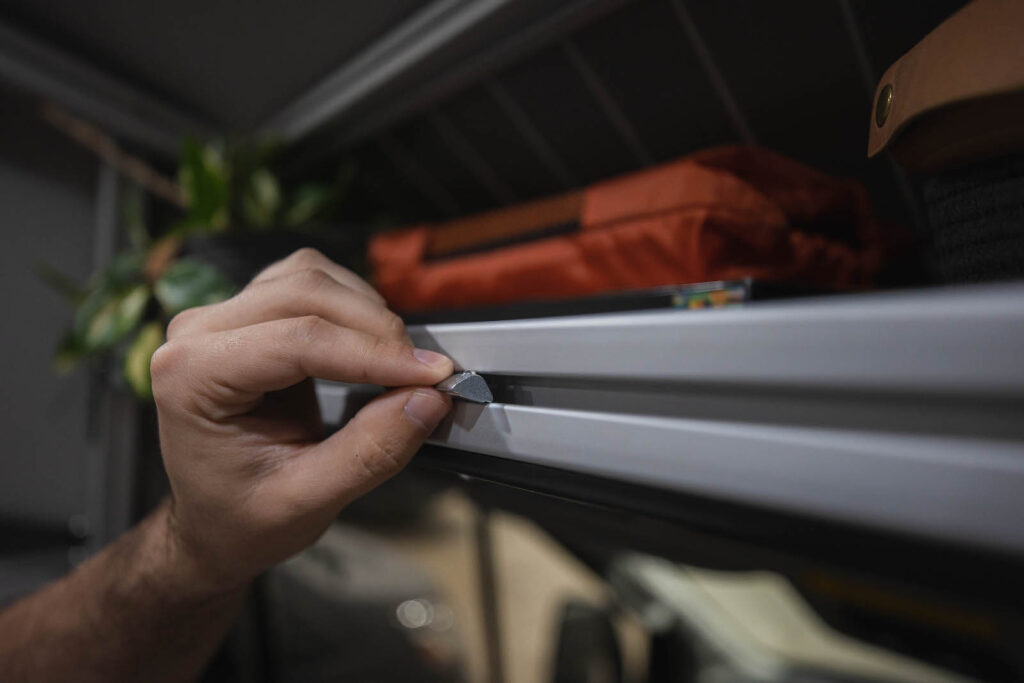 Kit Includes:
10 M8 bolts and washers

10 M6 bolts and washers

40 series M8 turn in nuts

40 series M6 turn-in nuts

25 series M6 turn-ins

extra fuses
Open, closed, and coat-hooks to fit 40 series extrusion

Open and closed hooks to fit 25 series extrusion

Weight rating: 2 lb

*Small parts – keep away from children & pets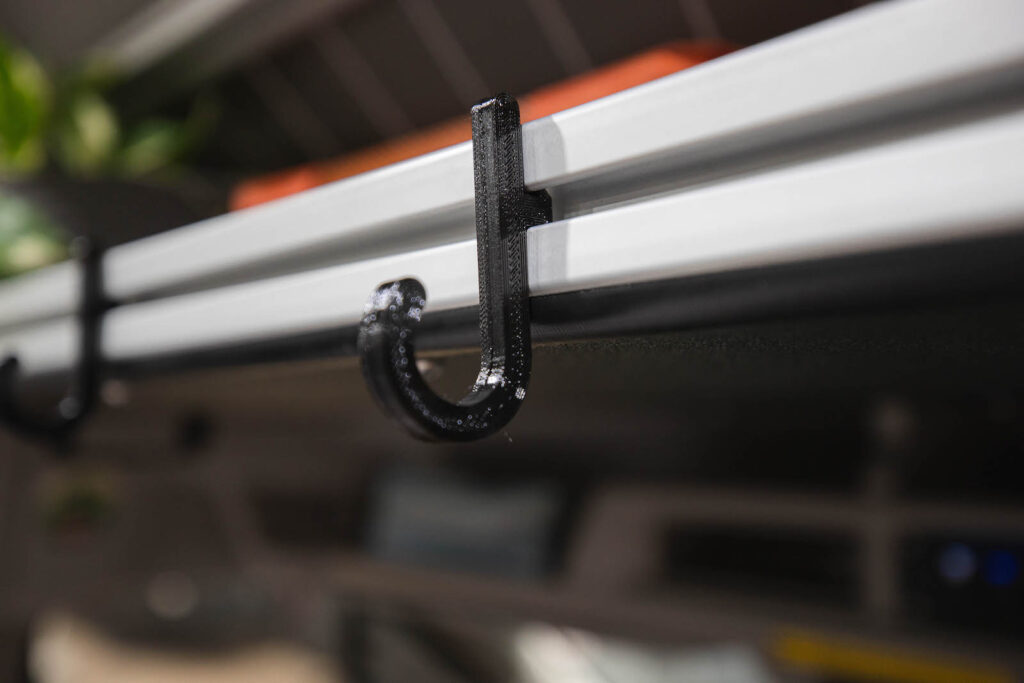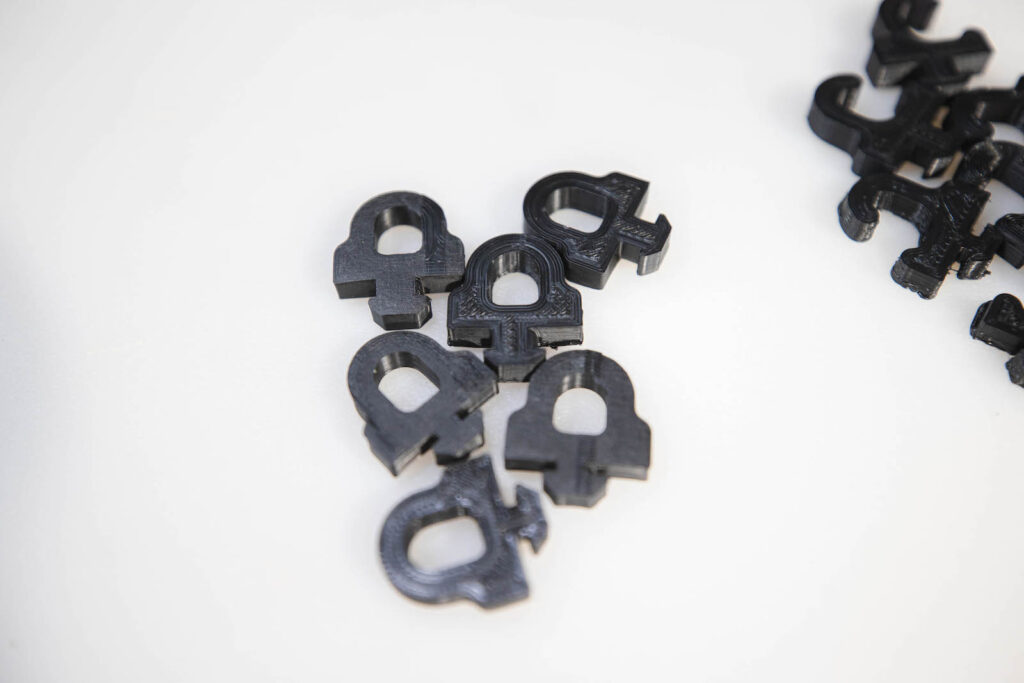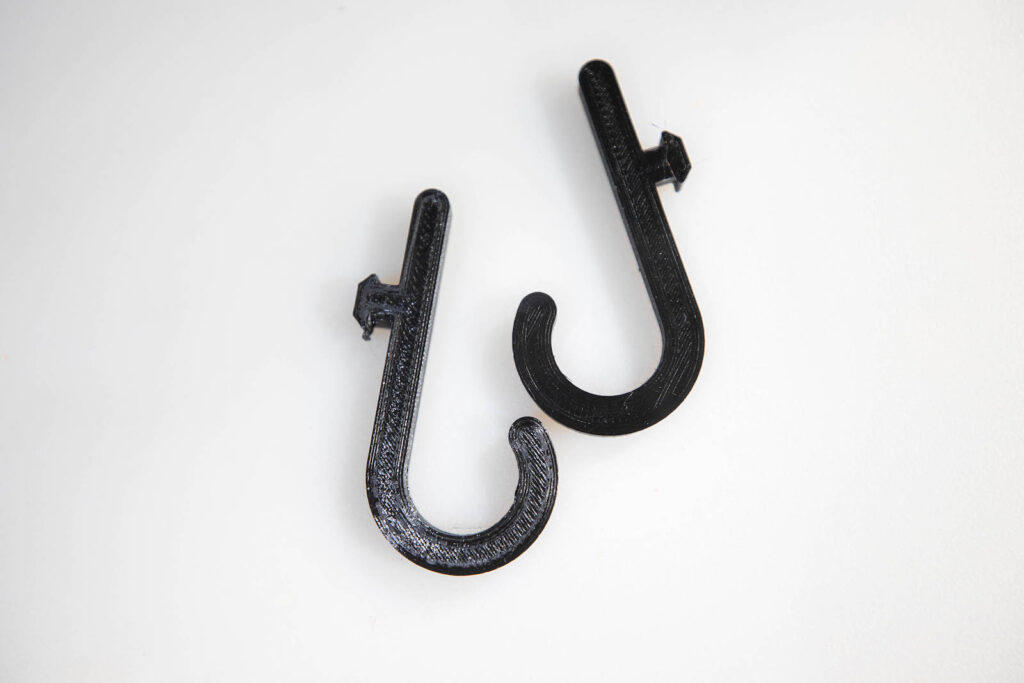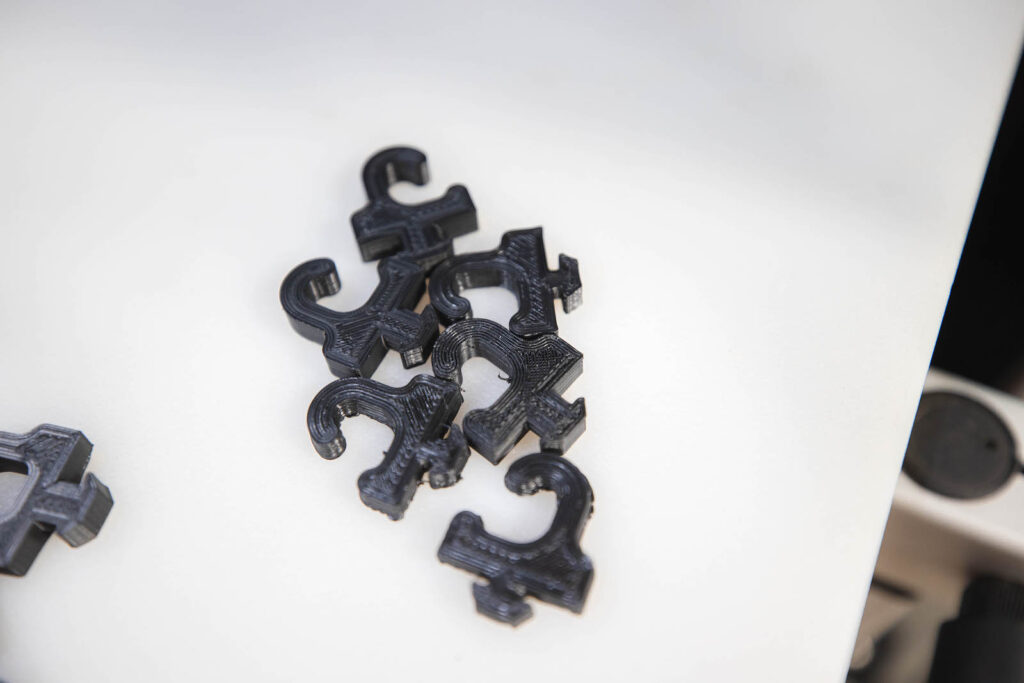 Thru-Axle – 12mm x 100m
Thru-Axle – 15mm x 100m
Thru-Axle – 15mm x 110m
Thru-Axle – 15mm x 150m
Skewer – 9mm
Fold Down Bike Repair Arm
Attaches to gear slide and will fold up whenever needed
Locks in place and allows easy use of repairing bikes off of rear of van
Park Tool – Wall Mount Repair Stand
Shop quality 100-3C clamp and locking system securely holds bicycles
Clamp sits approximately 14.5 inches (37cm)
Durable and replaceable clamp covers won't mar finishes
Power-coated cast aluminum finish for durability
Stratchits – By Front Runner
Stratchits have all the benefits of a compact ratchet strap and bungee cord combined.
*Sold in Pairs