"I am not mountain biker, I don't consider myself a mountain biker" says Jeremy, "I am a runner."
The bike allows him to hike the trails to help make trails more accessible. Jeremy's love of hitting the trails started while living in Mammoth, CA. He wanted to run with his dog, which is what inspired him to get his first adaptive bike.
At the time Jeremy purchased his first bike, there were only two types of adaptive bikes. One that could climb anything but no suspension, and the other that had no drivetrain but had full suspension. As a result of the limitations of both of those bike styles and a harsh winter in 2009-2010, Jeremy decided to move back to San Diego.
It was in San Diego where Jeremy found the bike that he uses now. It was the best of both worlds. The bike had drivetrain and suspension. The bike was $9,400 and after he sold his 4-wheeler bike he had $9,800 in his bank account. He decided to make the leap of faith and bought the bike.
This Bike is Jeremy's Outlet to Having a Relationship with Nature.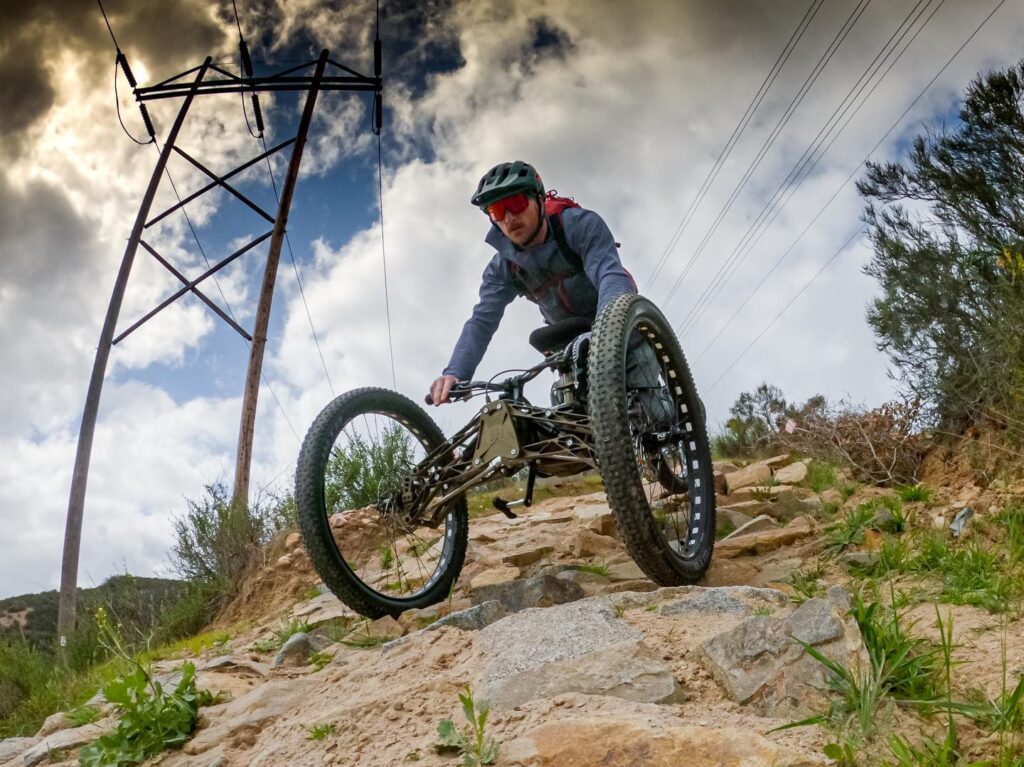 "For me being a wheelchair user, there's certain pieces of equipment that are life-changing, this was one of those," says Jeremy in reference to the bike. Although the bike has been life changing, there have still been horrible instances where Jeremy has gotten stuck on the trail. In one instance, he had to be helicoptered out. These experiences led to the formation of the UNPavement.
According to The UNPavement website, "The UNPavement documents trails and presents the information with a simplified rating system, identification of potential dilemmas and uncut video." The Unpavement helps adaptive riders have up to date and detailed information on trail accessibility, facilities and recommended routes can be found on their Trail Blog.
Jeremy's Van Allows Him to Travel The Country And Experience The Trails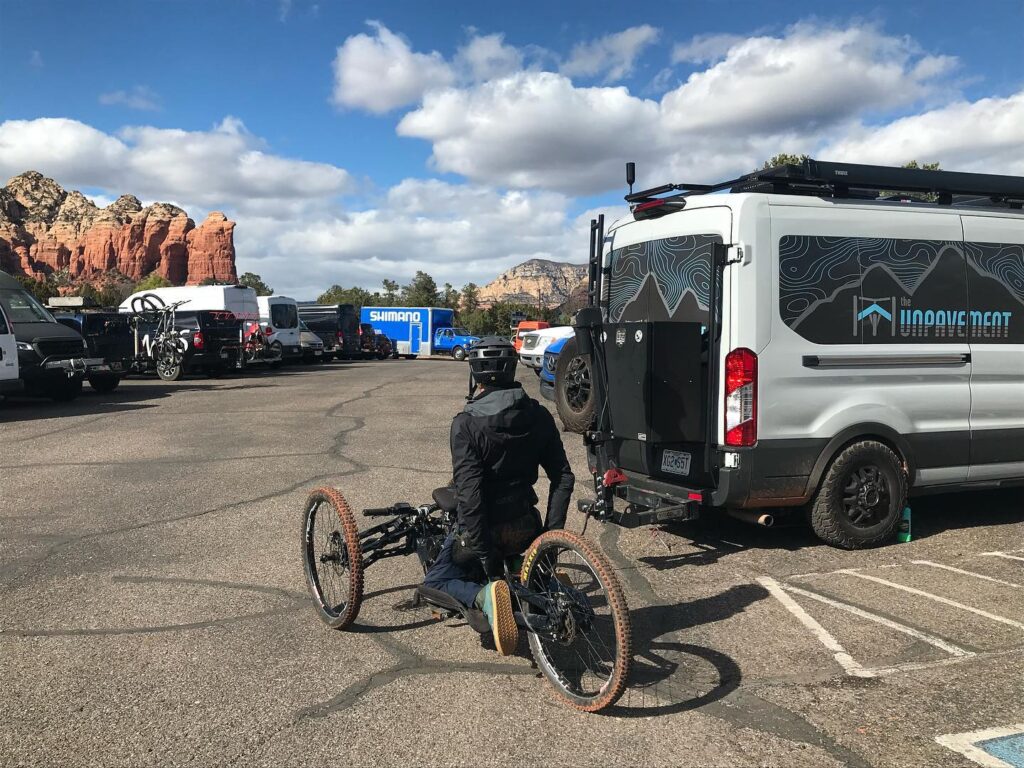 After extensively researching vans, Vandoit reached out via LinkedIn. From there, Jeremy began exploring Vandoit and chatting with people. These conversations helped him come to the conclusion that a Vandoit was feasible for wheelchair use. Ultimately, Jeremy decided to pull the trigger on his Vandoit van.
Vandoit worked with Jeremy to make his van more accessible to allow him to move more easily throughout the van. One major major modification is utilizing the hydraulic bed-lift to raise his bike into the van. Overall, this and other modifications make hitting the trails a lot simpler.
Jeremy typically rides the trails multiple time to give them an accurate grade. Ultimately, the van has become a valuable tool for Jeremy to access and experience trails for The UNPavement's trail accessibility rating system.
To learn more about Jeremy and what he does, visit https://www.jeremymcghee.com. There, you will be able to read his blog and listen to his podcast.