Kevin and Diana have taken their Vandoit on many adventures since owning their van.
They have been to Lake Leatherwood in Ark., Tinkertown Museum in Albuquerque, the red sandstone formations of Sedona, the White Mountains of Calif. and Nev., hot springs south of Lake Tahoe, and camping on the beach near Los Angeles.  Their ultimately transmogrifiable van has taken them to various locations for paddleboarding, kayaking, hiking, biking, hammocking, and reading.
All in the first two months of owning their van.
You read that right–two months.
This couple knows how to grab life by the horns, strike while the iron's hot. Any other expression you can think of to convey that their van is helping them live life to the fullest, in the present, here and now.
Camper Van Shopping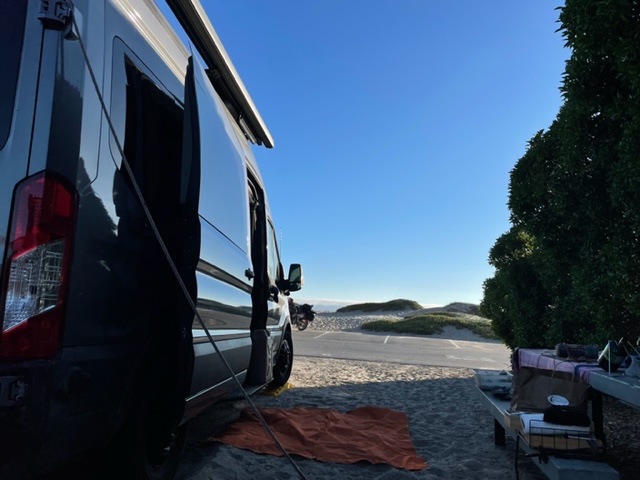 After shopping extensively for a camper van, Diana came across Vandoit in an online list of best conversion vans. When she opened a link to the Vandoit website, she immediately said to Kevin, "This is what we have to have."
Watching videos of the vans and their components sealed the deal, and they reached out to Vandoit Van Guru Sharon Crandall the next day. Diana and Kevin enjoyed the process of working with Sharon to design their van. "She was very knowledgeable and provided great guidance. She helped us make choices where we were kind of on the fence," Diana said.
Waiting a year and a half for their van was not as bad as they thought. They are thrilled with the aesthetic and versatility of the van.  "Other vans look like another RV on the inside and only do one thing," they commented, referring to the permanently fixed interior components often featured in other camper vans' designs.  They love that the components in the Vandoit interior can be moved to create a variety of layouts.
What Diana and Kevin Love about Their Vandoit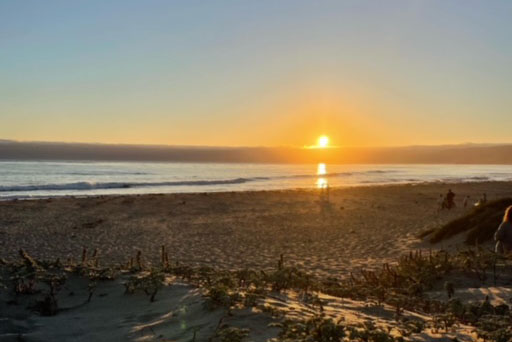 Diana was the first to get excited about van life; Kevin was skeptical at first. "Do we really need a van to live in?" he wondered. But as Sharon kept them updated on their build process and answered their questions, they found that Vandoit really was the perfect fit for them.
"What you guys do really fits our aesthetic. The ability to move things around really fits us," Kevin remarked. Diana added, "We make things, so sometimes we're going to need to load things in it and we have different kinds of toys, so it needs to adapt to all of those things. If you're like us and like to do things in a different way, and have handy skills–just do it!"
They saw a Vandoit in person at an expo after paying the deposit on their van. "It might be crazy to spend so much money on something we had never touched. We felt confident even before seeing the van in person, but seeing one confirmed our confidence," said Diana.
Coming from a background in the museum industry, both Kevin and Diana notice and care about details. They have been wholly impressed with Vandoit's attention to detail in every aspect of the product. "It's the ultimately transmogrifiable van!" Diana exclaims, referencing Calvin and Hobbes.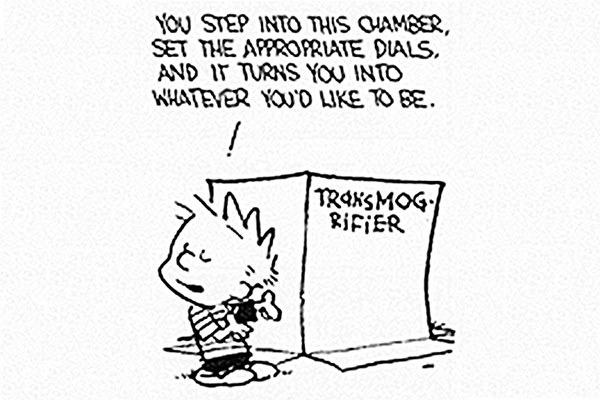 Vandoit Modularity
They picked up their van the day after the school year ended for Diana, a teacher, so they jumped full tilt into making the most of summer trips.
Very quickly, Diana and Kevin found three different layouts that work well for their van: One for when they travel together, one for Diana and their dog, and one for when Diana and a friend make a girls' trip together. The modularity of Vandoit's design allows them to quickly and easily rearrange interior components to suit each trip's needs.
Kevin and Diana enjoy woodworking and creating, so they have enjoyed adding their personal DIY touches to the van, including fabricating their own wooden storage trays for kitchen utensils, and adding hinged wooden doors to the hanging cabinet, kitchen pod, and hide-a-toilet cabinet.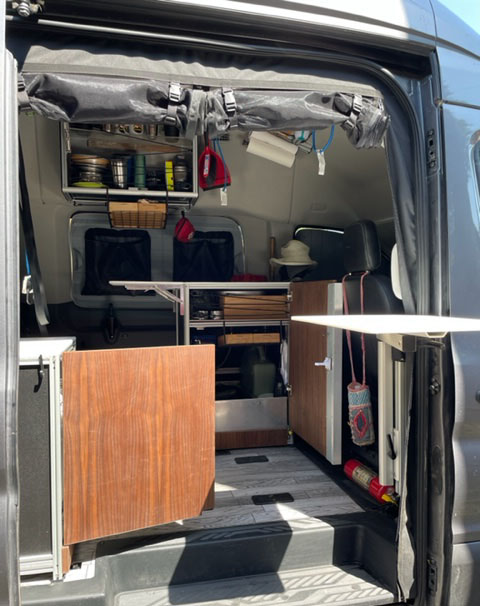 Happy Trails!
When asked what they enjoy most about their van, several things came to mind. Kevin says the van is a pleasure to drive, and they love that it helps them to be self-sufficient. "We don't have to ask permission," Diana shares, meaning that they can boondock or disperse camp, and they don't always have to reserve accommodations in advance or make sure a location allows dogs.
The van empowers them to be more spontaneous in their travels and adventures. "You get to places that are unexpected," says Diana. For example, one evening she was dispersed camping in the White Mountains, taking in the beauty of the Minarets, the Mammoth Lakes, and the Sierra Nevada Range. When she turned around, she realized the sun was setting behind her while the moon was rising over Death Valley–a stunning view you can't get from a hotel room.
One of Kevin's favorite features is the blackout thermal window curtains because there's no need to make sleeping arrangements–when it's time to go to sleep, they just go to sleep. "Van sleep is the best sleep!" Diana says.
Ready to jump into van life like Kevin and Diana did? Reach out to a Van Guru today!