Outdoor Retailer Summer 2023 was the debut of our Representative Van upfit–equipped with a bed, a desk with working space, and storage galore. This build is a product of the new Commercial Division Vandoit launched in early 2023. The Commercial Division was a natural progression for us, as we have been building vans for commercial purposes since our inception in 2017; however, we had decided to put more resources into custom camper vans once the Covid-19 pandemic hit and the camper van market skyrocketed. The industry has only grown since, and with a more streamlined production process than ever, we are able and excited to move forward with the expansion of our product. Not to mention our roots with parent company Kline Van & Specialty Rental, who—born in 1941–had developed a solution to the not-so-niche issue of traveling professionals.
The Versatile T-Track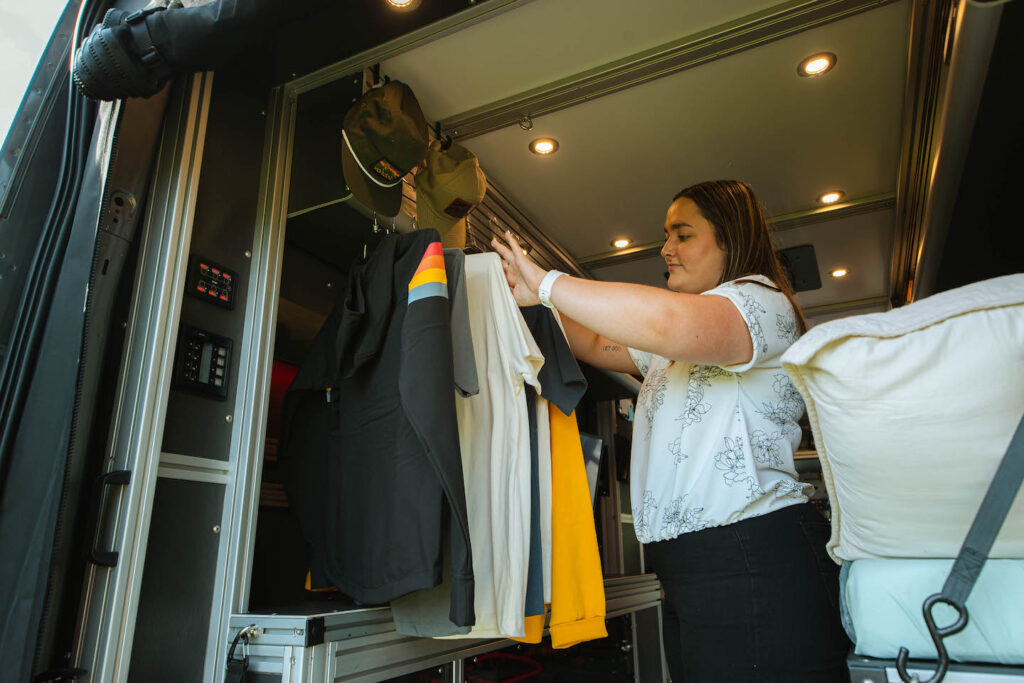 Vandoit is known for designing and building marine grade components that easily bolt to an aluminum skeleton, also known as t-track. This track allows all Vandoit products to be modular. Because of their versatility and longevity, these modular components are a perfect transfer to a commercial design. Flexibility to adjust and change, as many commercial missions do, only provides more value to the vehicle.
The Ford Transit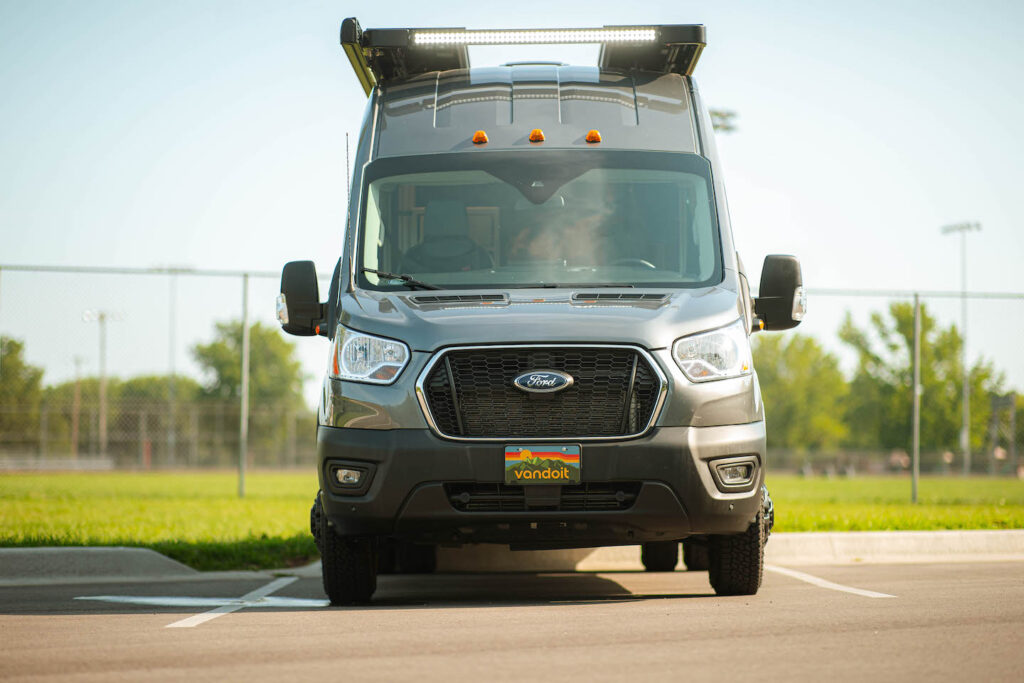 Countless professionals trust the reliability of the Ford Transit, so building new commercial upfits on the Transit is a no-brainer for Vandoit. We have exclusively worked with Ford as a certified up-fitter, building on passenger chassis, and now branching into cargo–and with the well-known Transit Trail–a crew chassis.
Summer Outdoor Retailer 2023
Our presence at Outdoor Retailer Summer 2023 was that of a Silver Sponsor. With two booth locations, we showcased a LIV model, Disaster Relief/Mobile Crisis Center by the main entrance, and the newest Rep Van inside. The indoor booth depicted a stunning middle ground for our adventure and commercial divisions. This build is ideal for a traveler needing to display and store products, work remotely, and travel easily.
As a company that attends quite a few events annually, we are no stranger to the checklists, travel bookings, and natural calamity that comes from attending. While great for networking and sales, these events can be quite cumbersome logistically and financially. Thus, a vehicle up-fitted to be customizable and modular is ideal for the busy trade show representative. To see the Rep Van–and other Vandoit commercial build options–reach out to a Vandoit Sales Guru today!