"I researched every van company in North America and kept coming back to you guys." – Roman A.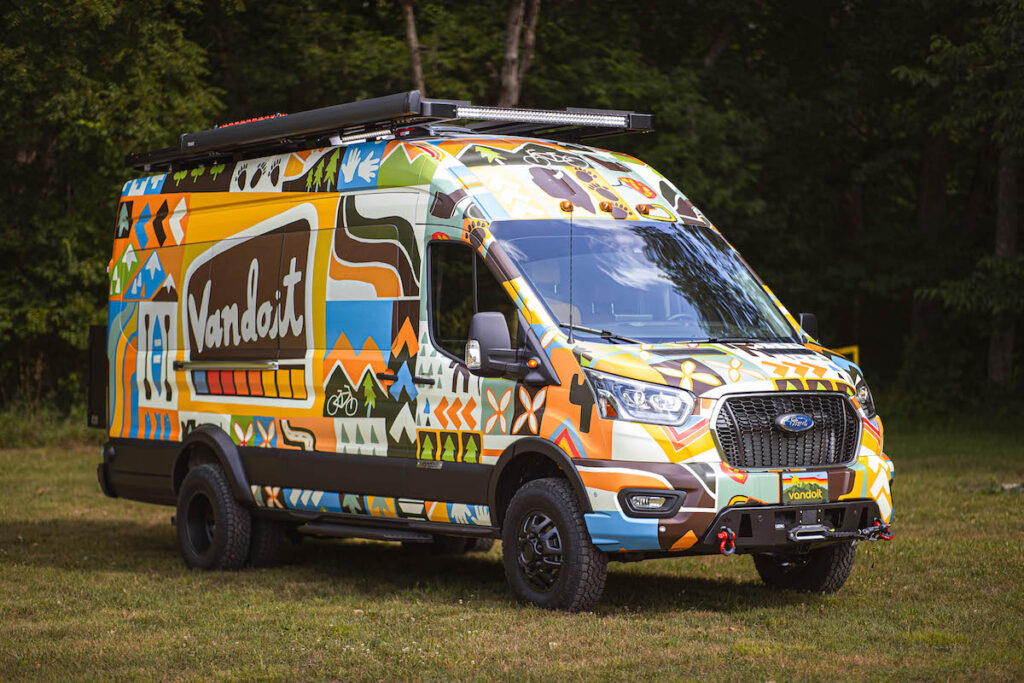 New van owner, Roman, was brought into the Vandoit family a few weeks ago after buying a 2023 show van. The van made it out to Oregon for Overland Expo Pacific Northwest and back to the facility in Blue Springs, MO before getting scooped up by its new owner. The van was scheduled to be shown at several more outdoor industry expos during the 2023 season, but Roman couldn't resist–he saw a van that was just right for him and couldn't wait!
After researching van companies far and wide to meet his needs, Roman landed on Vandoit. Here, Roman shares the top three reasons he chose Vandoit for the purchase of his campervan.
1. Customer Service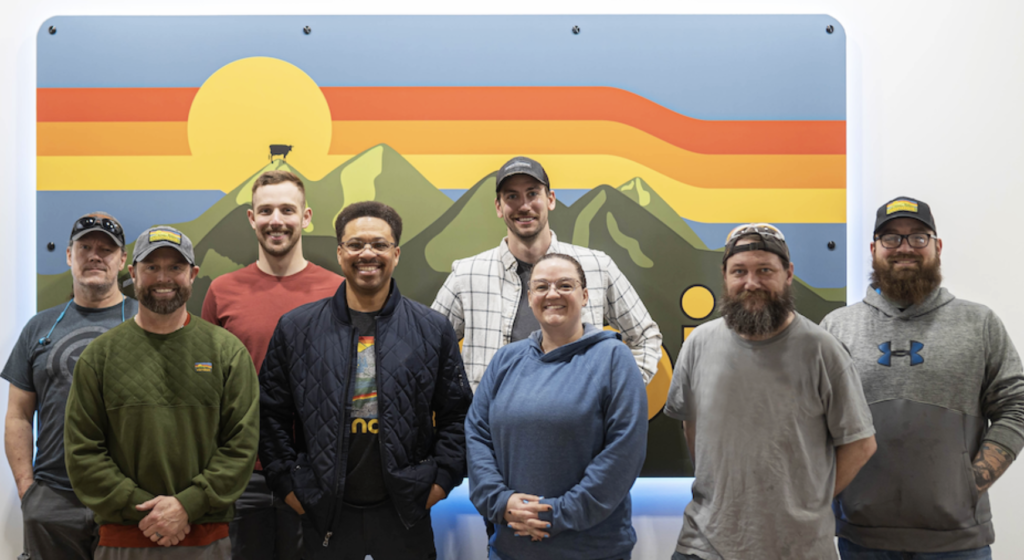 After filling out the Vandoit contact form, a Sales Guru contacted Roman right away to gauge his needs and desires when it came to his van. Immediately, Roman took notice of the team member's time and attention to him as a customer. Answering every question he had and responding promptly showed him how much the team cared. He came to the Vandoit facility for a tour as well to see in person the wide variety of options available to him. Because he had done so much research of Vandoit online, he thought he knew exactly what he wanted to see and ask for, but was blown away by the product in real life. Which brings us to the next reason Roman chose Vandoit:
2. "A Genius Engineering Team"
Roman got the pleasure of meeting Lead Engineer, Nick Eisenbarth, while working with the team to finalize his van. When we spoke, Roman raved about the Vandoit engineering team going above and beyond and doing things that are revolutionizing the vanlife and RV industry. "There are probably 40 things you all are doing that nobody else is. And all of those things make so much sense!" Roman shared. While the team was getting busy on the van, Roman was thrilled to be heavily involved with the process. He described the process as "designing his dream home," which made it all the more joyous to experience.
3. Space For Everyone's "Golf Clubs"
As Roman pointed out in our interview, many other companies in the campervan market utilize permanently affixed cabinetry, which gets points for simplicity, but it does not allow much space open for the customer to fill with equipment or DIY additions. Roman experienced this when checking out other builds and was relieved to find in a Vandoit, he could fit his 'golf clubs.' Although Roman is not a golfer, he used golf clubs as an example to cover all hobbies and activities one could partake in. No matter what your 'golf clubs' are, the modular, marine-grade components in a Vandoit can easily be shifted, removed, or added for every activity under the sun.
Leaving the Vandoit facility with a High Roof EL DO Model that is equipped with everything he needs, Roman is the happiest camper. He shares that he "couldn't be happier with [his] choice and excited for the future with this van."