Experiences. That's the bottom line.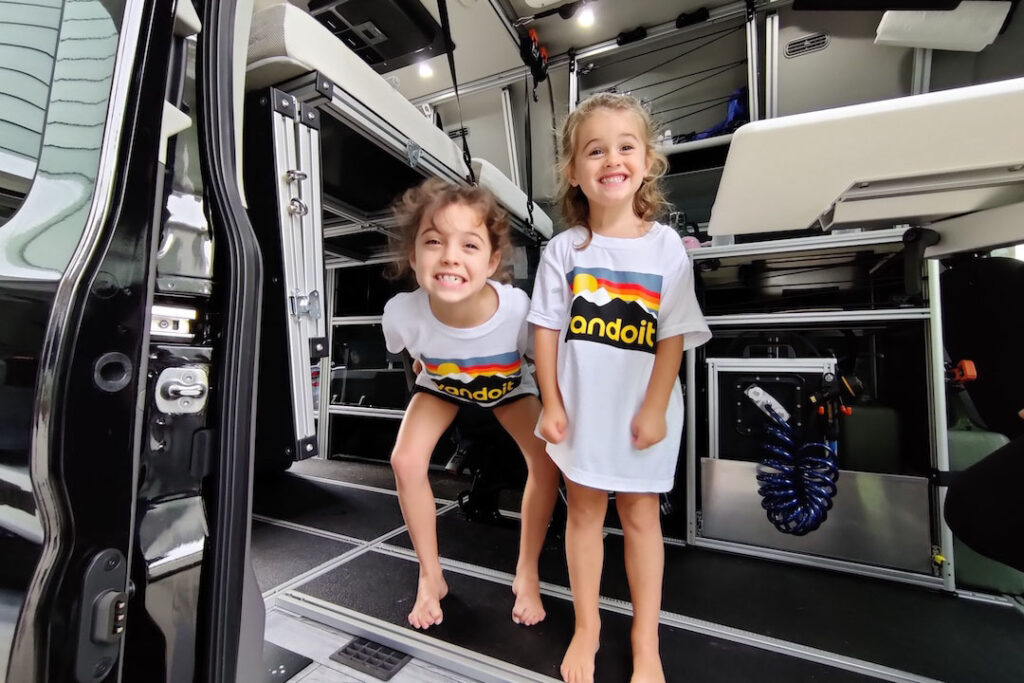 We want our girls to grow up experiencing as much of the world as they can: Different cultures, climates, activities, and ways of living. Yet, between four plane tickets, dog boarding, lodging, and transportation, traveling the country is not something that we can afford to do often.
We're fortunate to live within a few hours of mountains, lakes, rivers, and the ocean, but road trips in a regular car come with their own complications. Day trips to the beach in our SUV were fun for us adults but offered the kids no easy way to escape the beating sun when nap time came knocking.
The Adventure Vehicle Options
We looked for years at travel trailers, truck campers, and tents but never found anything that quite suited our needs. To us, travel trailers seemed like flimsy, cheaply-constructed contraptions that required separate storage. We would also need an expensive tow vehicle to move them.
The sheer size would severely restrict our ability to camp dispersed in National Forests, and pulling a heavy trailer on soft, sandy beaches is out of the question. Furthermore, the complicated setup would make quick rest stops not-so-quick.
Similarly, a truck camper would require us to purchase a larger truck with more payload capacity. And because we would have to store it off-site, on-a-whim trips wouldn't happen.
The Winner: Camper Van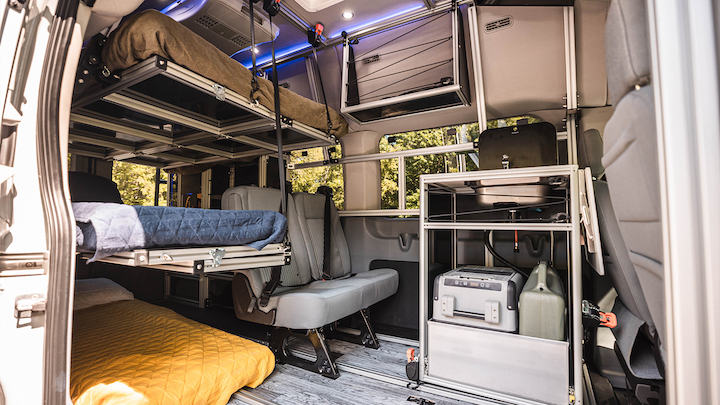 After deciding that a van would best suit our needs, we started looking at options. There are a lot of great up-fitters out there, but most are out of our price range.
Also, the most common van builds use floor plans that are not designed for a family of four (and a dog). Single beds, wet baths, and fixed galleys are all great features for one or two people, but they do not offer the flexibility that a family with many hobbies requires.
We needed rear seats, more than one bed, and room for a dog. There are also bikes, climbing gear, paddle boards, and camping gear.
Furthermore, we have yet to crack the code on getting the kids to keep everything clean (let me know if you've uncovered the secret), so being able to clean up easily was also a necessity.
Vandoit Checked Every Item on Our List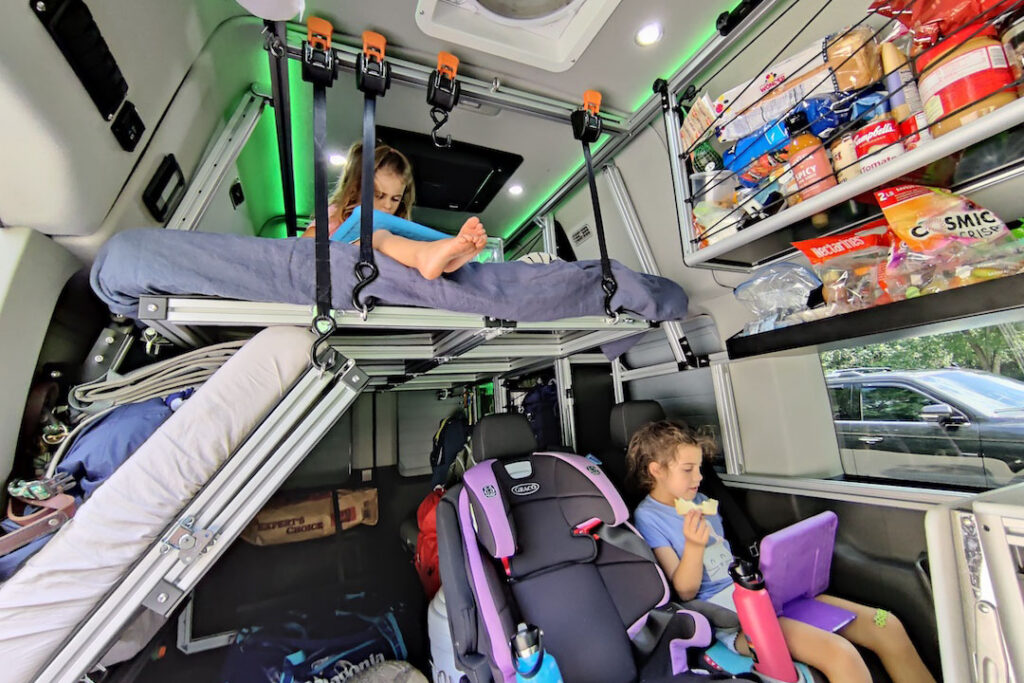 The factory Ford seats mean that we can safely seat anywhere from two to eight simply by popping seats in and out of the factory attachment points. The seats include three-point seatbelts and the LATCH system. This means that our kid's car seats install like in any other vehicle and work as designed with Ford's airbag systems.
Of the few other camper van up-fitters that offer rear seats, I know of none that include these necessary features.
For sleeping, the murphy beds in our DO model camper van allow for the whole family to have a comfortable place to lie down. We can fold the bunks out of the way if we need to haul more gear, or we can leave them down so that we are ready for nap time at a moment's notice.
In our high roof Transit, we usually have a full bunk up top, a twin bunk in the middle, and another twin on the floor. This allows us to have rear seats for the kids, the kitchen pod, and the beds folded down, all at the same time.
The best part is that our van is, well, a van. It is parked in our driveway, and after loading up a few items like food and a bag of clothes, we're ready to go on adventures at a moment's notice. We can park in any parking space, drive down nearly any road, and go places that we would never be able to take a travel trailer or heavy truck camper.
It has quickly earned its place as our on-demand, go-anywhere, do anything adventure machine.