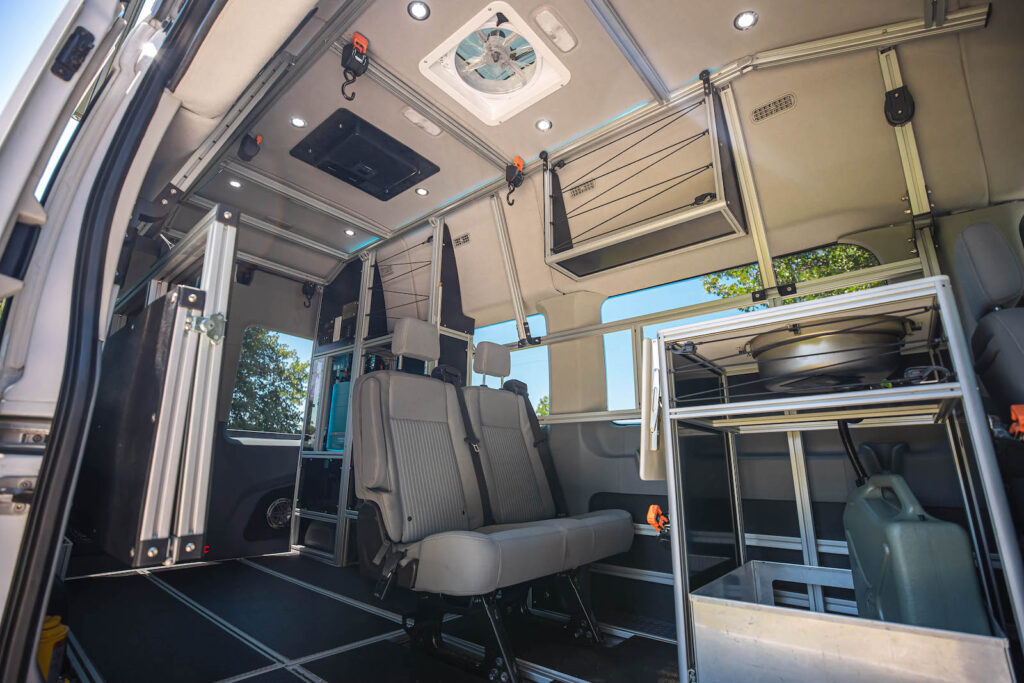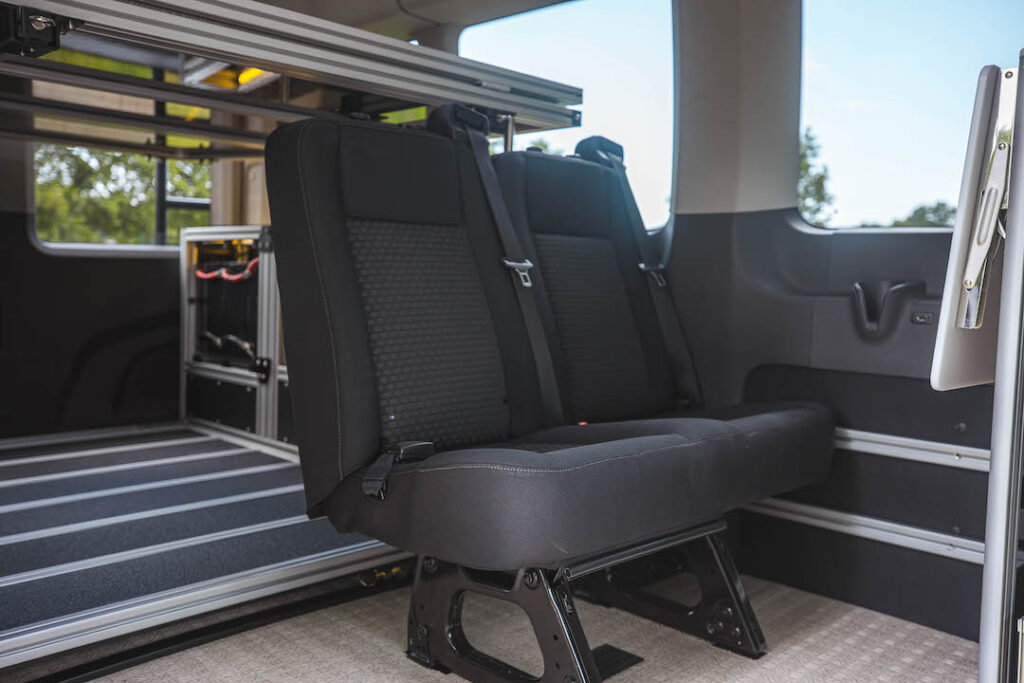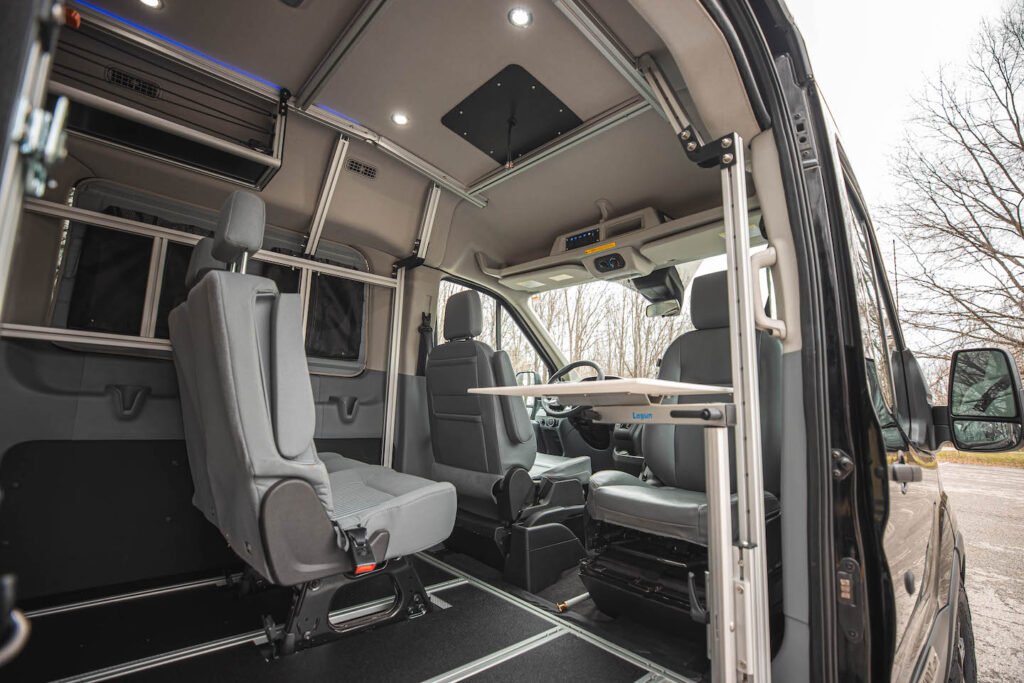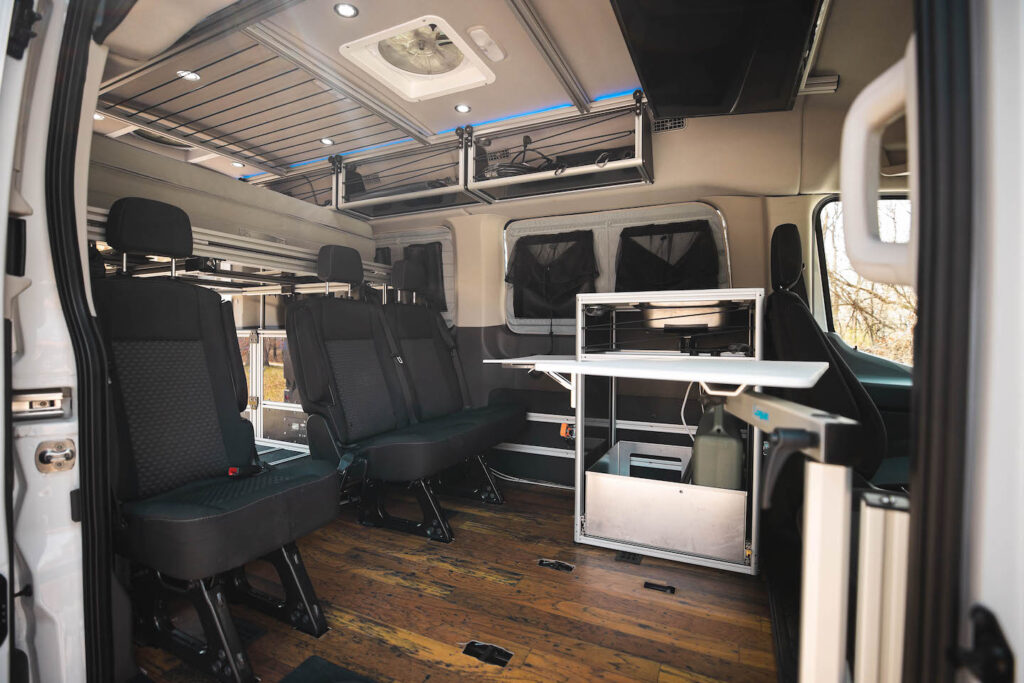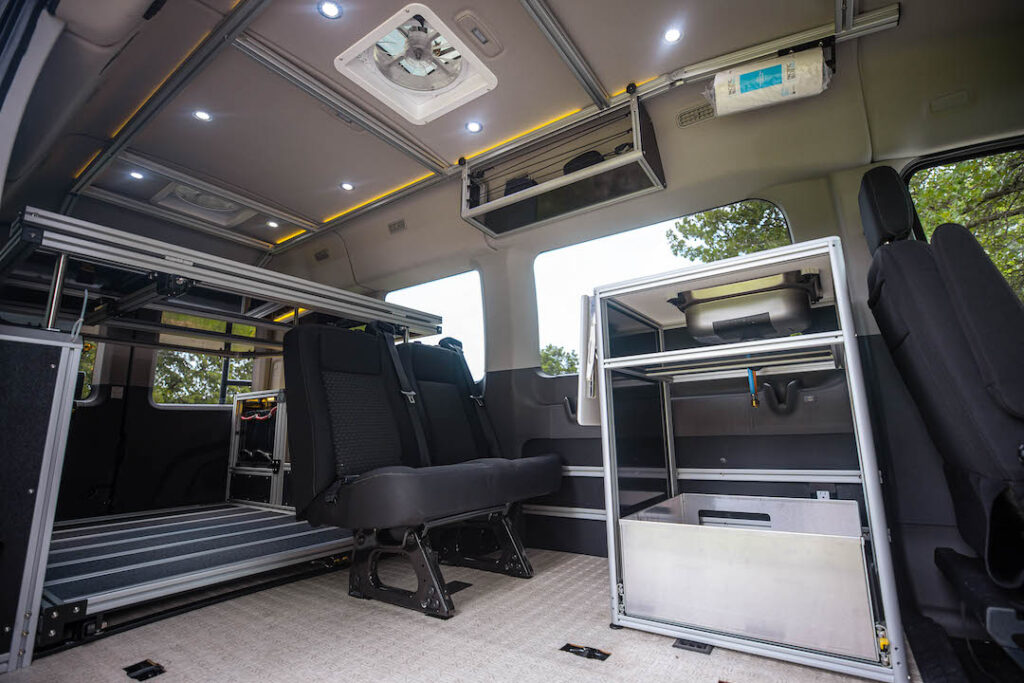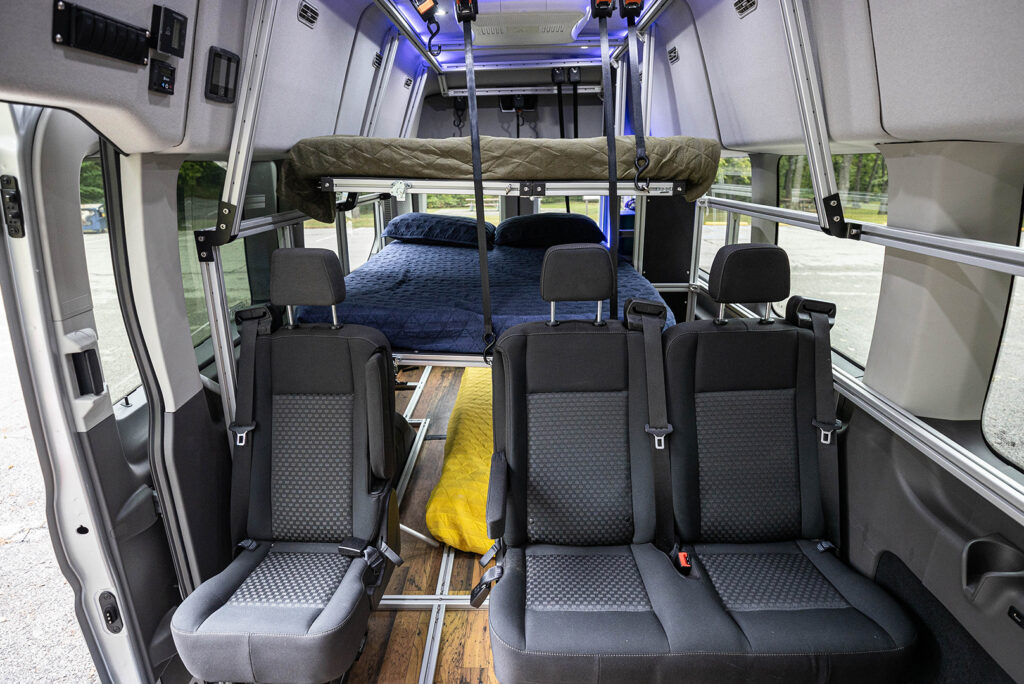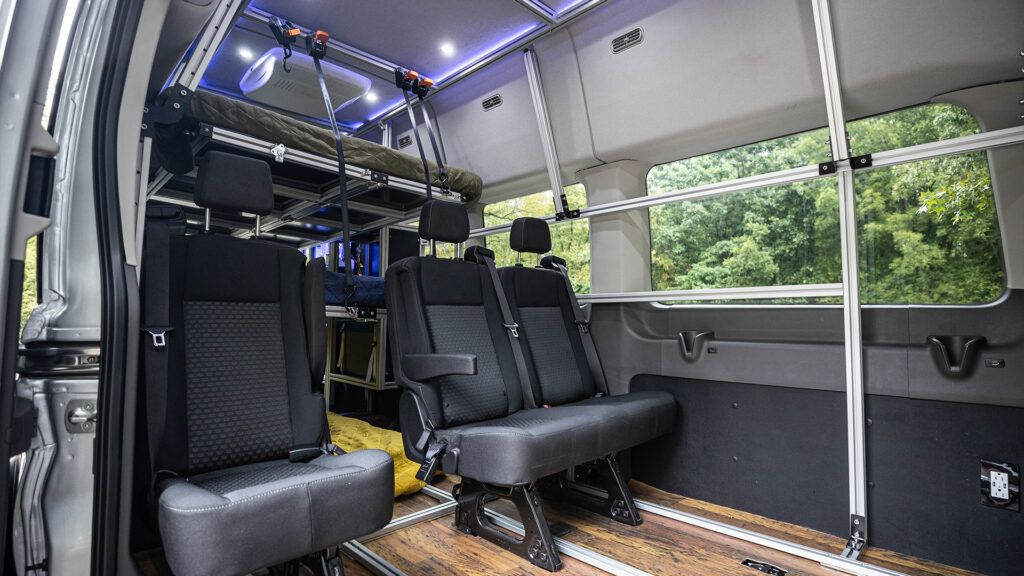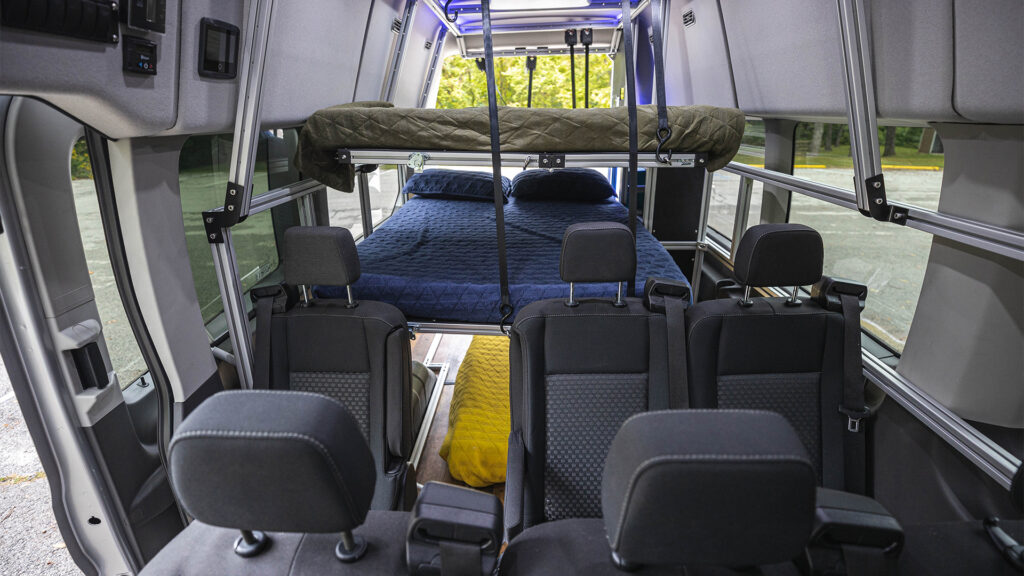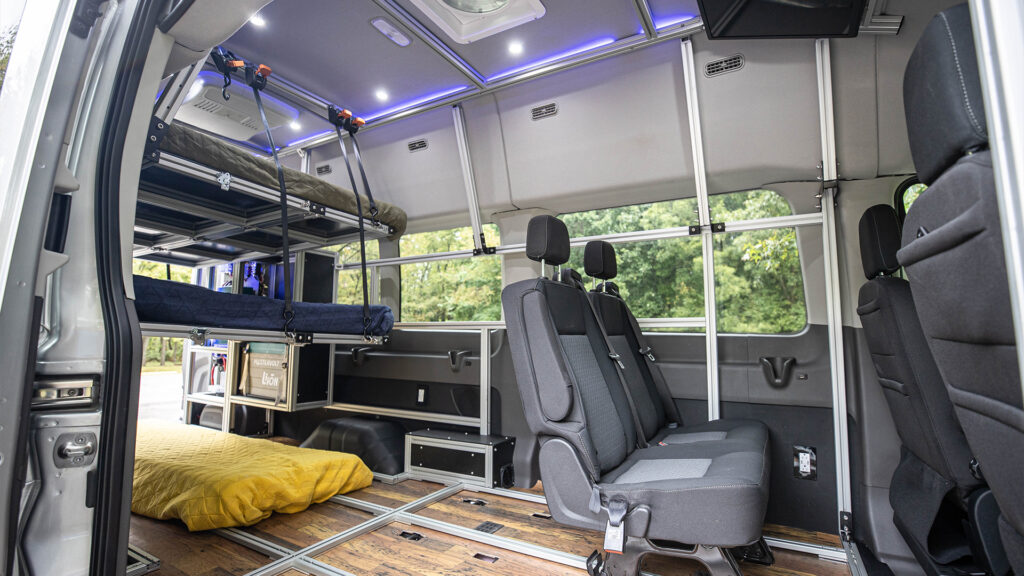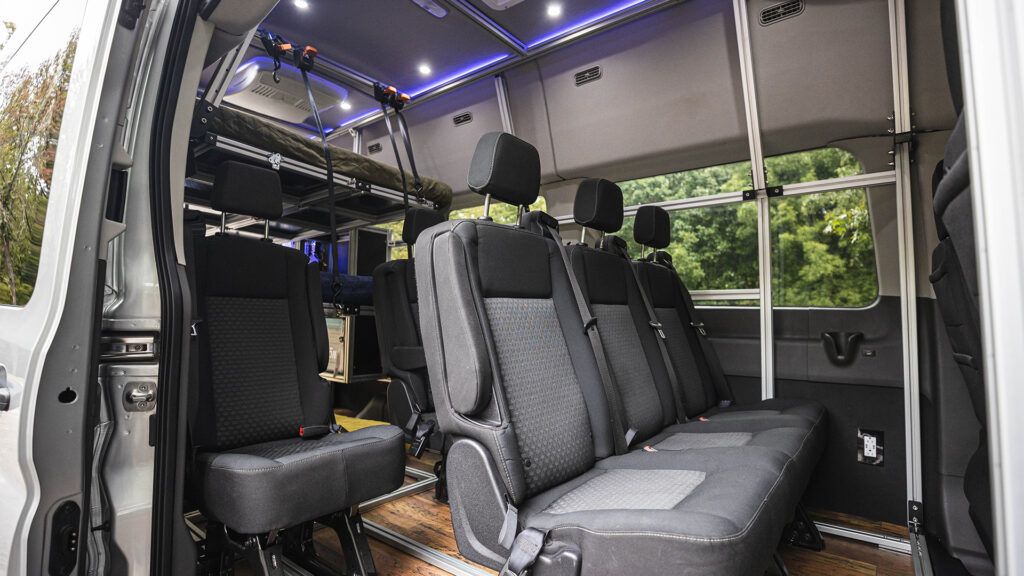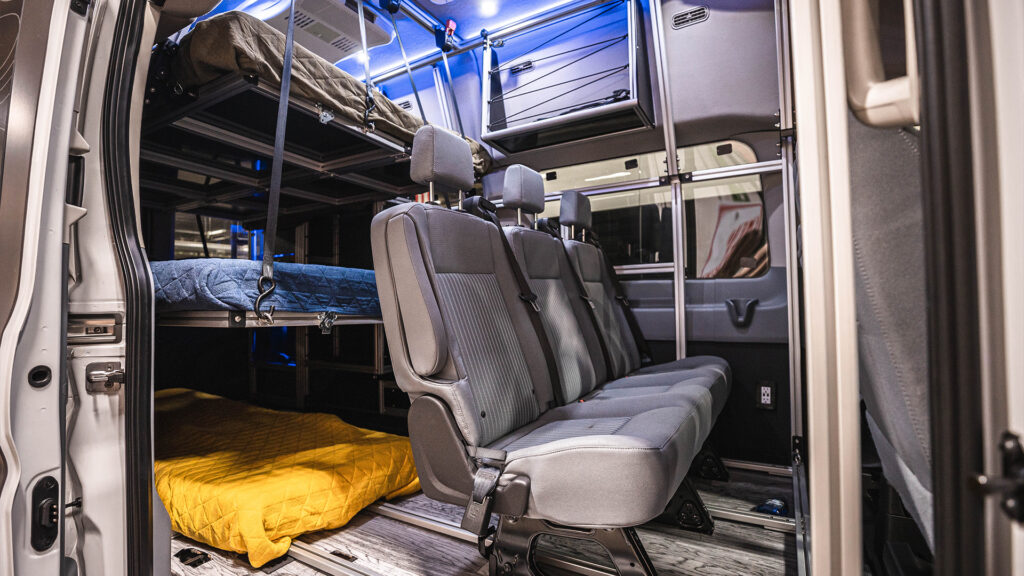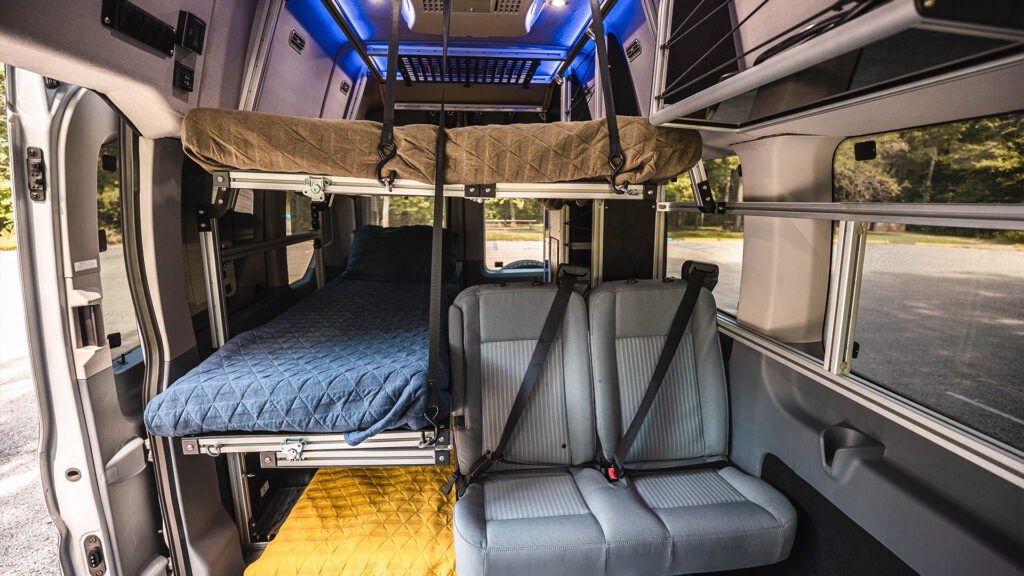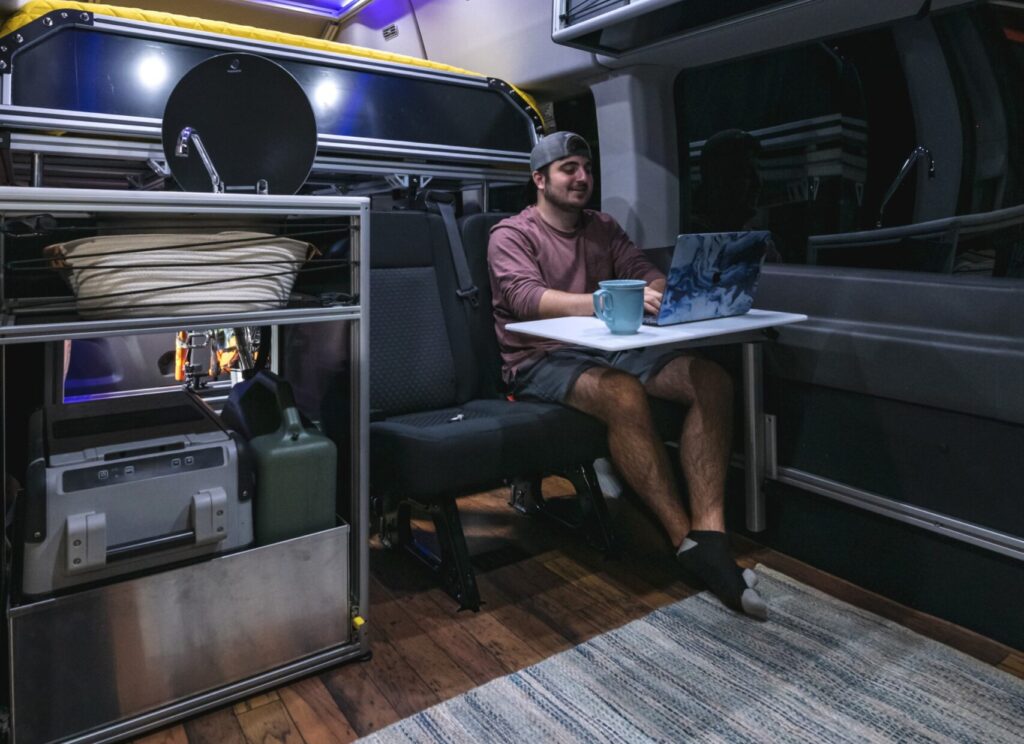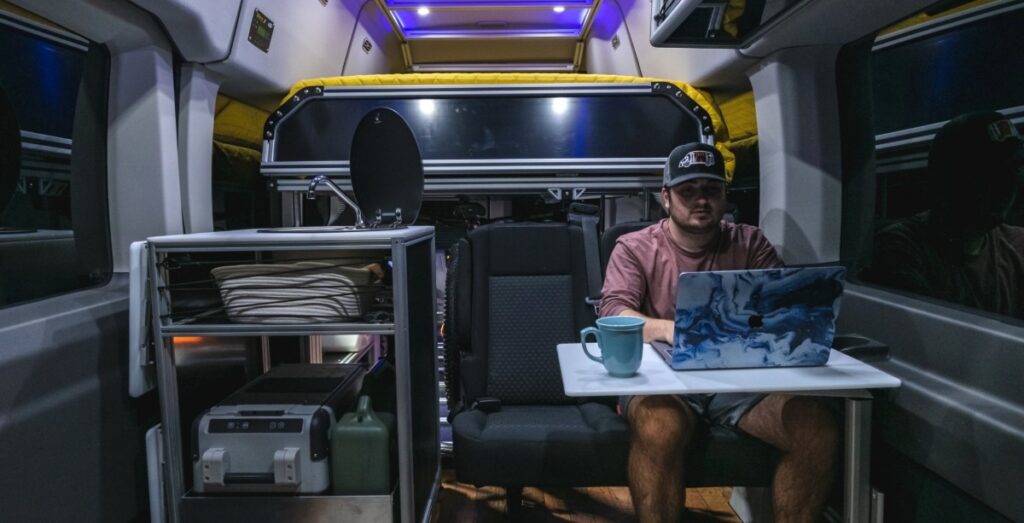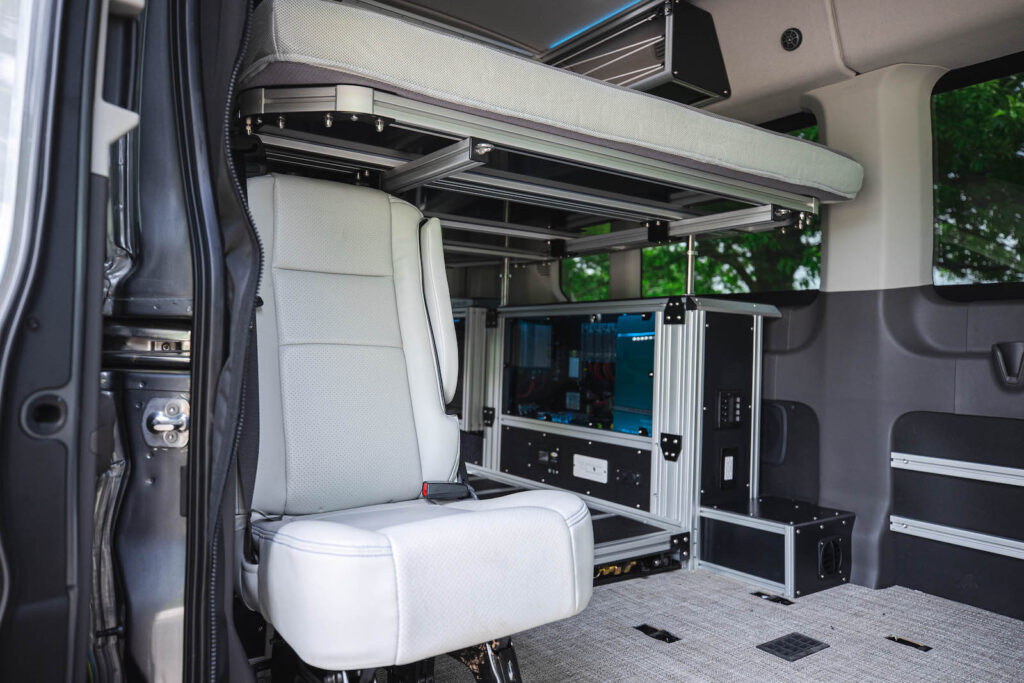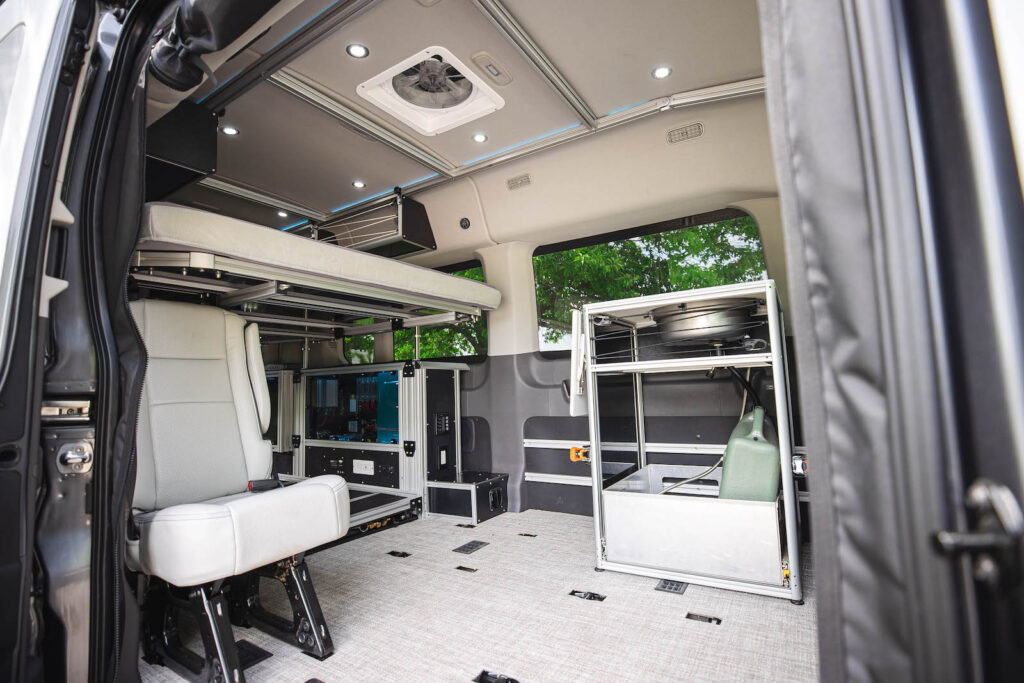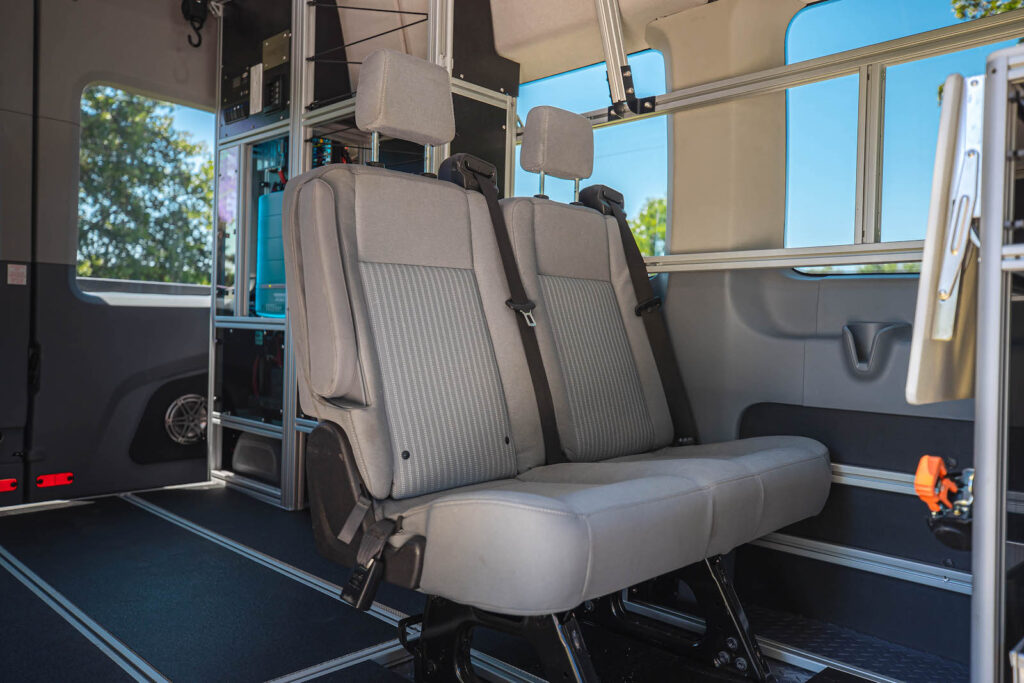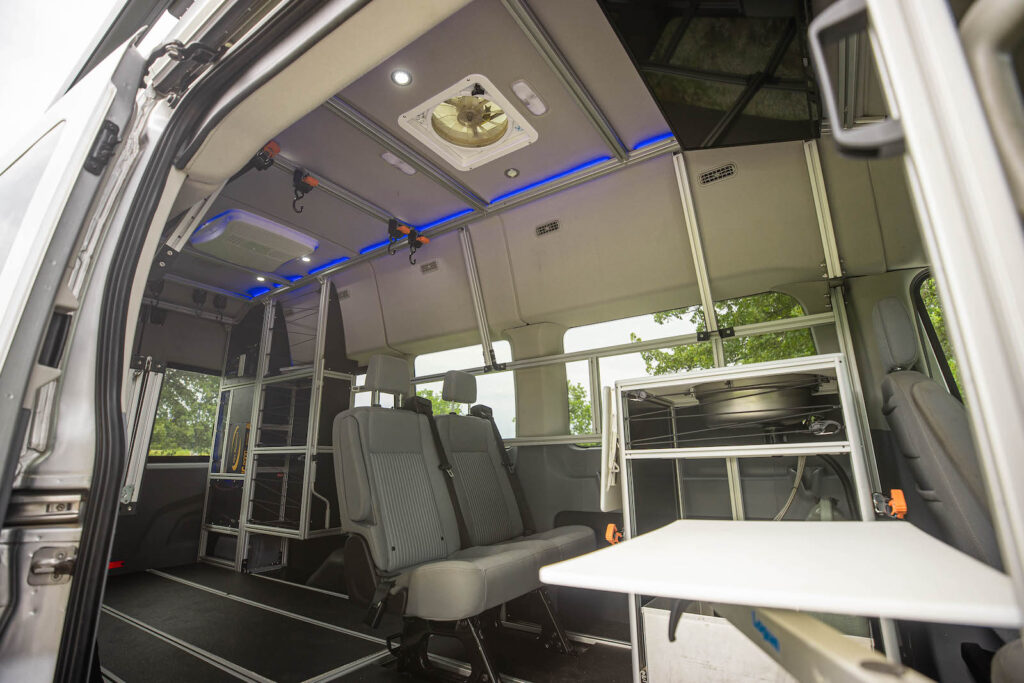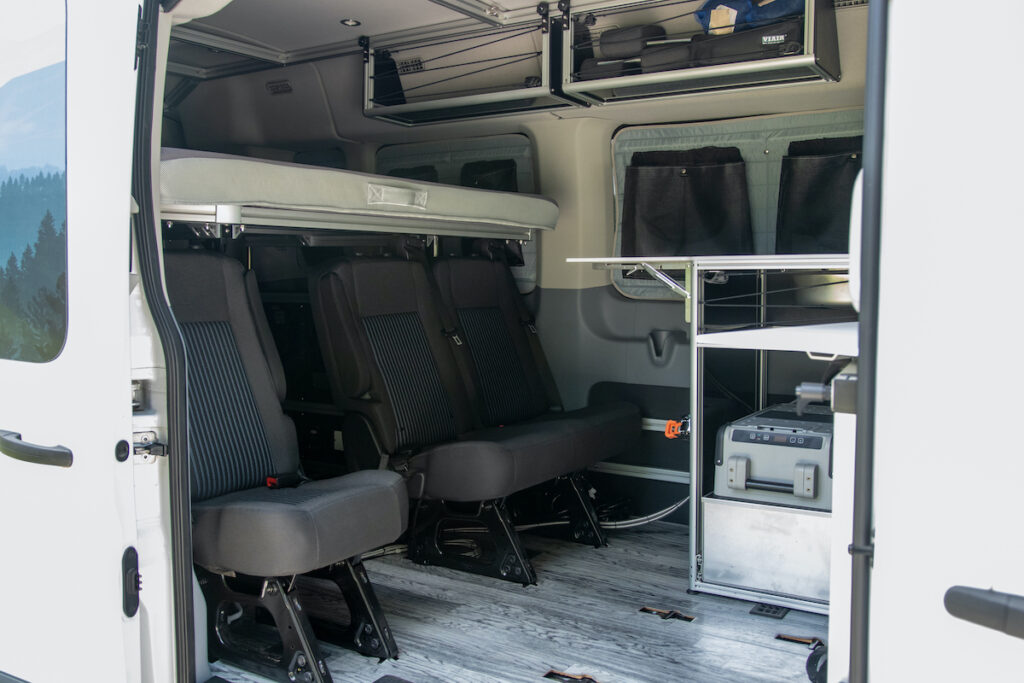 Front driver and passenger seats (permanent)

Single person jump seat

*One location by slider door entrance

Three person bench seat

*Can only be placed in the second row of the vehicle

Two person bench seat

*Can be placed in the second row directly behind driver's seat or third row of the vehicle

The removable seating allows you to use the open floor space as well as seat 2 to 8 people

Bench seats in DO model partially recline similar to economy airplane seating.

2nd row bench seating in LIV partially reclines similar to economy seating. 3rd row does not.

All seats are removed via pull tabs located at the bottom of legs

Two person and 3 person bench accommodate a car seat

All factory warranties are maintained

XL and some XLT trim package vans do not come with armrest on rear 2 person bench
Seating with Galley & Storage Modules
The kitchen pod and galley modules can be placed in multiple locations throughout the van. They can be used along the driver's side wall, in front of bed platforms, or by the slider door entrance. This allows you to set up your kitchen and seating for optimal use and spacing.

*Kitchen or galley module placed in any location will limit seating. Review the layout video and seating configurations below to better understand what bench seat will be eliminated with location for kitchen chosen.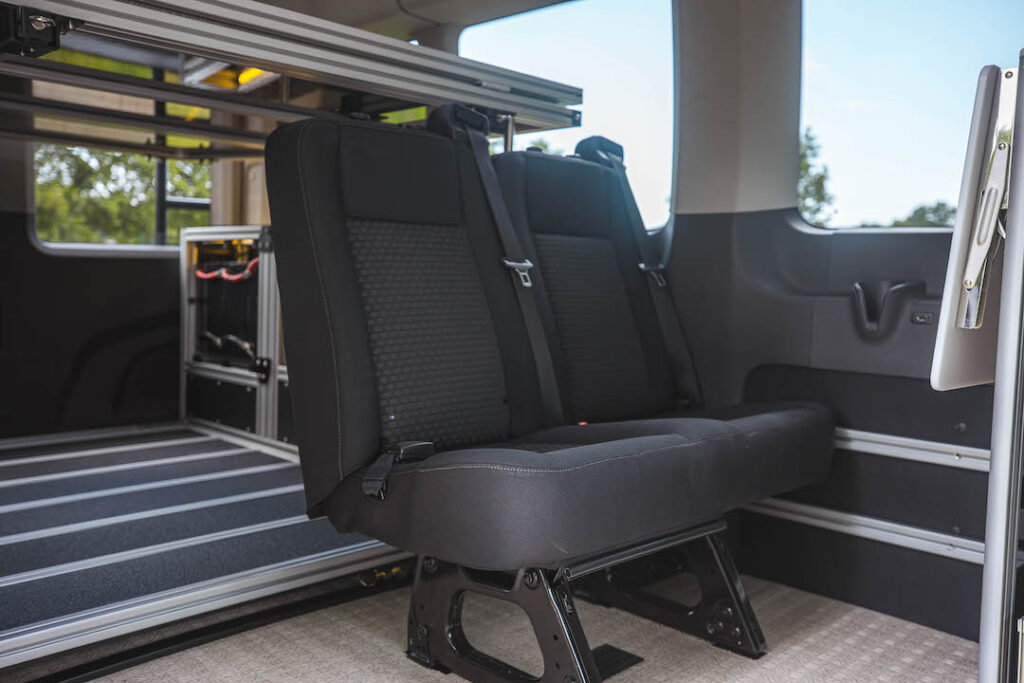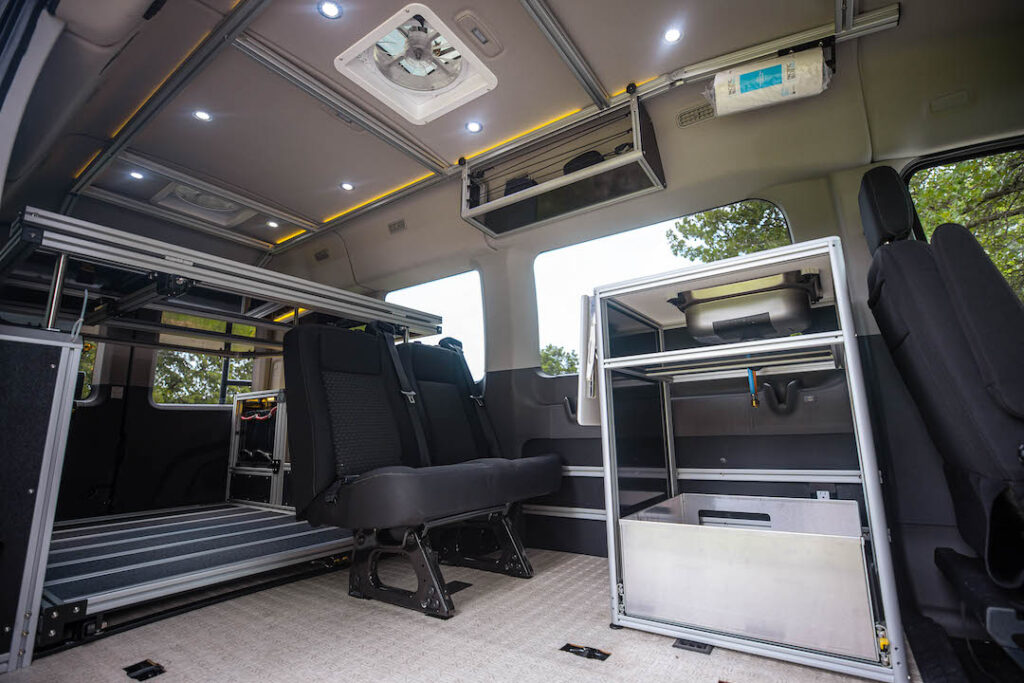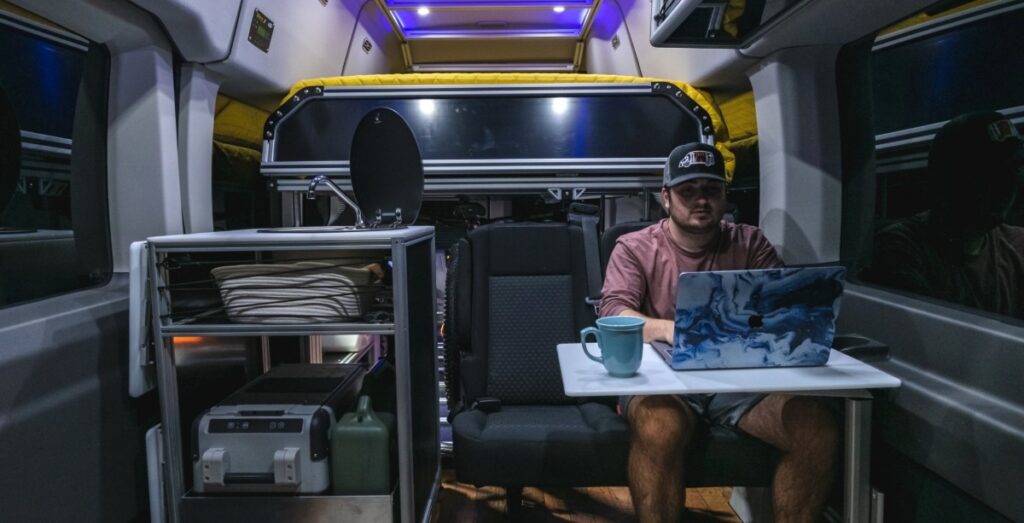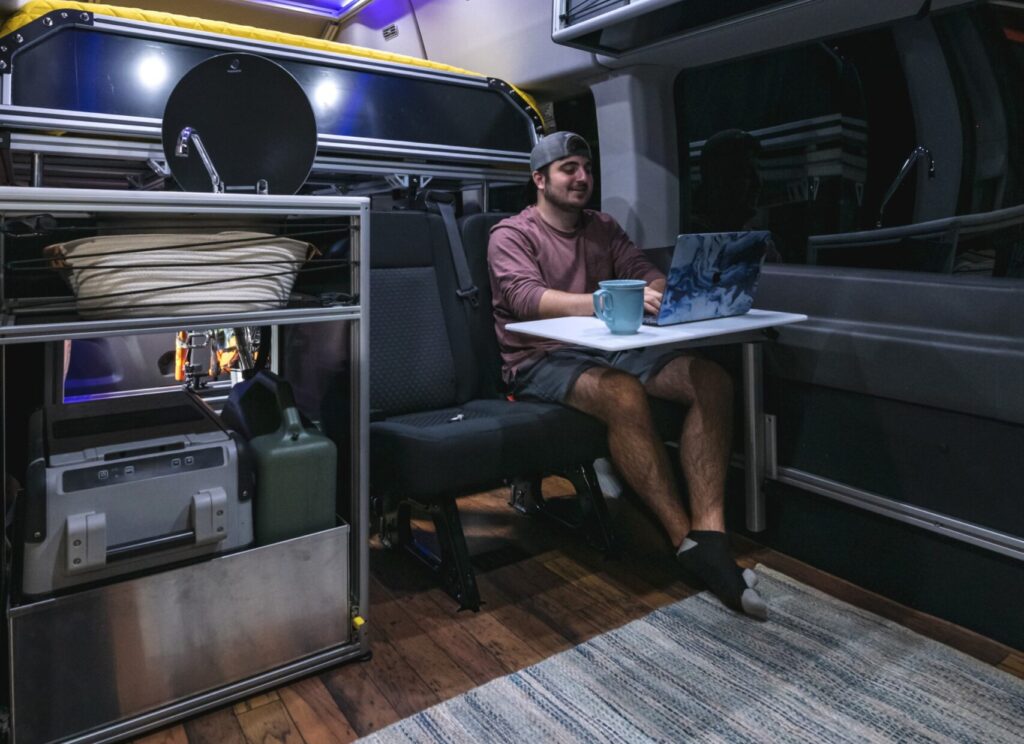 The bed platforms in both the LIV and the DO model are modular. They can be moved up and down and folded in certain ways that allow you to maximize seating when necessary. Understanding the interplay of bed platforms and seating is critical.

*Make sure to visit the LIV Model or DO Model website page for layouts based on how many you are looking to seat and sleep.

DO bed platforms in the long chassis will limit third row seating. We recommend the extended length chassis for families of 4 or more.

The LIV folding leaf requires bed to be raised approximately 11 inches from its lowest point to clear headrest for 3rd row seating.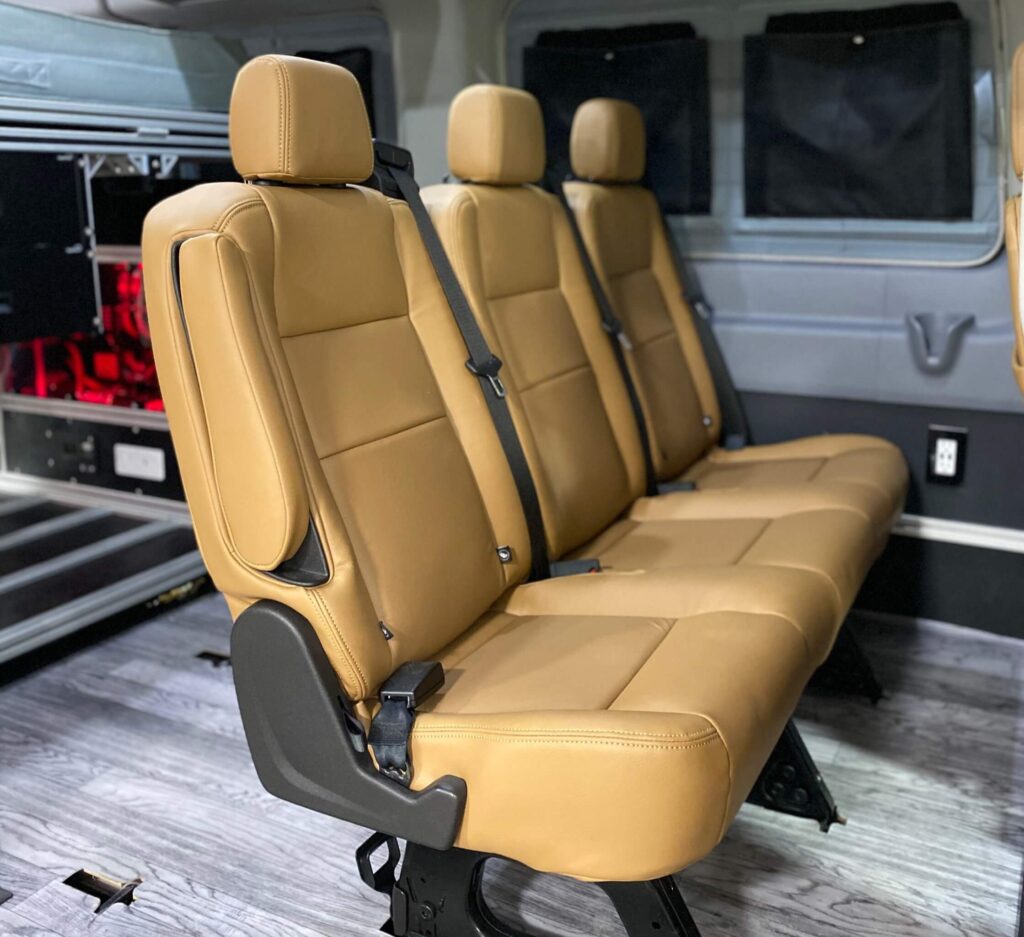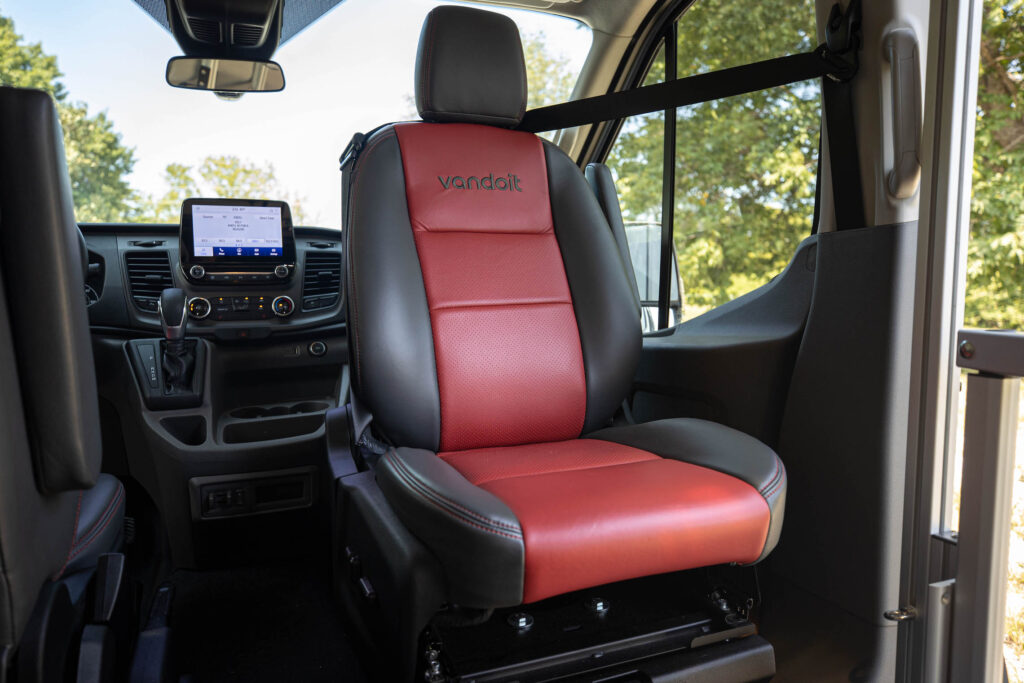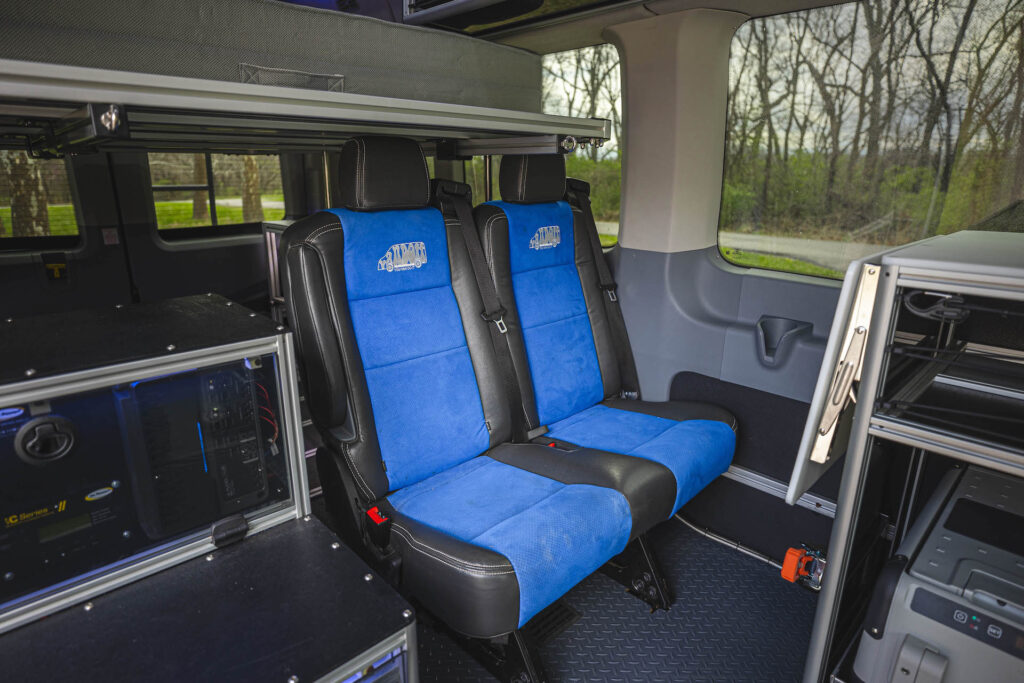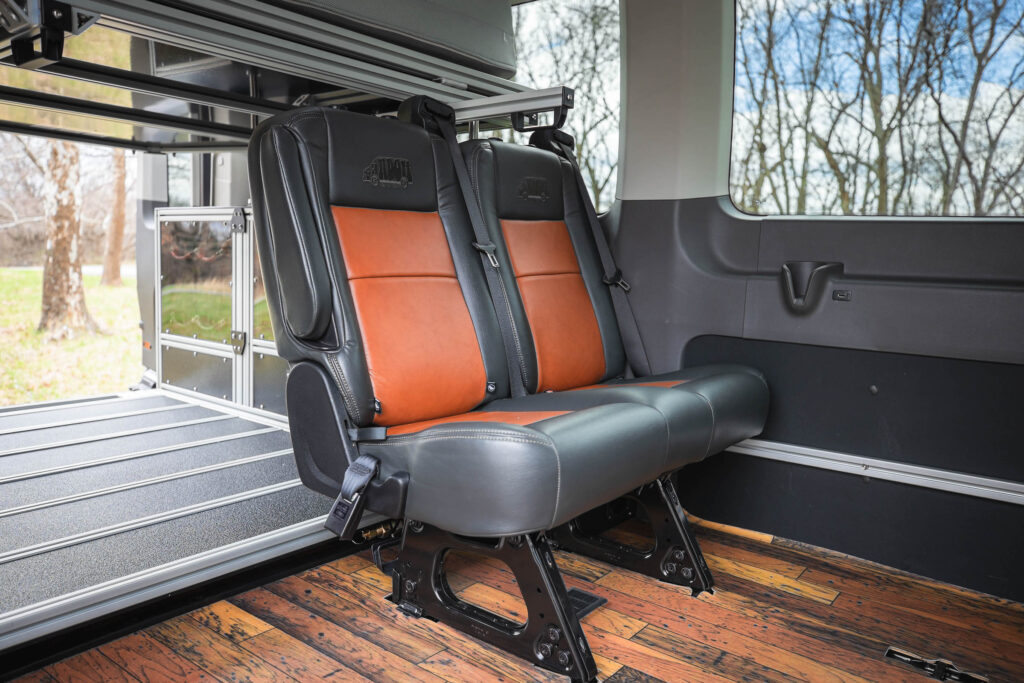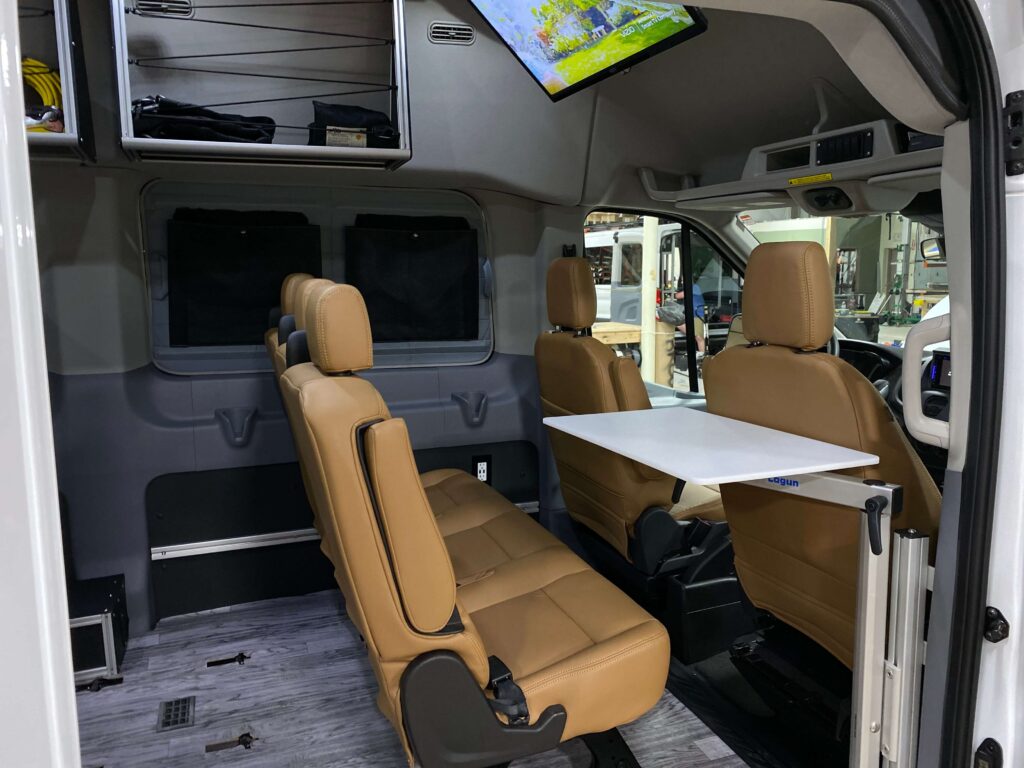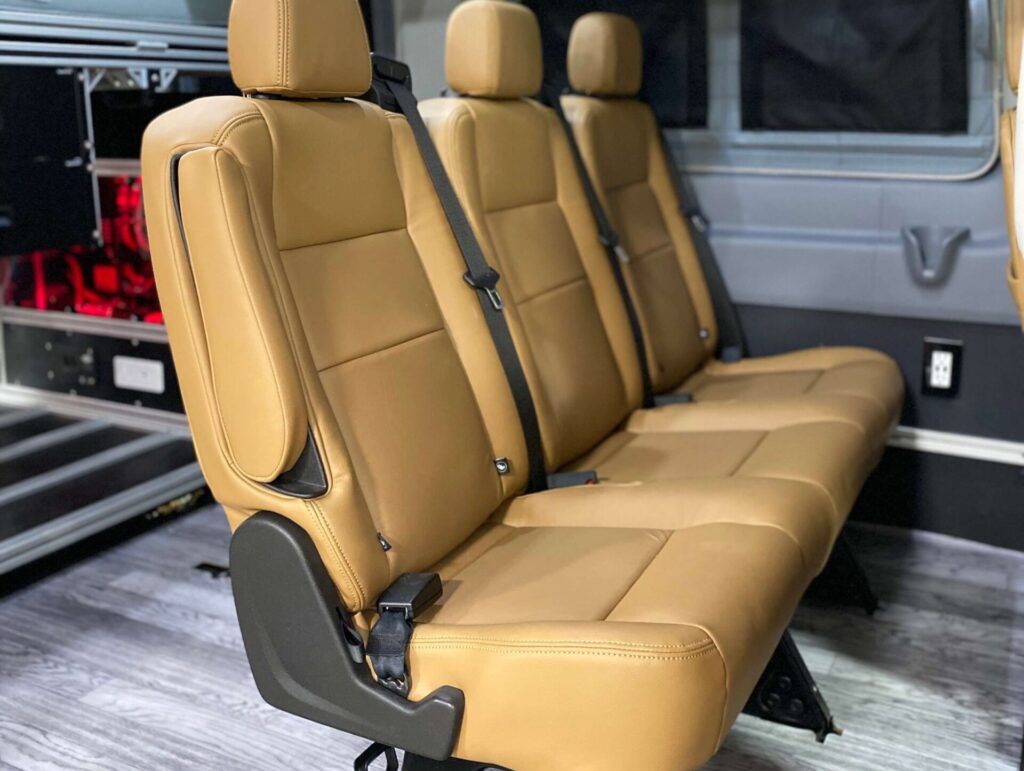 Leather seating provides a favorable aesthetic, which also provides a lush feel. In addition, leather is more stain and odor resistant than factory cloth seats. You can choose to custom wrap some or all of the seats in the following seat breakdowns.

Front driver and passenger seats
Three person bench seat
Two person bench seat
Single person jump seat

Build includes 25% discount with Vandoit logo.
Depending on the trim package selected, some vans come with factory leather.
Heated seats are possible with addition of leather for additional cost.