In a world where technology is rapidly changing, the Blue Springs, Missouri Police Department has taken an innovative step forward by purchasing a Mobile Mission Support Vehicle. This piece of equipment is not only reshaping the way the department approaches crime prevention and response, but it's also a testament to the power of cutting-edge technology in enhancing public safety. And it was provided by a Blue Springs van upfitter–Vandoit.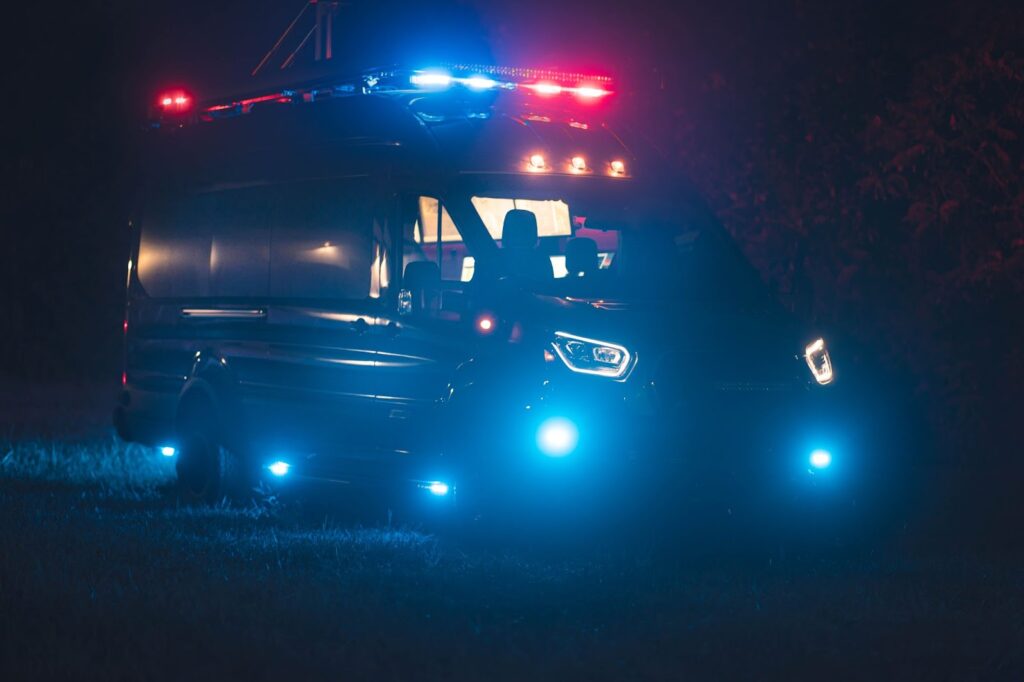 More Than Just a Vehicle
The Vandoit Mobile Mission Support Vehicle is more than just a vehicle. It's a fully equipped hub of advanced technology designed to provide law enforcement agencies with the tools they need for unpredictable emergencies out in the field. The Blue Springs Police Department's decision to incorporate this vehicle into their operations highlights their commitment to the safety and well-being of our community.
Lithium Battery System
In the law enforcement field, effectiveness and efficiency must always be at the forefront. Reliable power sources are crucial to any operation. The Mobile Mission Support Vehicle includes a set of powerful lithium batteries that not only ensure uninterrupted operation but also reduce the need for noisy generators. This feature aids officers in maintaining a low profile during operations.
Storage
Desk space and storage solutions in the van's design allow officers to continue coordinating their efforts and supplies, analyze data, and make informed decisions just as they would in the station. The Mobile Mission Support Vehicle utilizes the space across from the monitors for five drawers as well as an additional desk platform. This capability can make a substantial difference in critical situations, where every second counts.
Monitors and Thermal Cameras
The van is also equipped with eight high-resolution monitors, allowing the Vandoit Mobile Mission Support Vehicle to transform into a surveillance hub on wheels. The monitors in conjunction with four 360 degree cameras provide officers with a full view of their surroundings, enabling them to monitor multiple situations simultaneously. On the roof of the vehicle there is an infrared pole camera that when activated is lifted 9 feet in the air and can zoom in great distances to capture crucial information of the van's surroundings. This level of surveillance enhances awareness of emergency situations and aids in using resources more effectively.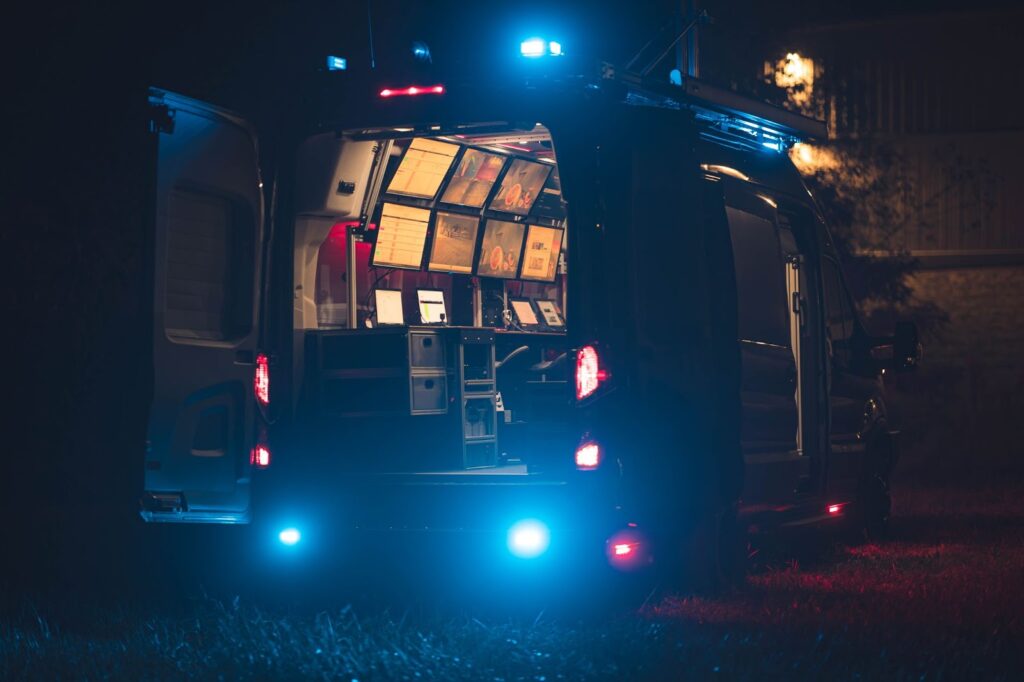 Marine-Grade, Modular Interior
The van's interior is entirely made out of marine-grade aluminum, polycarbonate, polyvinyl flooring and more! This not only makes all interior components easy to clean and durable, they are also modular. The modularity of the design allows for things such as a white board to be mounted into the van wall. Note-taking could be the difference in successfully completing a mission.
The officers of the Blue Springs Police Department, like all Vandoit owners, are able to change their setup as necessary. The quality and capabilities of this Mobile Mission Support Vehicle gives peace of mind to the officers working in it throughout the duration of their mission so that they can better think, adapt, and act.
In a world that constantly evolves, law enforcement agencies must adapt and equip themselves with the best tools available to ensure public safety. The Vandoit Mobile Mission Support Vehicle is a shining example of this adaptability, revolutionizing the way the Blue Springs Police Department approaches their duties. As other departments consider their own modernization efforts, the success story of the Blue Springs Mobile Mission Support Vehicle will undoubtedly serve as an inspiration for a safer future. For more information, check out www.vandoitcommercial.com