I often pass on last-minute trips. There's too much hassle to plan a place to stay on a whim that doesn't cost an arm and a leg.
With my Vandoit, I no longer have to stress over these details and can travel freely.
October 26th rolled around, and a trip appeared on my calendar. Although this was a last-minute decision, I had my Vandoit to lean on. A good friend of mine from the Charlotte, NC, area had planned a mountain biking weekend with a group from his CrossFit gym.
He rented a house in Pisgah National Forest, and we were set to have many fun-filled days of scenic riding. When all planning was said and done, we had a headcount of seven guys and only six beds. This gave me the perfect opportunity to test out my van. Also known as my bedroom on wheels.
The Journey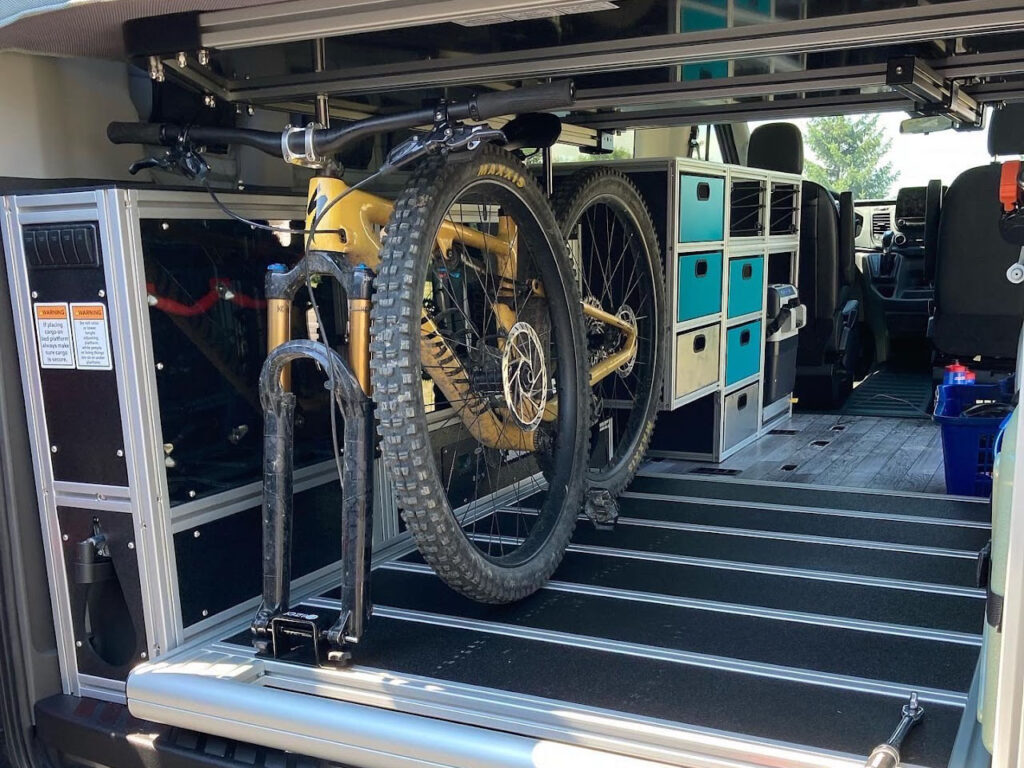 Having visited the Charlotte area many times before, I have learned to split the 12-hour drive staying in or around Summersville, WV.
My drive was a lot more enjoyable and relaxing because my VDI has lane centering and adaptive cruise control. Also having the strut/shock suspension upgrade with QLift makes for a more stable ride through the sometimes windy conditions of the Appalachian Mountains.
Near Beckley, WV is a place called Tamarack. I have passed through many times over the years of driving south. It offers campers a place to park overnight free and has been highlighted in the Vandoit newsletter a few times.
My plan was to stay there overnight both going south and on the way home. This would give me a chance to use my Vandoit with no shore power and test the use of the roof fans and Espar heater.
Staying in the camper lot at Tamarack proved the battery system could handle both of my roof fans running all night as well as the Espar heater. With the fans and heater running the temperature was perfect for a great night's sleep.
Staying overnight in this lot meant bringing my Laveo Dry-Flush toilet, as there are no bathroom facilities available.
Waking refreshed, I brewed some coffee and hit the road to finish my drive down south to some of the best mountain biking in Western North Carolina.
Arrival
Pulling into the house for the weekend, I found the perfect spot to park my mobile bedroom. I hooked up my shoreline power and needed to level the van. It was time to test the low pressure air bag levelers.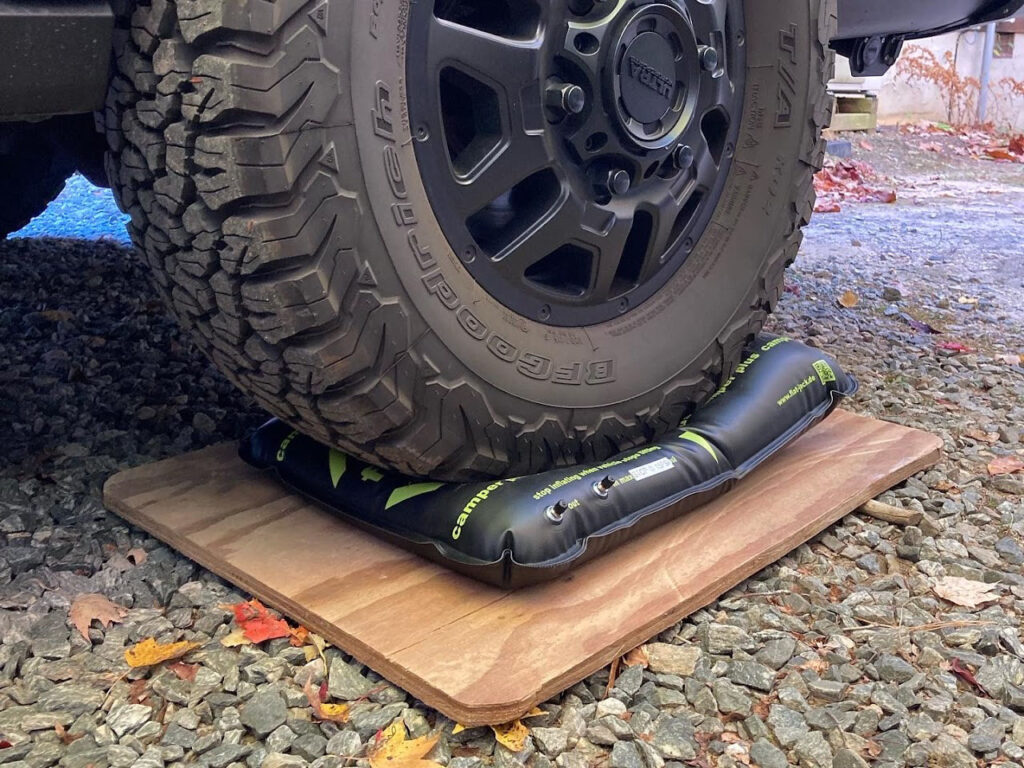 What's nice about these is they can be micro-adjusted by adding or letting out air. These leveling bags are way easier than the typical drive-on stackable blocks.
Returning Home
It was a great weekend of riding the beautiful trails of Western North Carolina. Dupont State Forest offers some of the best mountain biking trails. Now it was time to head home, again stopping halfway at Tamarack for a good night's sleep.
Having my VDI now makes these quick trips south so much easier.