"We laugh so much more when we're together in the van." – Rylie Scott.
From the mouths of babes, Liz and Ryan Scott are hearing exactly what they needed to hear after packing up their Vandoit for a 22 hour drive with kids Rylie (12) and Otis (9). With almost every state and 10,000+ miles under their belt, the Scott's are ready for a road trip on a moment's notice. Liz, van owner for one year, shares what it is like to be a mother intentionally choosing van life for her young kids.
"When we heard Rylie say that, it was just so affirming. We're doing something right with our kids" Liz stated. "It's crazy to hear a 12 year old say something like that because she's just so right." Ryan adds.
"The 'Inconveniences' Bring Us Closer"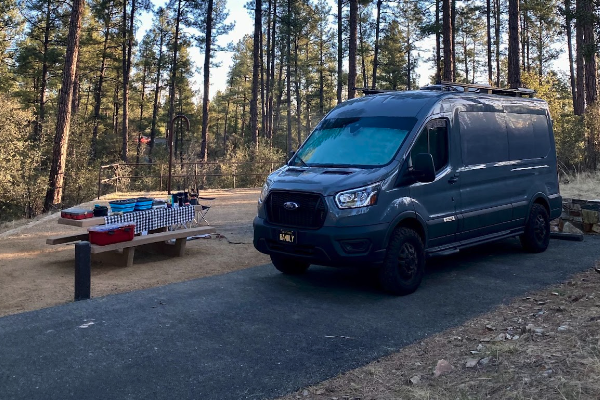 After speaking with Liz, she explains the simplicities of vanlife are overwhelming all because of what you lack. The biggest factor being a small space. Although they were all very close before joining the vanlife community, they have learned removing the conveniences of home such as many rooms, creates the environment of inclusion Liz describes. "It's not just that mom is in the kitchen making lunch, the whole family is making lunch together." This is of course because the main living area of the van is used for, well, everything.
"We upgraded to the van from a truck with a rooftop tent, so naturally this feels roomy in comparison." Liz says. Now in a mid-roof DO model, the family is forced to share a schedule. This is Liz's favorite thing about extended trips in her van because of the physical closeness. They grow, learn, and bond tighter with every mile they drive.
Vandoit Is A Vehicle– Literally And Figuratively– To Do Anything.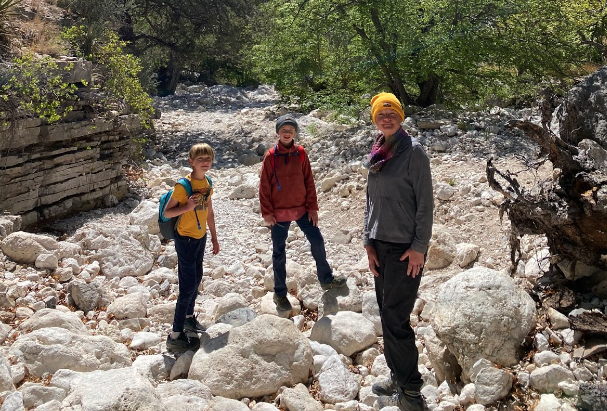 Well-traveled kiddos, Rylie and Otis, are homeschooled. Liz and Ryan made this decision in order to prioritize their exposure to the world and this is exactly what their Vandoit allows them to do. Along with the experiences of climate, wildlife, culture, etc. "Our family can live in a world that is much simpler," Liz states. "The purpose of us getting a van is to eat, sleep, and see stuff. Simple as that."
This is vanlife. Pulling into a campground at random and making a hotdog with the kids or changing routes on a whim to see a field of sunflowers along the road, is the epitome of owning a Vandoit.
The [Not So] Simple Moments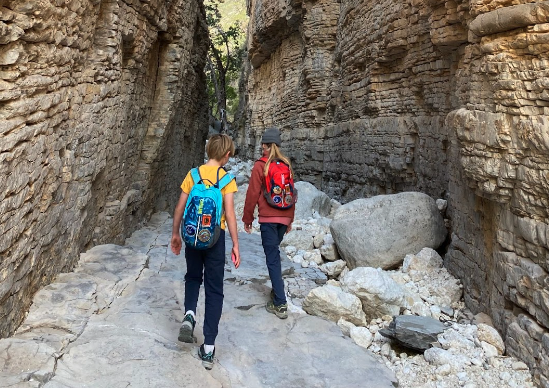 Vanlife is not without its challenges. There will be moments where the struggles are heavy and the circumstances seem against you, but "the burdens are so much lighter when we're all together," Liz states. "Whether we're in the van for a day trip or for two weeks, we always come home with a perspective shift and we see clearer."
Liz and Ryan boast about their kids as great travelers. On top of being well-behaved and well-bonded, the two are in love with the journey–not just the destination. "Once, we were on a trip with about five hours left of driving and it was dark. We were all tired, hungry, and ready to be done. Otis chimes in to say he loves driving in the dark." Once again, from the mouths of babes, life is simple again.
"In the end, we're doing this for our kids. The inconveniences will fade once we leave a campground and the memories will last forever." Liz Scott