"Whooooooooa! It's huge!" Maddie June and Rob exclaim as they approach The Ark Encounter, an exhibit in Williamstown, Kentucky. The Ark, spanning 510 feet long, 85 feet wide, and 51 feet high, was the special reason for their father-daughter trip. Six days of Rob, Maddie June and the "Midwestern Missile" (their Vandoit van) on a journey to see the Ark and make lifelong memories along the way.
Off To The Ark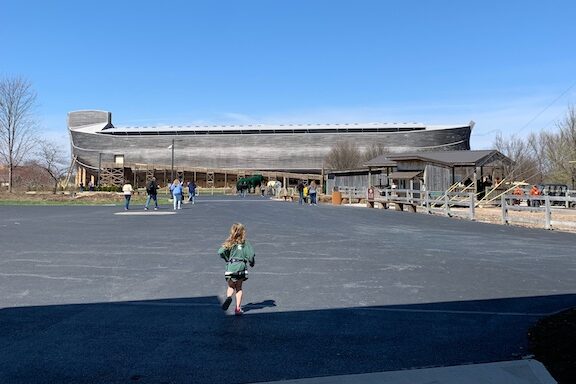 The pair left early to prepare for the seven hour drive ahead from Wisconsin to Kentucky. The smooth, traffic-free sunrise drive was the perfect way to start such a magical trip! Upon arriving at The Ark, Rob and Maddie were blown away by the size of Noah's Ark, but more so by the size of Noah's faith. "Thinking about how much faith Noah had to have, even though everyone called him the village nut!" Rob shared. "This trip was a great opportunity for me and Maddie to have a one-on-one conversation about faith and trust in God, even when it sounds crazy. Being an adult can muddy the waters and make us lose aspects of that trust, but Maddie reminds me daily to have a childlike faith." After spending a whole day at The Ark, they went back to the van for dinner and went to sleep.
A Special Breakfast Stop
The next morning, Rob decided it was time for another very special experience for Maddie: Waffle House. This may sound odd, but to Rob and his grandfather, Waffle House is a well-loved place to eat. Maddie's great grandfather passed away a few years ago, so of course he wanted to share this with her. With her belly full of good food and heart with memories and laughter, they headed out to find their next stop.
Mini Vandoit Reunion
As pro vanlifer's, Rob and Maddie made minimal plans. An impromptu phone call to friends and fellow Vandoit owners, the Raabe's, led to their new destination. Rob called on a whim, remembering the couple and their daughter, who is around Maddie's age lived in Kentucky. After 10 minutes of catching up, he happily invited Maddie and Rob to, in old southern hospitality fashion, "come down and stay for as long as we want!" So they hopped in the van and drove south about 3 more hours. After arriving, the Raabe's took Rob and Maddie to Mammoth Caves; the longest underground cave system in the world! "God has really provided some incredible lifelong friends in our lives, and Brian and Beth Raabe are two of them. We talked like we had just seen each other last week, even though it had been since the Vandoit Owner's Experience in June of 2022!"
Catalyst To A Simpler Life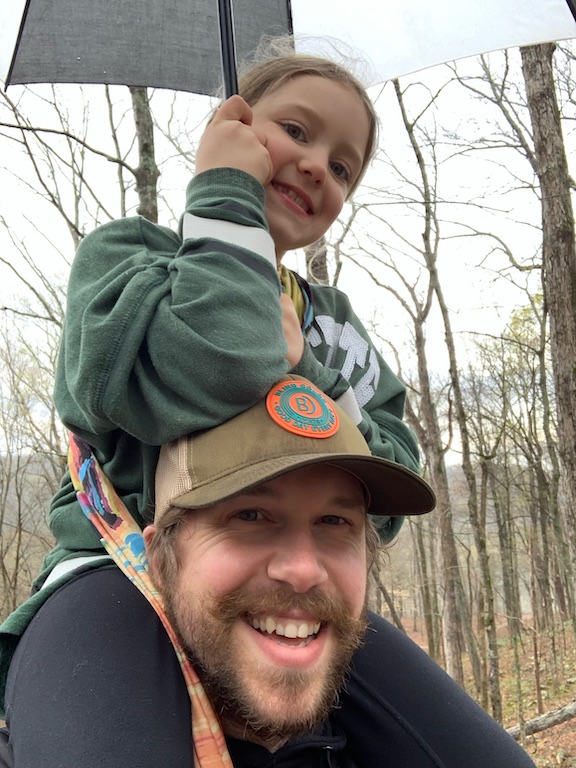 About two months ago, the Nitz family had their two year van-iversary. Within these two years, they have had countless experiences and friendships they would not have otherwise had. They describe the van as "the catalyst to a simpler life." After purchasing their mid roof DO model, they sold their house and everything in it and moved into an RV. This, combined with their new Vandoit, equipped them with everything they needed.
"Although this trip was a little while ago, it was still the best gift any father could receive. Thank you Maddie June for making me a dad, encouraging me to strengthen my faith, and being a light to the world!" – Rob Nitz