Spring is a beautiful time of year in the United States when flowers start to bloom and the world comes to life. From coast to coast, there are many places throughout the country where you can witness this spectacular natural phenomenon. Here are just a few places in the United States that have flower blooms in springtime that are worth exploring.
Washington D.C.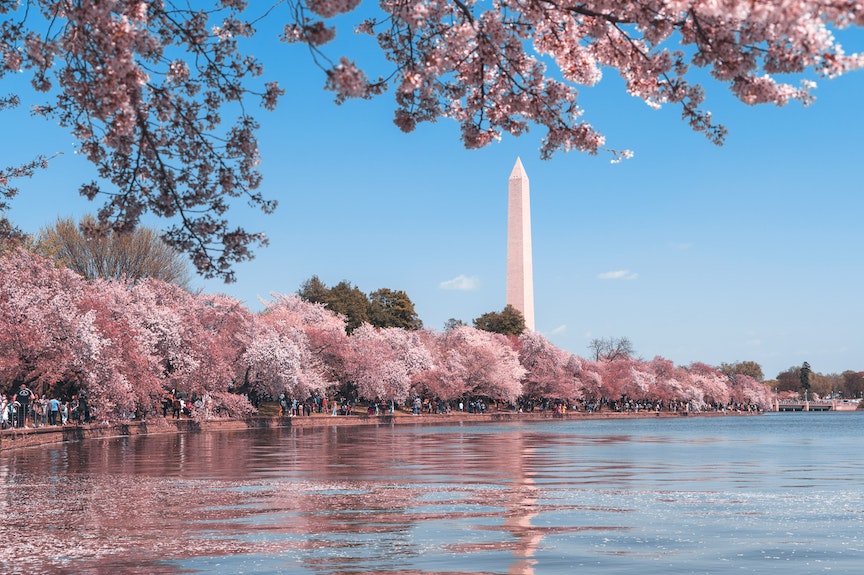 Washington D.C. is known for its stunning cherry blossoms, which bloom each spring along the Tidal Basin. The National Cherry Blossom Festival is held annually in March and April. It includes events such as a parade, fireworks, and cultural performances. Beyond the cherry blossoms, the United States National Arboretum and the United States Botanic Garden are also popular places to see springtime blooms.
Texas Hill Country
The Texas Hill Country is a beautiful region of Texas that is known for its wildflowers, particularly bluebonnets. The wildflowers typically bloom from mid-March through April. You can see them along highways, fields, and meadows throughout the region. The Lady Bird Johnson Wildflower Center in Austin is also a great place to explore the native flora of Texas.
California Poppy Fields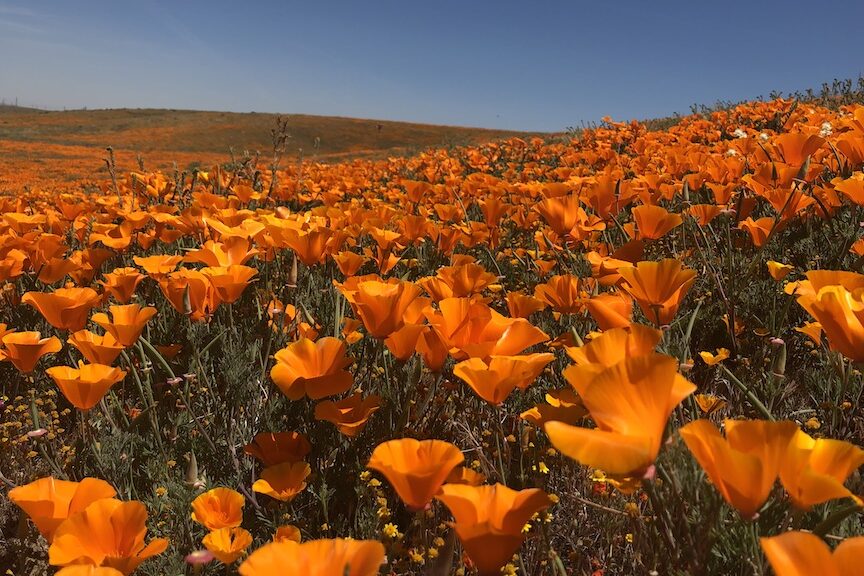 The California poppy is the state flower of California. Each spring, the hillsides and meadows of the state explode with their vibrant orange blooms. Some of the best places to see the poppies include Antelope Valley California Poppy Reserve, Anza-Borrego Desert State Park, and Carrizo Plain National Monument.
Great Smoky Mountains National Park
The Great Smoky Mountains National Park is a stunning place to see springtime blooms in the Appalachian Mountains. The park is home to over 1,500 species of flowering plants, including trilliums, violets, and bloodroot. The park also has several trails that are popular for wildflower viewing. A couple great spots include Porters Creek Trail and the Little River Trail.
Mount Rainier National Park
Mount Rainier National Park in Washington state is known for its wildflower meadows, which are in full bloom from mid-July through August. However, in the springtime, the lower elevations of the park are also home to a variety of flowers, including trilliums, glacier lilies, and yellow violets.
In conclusion, there are many places in the United States where you can witness the beauty of springtime blooms. Whether you're looking for cherry blossoms, wildflowers, or native plants, there's a place for you to explore and enjoy the beauty of spring.