Traveling with kids can be a challenging task, but traveling in a Vandoit campervan can make it easier and more enjoyable. Here are some tips for traveling with kids in a Vandoit campervan.
Choose the Right Vandoit Model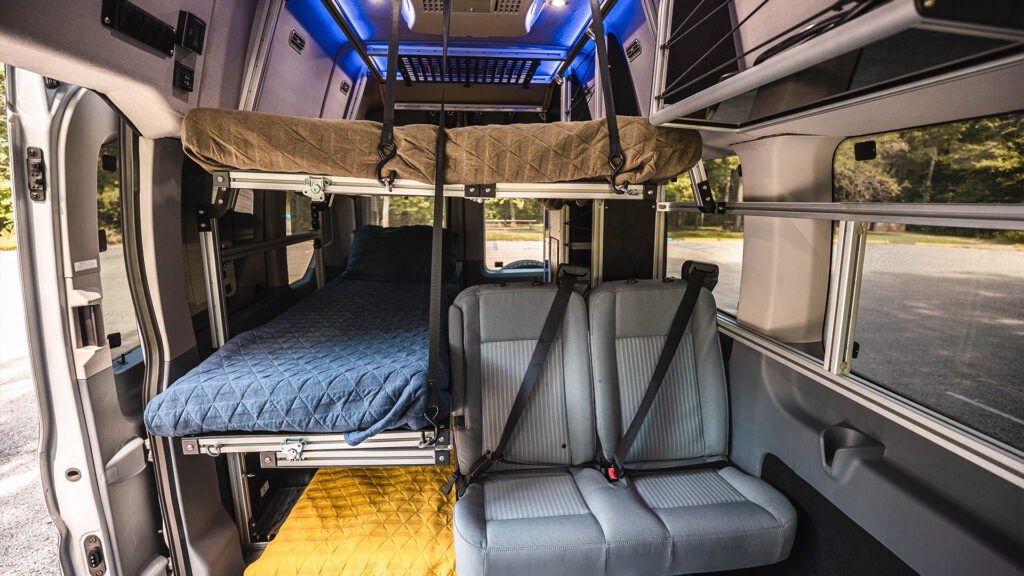 The first step to a successful trip is choosing the right Vandoit campervan. Make sure it is spacious enough to accommodate your family comfortably, with enough storage space for your luggage, food, and other essentials. Consider amenities like a toilet, kitchen, and entertainment system to keep your kids entertained during the trip.
The LIV package features a hydraulic bed lift that is a queen size platform. It also has a gear slide that can fit a mattress with enough space for two small children. The DO package features a setup that allows for multiple bunks to maximize sleeping capacity. The DO package can also be built on the extended length Ford Transit which also adds more space.
Plan Your Route Ahead of Time
Planning your route ahead of time can help ensure a smooth and enjoyable trip. Choose family-friendly destinations that offer activities and attractions that appeal to both kids and adults. Consider the length of each leg of your journey and schedule plenty of rest stops along the way.
Pack Smart
Packing smart is crucial when traveling with kids. Make a packing list for each family member and be sure to include essential items like medication, first aid supplies, and extra clothing. Pack snacks and drinks to keep your kids fueled throughout the trip, and bring along toys, games, and other activities to keep them entertained during downtime.
Ensure Safety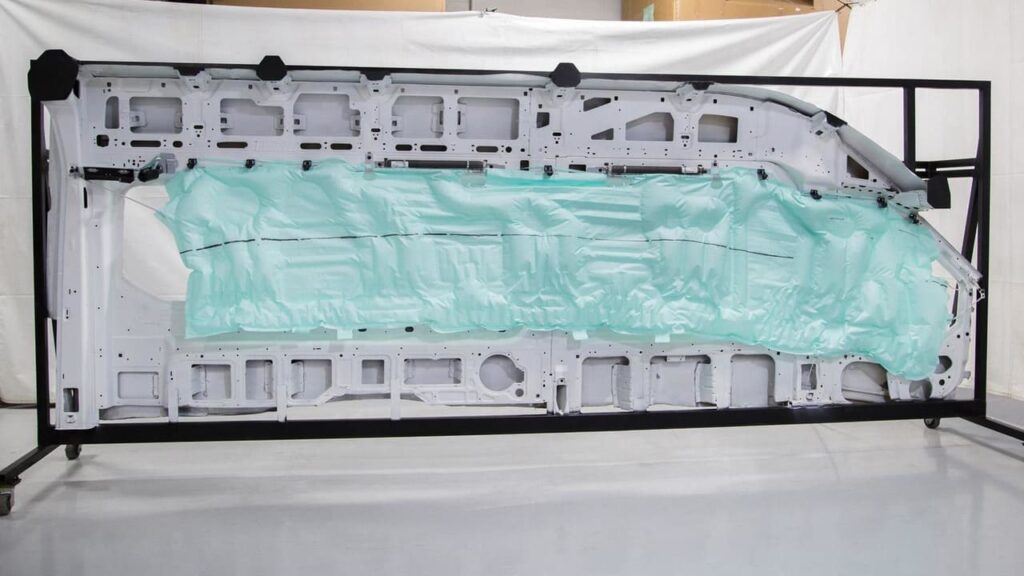 Safety should always be a top priority when traveling with kids. Vandoit builds their vans on a Ford Transit passenger van, which means it comes safe seating with seatbelts and side curtain airbags. Ensure your Vandoit campervan is equipped with child safety seats and that they are properly installed. Teach your kids the importance of wearing seatbelts and set rules for behavior in the vehicle. Also, make sure to bring along a first aid kit in case of emergencies.
Keep a Flexible Schedule
Traveling with kids can be unpredictable, so it's important to keep a flexible schedule. Allow for extra time at each destination, and be prepared to change your plans if necessary. Be open to unexpected opportunities and experiences, and encourage your kids to embrace the adventure of the trip.
Final Thoughts
Traveling with kids in a Vandoit campervan can be a fun and rewarding experience for the whole family. With careful planning, smart packing, and a flexible attitude, you can enjoy a memorable adventure together. Follow these tips and enjoy a safe and enjoyable trip with your family.