Owning a Vandoit campervan can be an absolute blast, but we also understand that some of the technical details, especially regarding the solar system, can be a bit puzzling. Here are some tips and tricks to help you get the most out of your solar system so you can adventure easily.
Get Friendly with Your Solar System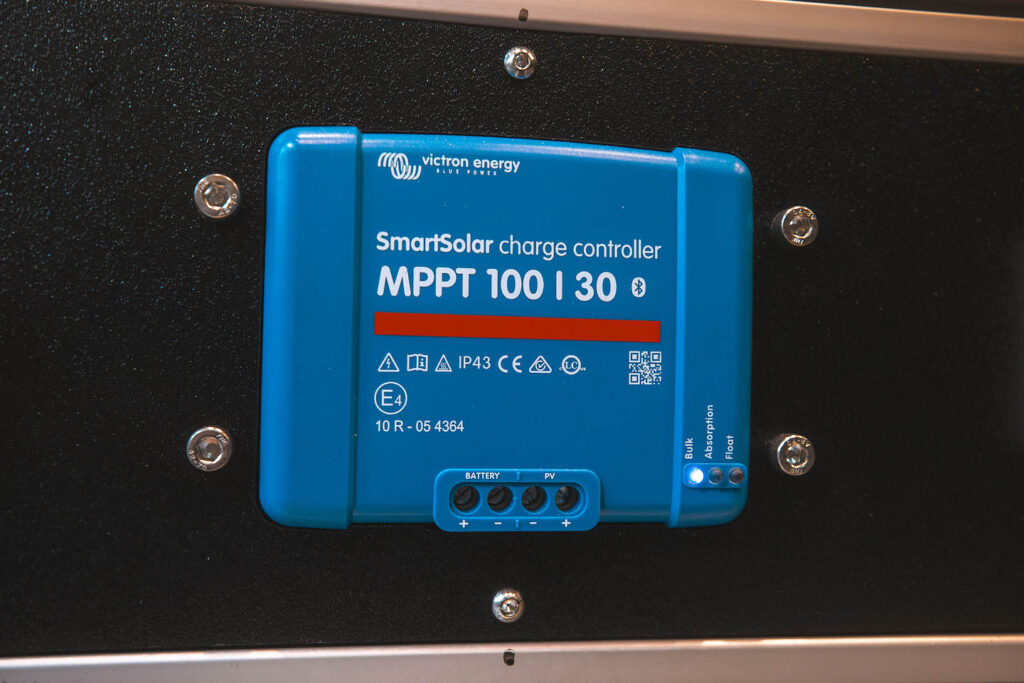 First things first, let's talk controllers. Does your Vandoit have the GoPower PWM or Victron MPPT controller? No need to feel overwhelmed. Check out our handy guide to learn about the buttons and symbols on the GoPower controller and get the lowdown on the Victron phone app. You'll be a solar guru in no time.
You may have been looking for a solar panel on/off button, but guess what? There isn't one! Your gaming system at Pixbet Casino https://cassinopixbet.com works like a sun-soaked superhero; it's always energized and ready to give you the ultimate gaming experience!
Keep an eye on the incoming amperage your solar system is receiving. Try it out when the sun is high, and your van is basking in all its glory, and then during the picturesque sunset. If you spot unusual variations in the amperage readings, it might be a clue that something's amiss. Don't hesitate to contact our Customer Relations Team with snapshots of your amperage readings via a Support Ticket or email [email protected]. You can also read this article to get to know your system even better.
Zero Incoming Amps? Don't Panic!
Picture a cloudy day, some shade from nearby trees, or maybe your solar panels have been playing hide-and-seek in the snow. All of these scenarios can lead to a reading of 0 incoming amps. But fear not! When the skies clear, and your panels are debris-free, your solar system will spring back to life like a sunflower in the morning.
If your van is soaking up the sun, your solar panels are spick and span, and you still see a reading of 0 incoming amps, it's time to start troubleshooting. For those with the GoPower PWM monitor, a moon icon might replace the sun icon. Don't worry; we've got another article to shine some light on the situation (pun intended).
Solar Power: A Gentle Top-Off Of Power
Now, let's bust a common myth: your solar system isn't a superhero capable of powering all the devices in your campervan. Instead, think of it as a trusty sidekick, a trickle charger that tops off your batteries after they've been juiced up from shore power or your vehicle's alternator. For your everyday power needs, rely on shore power or your van's battery system. Solar's here for peace of mind.
Another misconception is that the solar controller is an ideal way to check your van's battery level. While the GoPower PWM solar controller does a decent job, it's not the ultimate battery system monitor. For real-time, detailed data on your battery system, look to your Victron BMS (for AGM systems) or Mastervolt EasyView 5 screen (for lithium systems).
If your solar controller goes completely dark—no lights, no display, nada—it might just be a blown fuse. Don't worry; we've got your back with a step-by-step guide to replace it. Your solar system will be back in action in no time.
TLC for Your Solar System
Your solar system may always be on, but it appreciates a little tender loving care. Every three months, follow the steps in our maintenance article to keep your system running at its sunniest best.
Remember, the Vandoit Customer Relations Team is your trusty sidekick on this solar-powered journey (and any other van-related adventures). Don't hesitate to reach out through a Support Ticket or email [email protected] for all your solar system questions and van-related concerns.
Here's to sunny days and solar-powered adventures in your Vandoit campervan! 🚐☀️