Camping in a well-equipped campervan is an outdoor enthusiast's dream come true. But what happens when Mother Nature decides to shower you with rain during your camping escapade? Don't let the weather dampen your spirits. In this blog, we'll explore some of the best rainy day camping activities that turn your Vandoit campervan into a cozy haven of adventure and relaxation.
1. Indoor Movie Magic: Your Personal Theater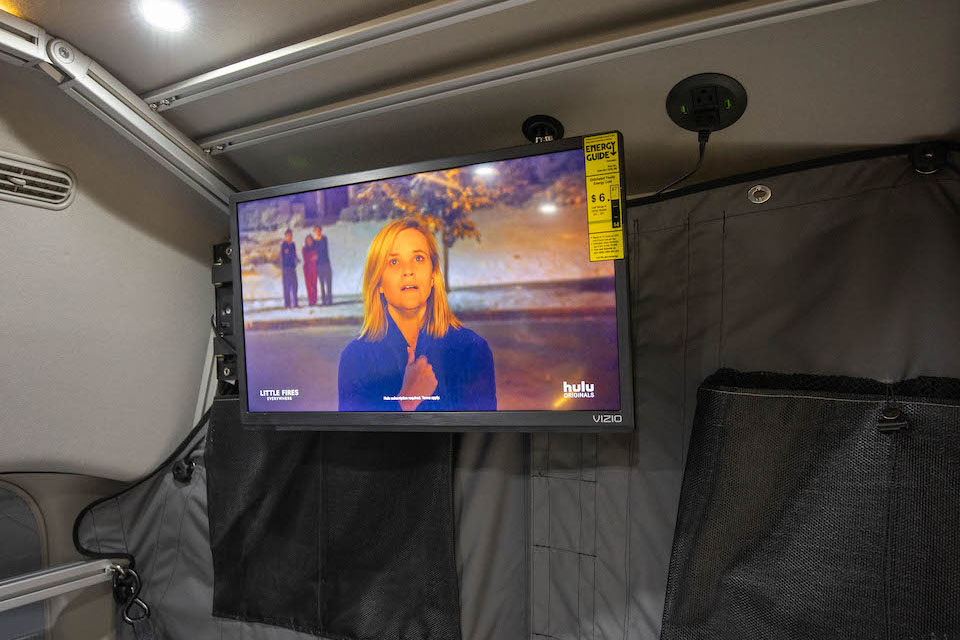 Immersive Movie Nights
Inside your campervan, that 27″ TV transforms into a portal to cinematic bliss. Stock up on your favorite films or series, grab some popcorn, and let the rain provide the perfect backdrop for an indoor movie marathon. The spacious interior of your van ensures a comfortable viewing experience, rain or shine.
2. Culinary Creativity: Cooking up a Storm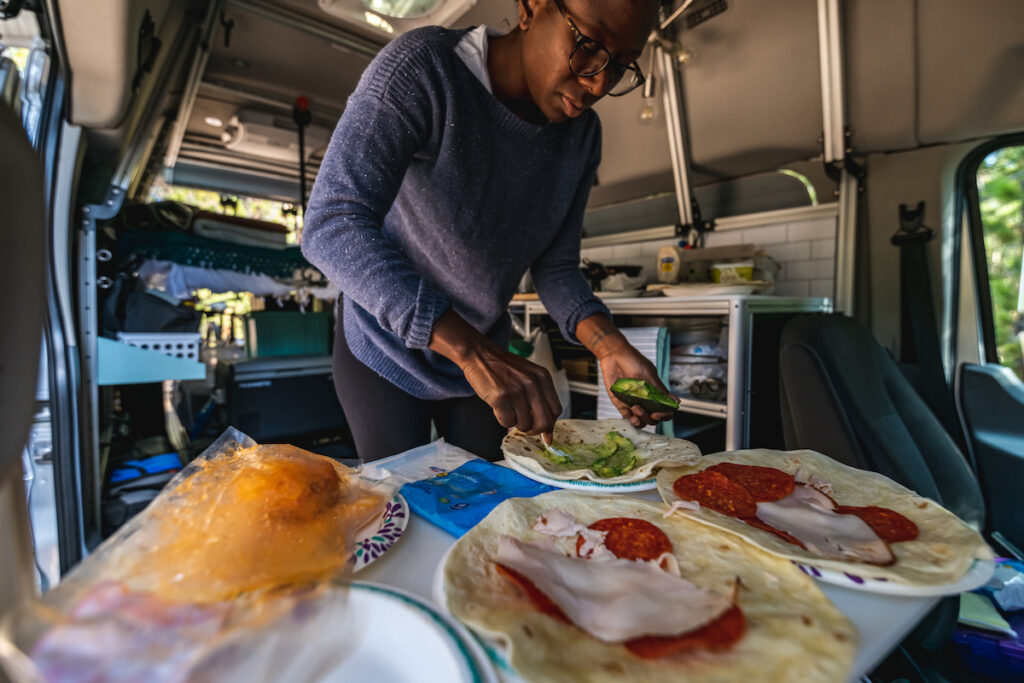 Campervan Culinary Adventures
Your Vandoit's compact yet efficient kitchenette is your secret weapon on rainy days. Challenge yourself to create gourmet meals that rival your favorite restaurants. Prepare hearty soups, delectable pastas, or even bake some fresh bread. The aroma of your culinary creations will chase away any rainy day blues.
3. Game On: Board Games and Puzzles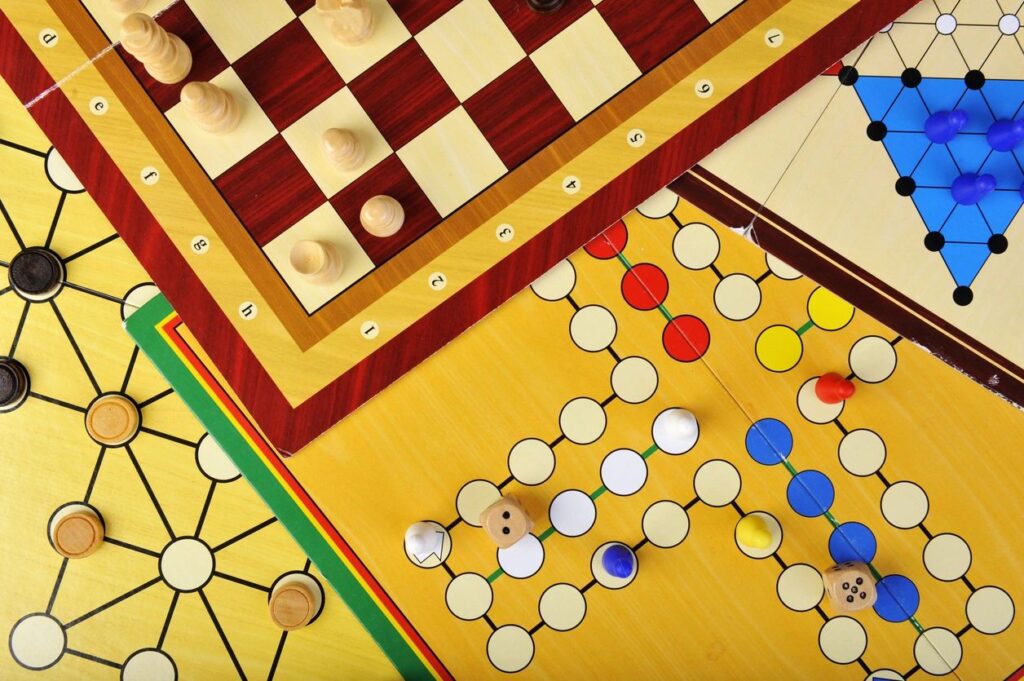 Board Game Bonding
Grab your favorite board games and puzzles before hitting the road. Inside the campervan, the table or countertop serves as the perfect game board. Whether it's intense strategy games or cooperative puzzles, you'll find that the rain outside only enhances the sense of camaraderie and competition.
4. Reading Retreat: A Bookworm's Paradise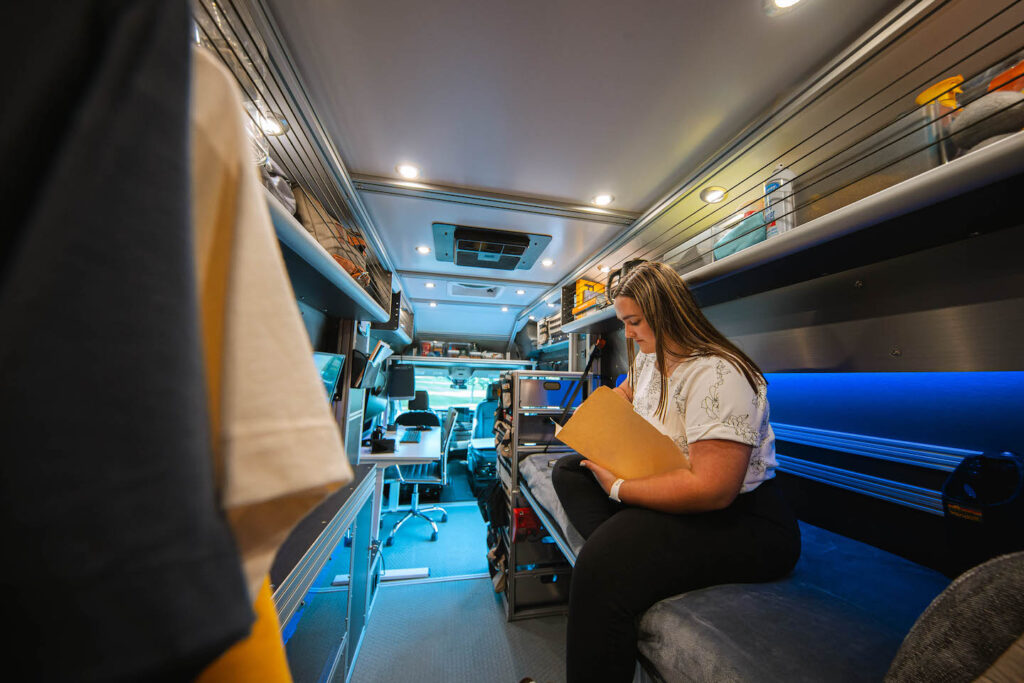 Cozy Reading Nook
There's something magical about getting lost in a good book while rain taps on the van roof. Create a cozy reading nook with cushions and blankets. Dive into that novel you've been meaning to read or explore the depths of non-fiction. Rainy days provide the ideal backdrop for uninterrupted literary escapes.
Rain or Shine, Campervan Adventures Shine Bright
Rainy days are a natural part of any outdoor adventure, but with a well-equipped campervan, they become opportunities for cozy memories and indoor delights. Whether you're watching movies, crafting culinary wonders, engaging in friendly competition, or escaping into the pages of a book, your campervan is your all-weather companion. So, as you embark on your next campervan adventure, remember that rain or shine, the memories you create will be nothing short of unforgettable. Happy Campervan Adventures!