Traveling with family can be stressful at best. And it can cause division at worst.
We get it; A family of four spending the entire summer together in a standard-length, mid-roof DO model sounds ambitious. Add in a 40lb dog and the need to maintain a full-time work schedule, and we get a lot of "How do you do it?"
Well, we stay flexible.
With our Vandoit pick-up date scheduled for May 31st, we planned to spend our summer exploring with it. Outside of the must-do-event-of-the-year VOX 5 in Bentonville the next day, we had no reservations, destinations or commitments in mind. We just wanted to experience as much as possible before school and sports season called us home again.
For years, this unplanned trip approach has been called "a ramble." We hit the road with limited plans and let the adventure come to us. While this summer trip was the longest to date, the rules remained the same. We stayed flexible and remembered that the bumps would be smoothed out.
A Van Built To Match Our Mindset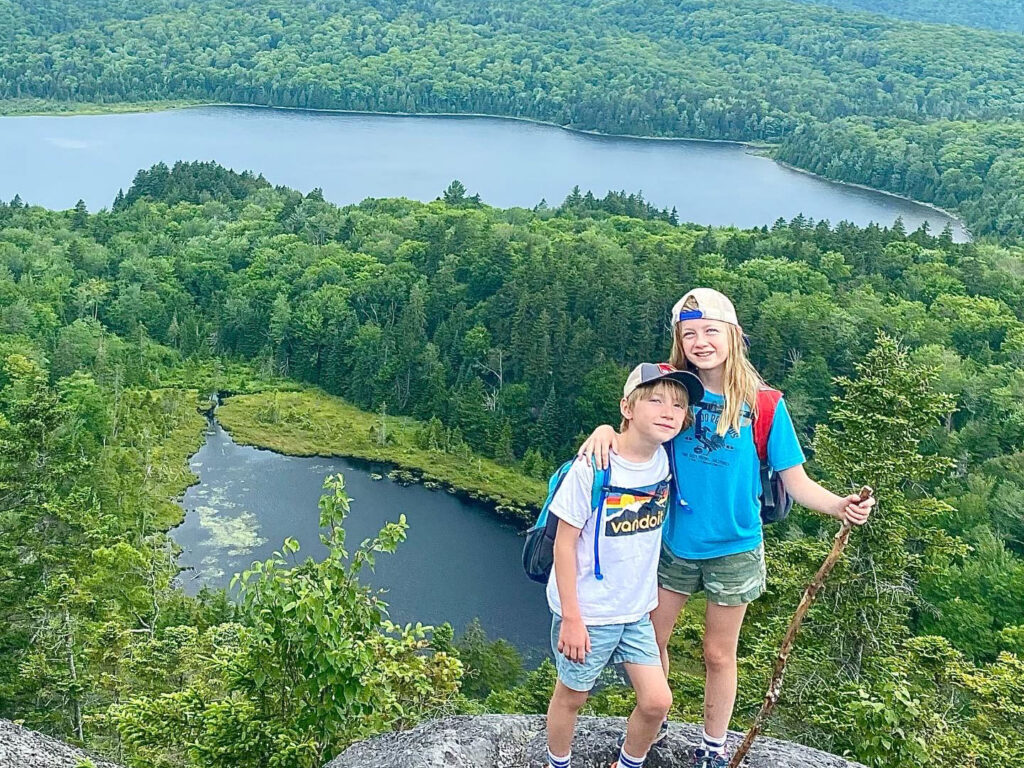 The standard length and lower roof height camper van we chose means bringing a little less, but we are willing to squeeze ourselves in if it means squeezing more out of the trip. We were upgrading from a truck with a rooftop tent, so it already felt bigger. And didn't want to compromise on the campsites we could fit in, the roads we could get down, or those vital drive-thru coffee breaks. Plus, that smaller size helps on those not-so-wide-open streets around our southern California home.
We chose AWD, Q-lift, and suspension upgrades to keep almost any road open. The lithium batteries and solar panels maximize camp options and keep the work computers, and kids' tablets juiced up. A DC air conditioner provides pleasant nights and a comfy pooch. A fridge, water box, and emergency toilet completed the build.
After that, the seemingly endless modularity of the DO model meant we could switch from mobile office to hotel to living room to adventure hauler at a moment's notice.
It's all we need, with nothing we don't. Which works out well when you never really know what the plan is.
Flexibility Is Not Without Its Hiccups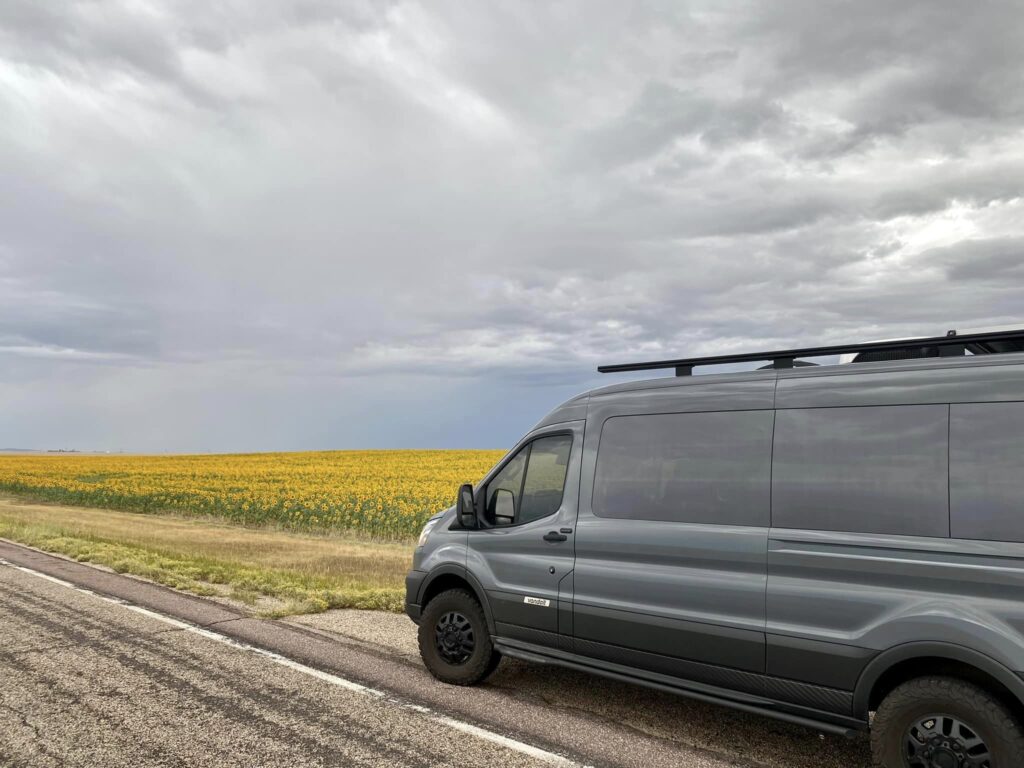 After years of traveling this way, we've learned to expect the challenges, and they are many.
Busy work days can mean angrily chasing cell signals or hours spent in a random parking lot. (Next upgrade: Satellite WiFi) A rainy night might mean Charcuterie for dinner and games instead of campfires and hikes.
Four of us, plus a dog, are a lot messier than that photogenic van life on social media. And sure, getting into our bunks calls for a whole other kind of flexibility. Maybe it's time for more yoga.
But limiting our plans, minimizing our load and keeping more options open have allowed us to maximize the places we go and the hours we spend doing it. This summer, that added up to 32 states and over 10,000 miles without plans or reservations. We spent most nights in unique places and at least one rest stop for good flexibility.
So yeah. Flexibility. Less is more. All that. It's why we chose our van, and it's the approach that made our most memorable trip yet possible.
Maybe we'll see you out there. Don't worry about where or when. We're pretty flexible.