In the world of cycling, where determination, resilience, and dedication are must-haves for success, Andy Brown–a member of the Vandoit staff and Racing Team–stands out as a true inspiration. Beginning his cycling career at age 39, Andy grew leaps and bounds beyond expectations for starting so late in the game. Recently, at age 75, Andy has been up to a lot! Let's dive into Andy's story, including his recent achievements, challenges, and the foundational support system that keeps him pedaling on!
Preparing for the Race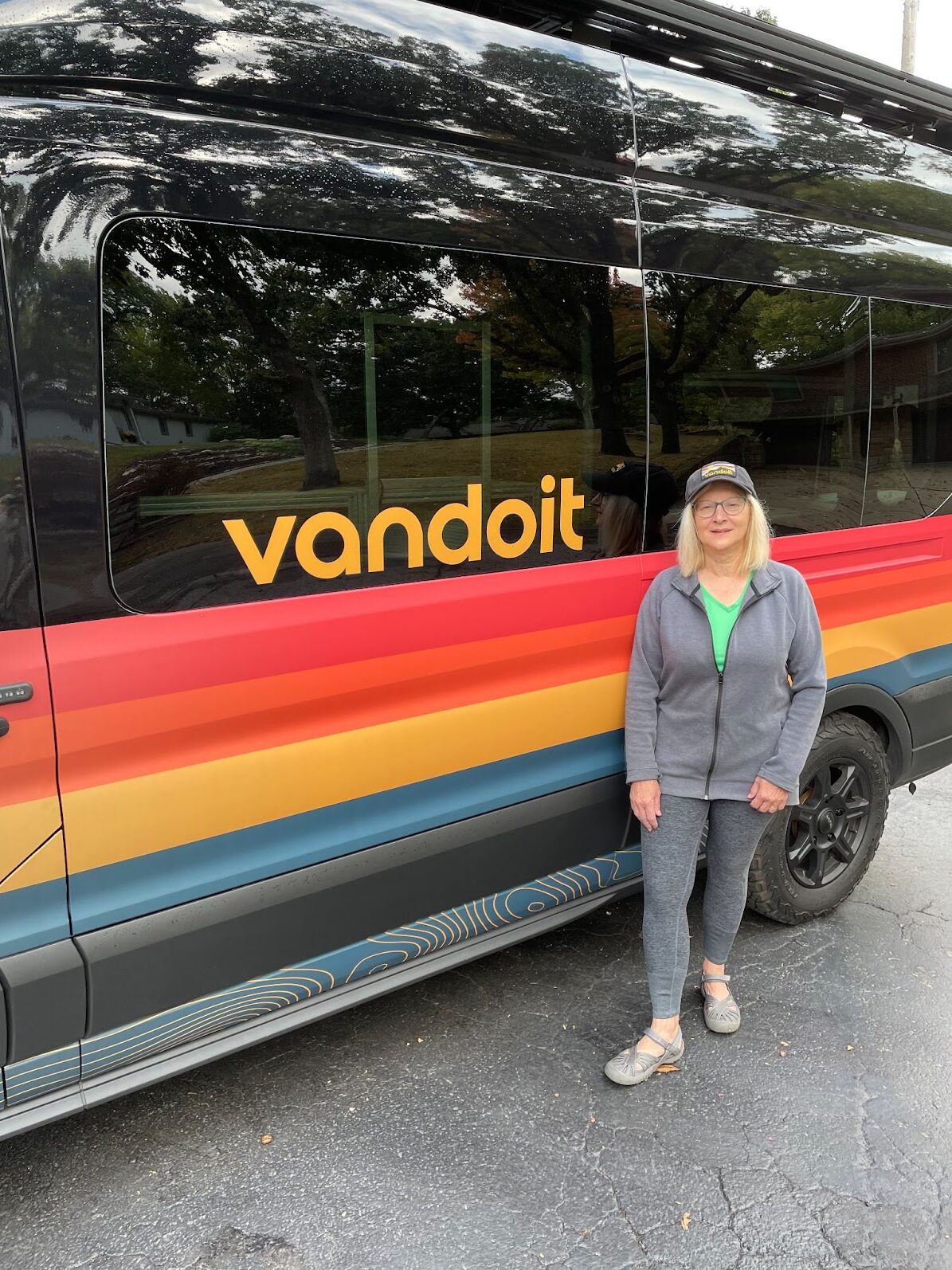 For Andy, preparing for the Senior Games was a combination of factors. One of the easier aspects was having well-established systems in place from years of dedicated training. He also credits his wife, Deb, as a tremendous organizer and a vital part of his support system, helping him stay on track and focused.
Andy's path to success is also credited to high-intensity training or HIT. Riding a whopping 7,500 miles each year (which is low for most competitive cyclists), he pushes the limits on a more regular basis not focusing on simply putting in the miles. His training program served as the foundation upon which he would build his impressive performance at the Senior Games and The USA Cycling Masters Championships in Augusta, GA.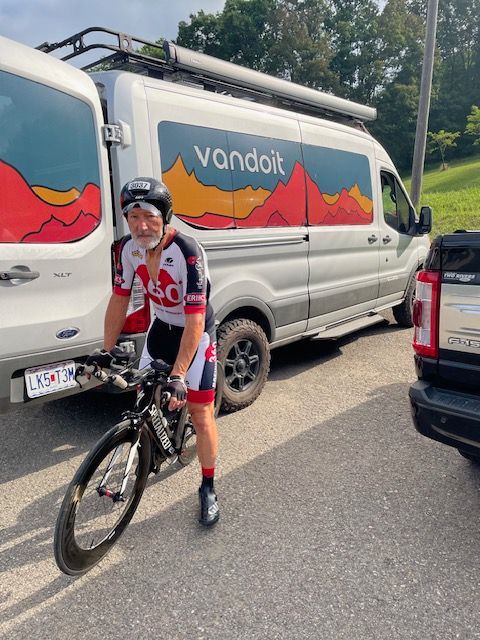 The Vandoit Van Provision
Having a Vandoit van on any trip provides comfort and a true glamping experience. Andy Brown is one of the many that live out what van life is all about through his races. Vandoit vans are the ultimate race support vehicle as they can include a queen size bed to recover from races and training sessions, storage for multiple bikes, have hot water to shower after a long day, and so much more! When traveling in a campervan, Andy was put ahead of his competitors because of his mobile headquarters. No need for hotel reservations or rental cars!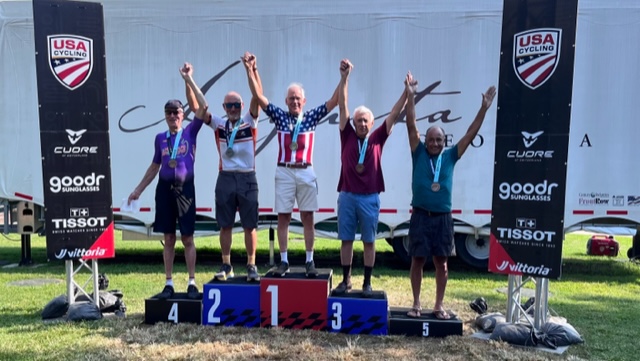 The Toughest Challenges
The time trials at the Senior Games in Pittsburgh were short but demanding. In both time trials Andy placed third with a time gap between him and his competitors of 14 seconds and 11 seconds for the 10k and 5k, respectively.
The road race in Augusta at the USA Cycling Masters Championships was demanding, with multiple hills and no flats. During the road race, Andy made a tactical decision to not join a break and underestimated the distance to the finish line, finishing 6th. The criterium (crit) race in downtown Augusta was a high-speed test of mental and physical agility, demanding constant awareness of position in a pack of 40 racers. This was the same event and the same course as 2018, when Andy had a massive finish line crash–fracturing 4 ribs, a hip, puncturing a lung, causing muscle damage and concussion. This resulted in a 4 day stay at the University Hospital. Andy's wife had to fly in, rent a car and drive the two home.
Soon after training resumed, problems arose. The titanium screws were bending and the hip re-fractured necessitating a hip replacement. But hey, you can never have too much determination to get back to your craft, right?
The results this time were improved: no crash and a second place finish. This time his wife Deb was there to make sure he had a ride home.
Back on The Podium
Andy Brown's journey from a hip replacement to podium finishes is a testament to the power of determination, hard work, and a strong support system. His story serves as an inspiration not only to fellow cyclists but to anyone facing major challenges. Andy's resilience and unwavering commitment to his passion remind us that with the right mindset and support, we can conquer anything we set our mind to. As he continues to push the boundaries of his own achievements, we can only look forward to more incredible performances from this unstoppable cyclist.