Price Range From $114,900 - 200,000+
In 2022, Ford approached Vandoit with a tall order: build out the new Transit Trail–the ultimate two-person campervan. Up to this time, Vandoit had built only on the Ford Transit passenger chassis. While designing a cargo upfit, the Vandoit engineering team focused on items that enhance one- or two-person travel, since rear passenger safety is no longer a focus. The team was inspired by requests van owners have made over the years and included many of these as new features and finishes in the creation of the MOOV. These features include a drawbridge-style bed that allows side-to-side sleeping and front-to-rear storage and walking access, an indoor shower, increased water capacity, dimmable zoned RGB lighting, and expanded power options for everything from weekend trips to off-grid living. Through many revisions and ideas on what we needed to add to our own portfolio (just like Ford had with the Transit Trail) we brought the MOOV—a Class B vehicle in the NADA book—to life!
Transit Cargo or Transit Trail
Long (Standard) or Extended Length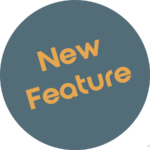 The drawbridge bed consists of two platforms affixed to either side of the van. Gas struts provide controlled descent so platforms fold down and create one full size bed platform. Sleeping side-to-side saves space within the main living area of your van, opens up front-to-back walking and storage space in the van, and makes using the all-new Indoor Shower easy and convenient.
The queen size hydraulic bed raises and lowers using four hydraulic actuators powered by an electric motor. Adjust the height to create more sleeping space above or cargo space below while keeping the van's interior configured just the way you like it. Fold back a 12 inch leaf on the front of the bed to expand your living space.
The murphy-style bed system allows for platforms to be set to any height, bunked, removed, or folded away. They attach to one side of the van with a simple mount. Suspend and level the bed platforms using ratchet straps to sleep multiple people, or fold them out of the way to create ample cargo space.  This bed style is ideal for those who want to camp on the weekend and haul work gear during the week.
Choose Your Electrical System
Whether you are a road tripper, a weekender, or running an office off-grid for multiple days, we have a lithium powered electrical system to suit your needs. We have moved beyond the AGM systems of the past and into the future with all-encompassing Navico lithium power systems. 
Stage 1 Electrical Package
Our Stage 1 electrical system is a great fit if you have simpler power needs. With 200-300 amp hours of battery storage and a 1500 watt inverter, this is a great option for the minimalist traveler. If you plan to just stay somewhere for a night or two, or primarily stay at campgrounds, this is a good fit. You can power your fridge, vent fan, and furnace for a full night without worry.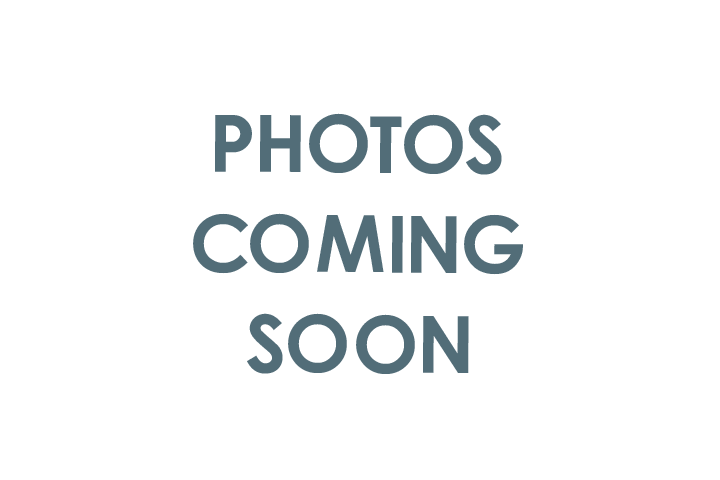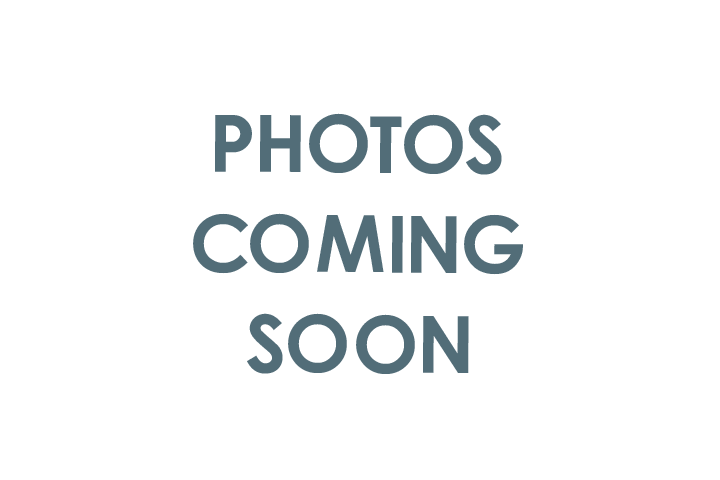 Stage 2 Electrical Package
Stage 2 gives you the ability to stay off grid longer, or run your air conditioner off grid for a full night. With 460 amp hours of battery storage and a 2000 watt inverter, Stage 2 gives you more confidence in using higher-drawing devices. This package gives you more capability to power things like your water heater, microwave, air fryer, hair dryer, or induction cook top. 
Stage 3 Electrical Package
The MOOV brings to life our all new Stage 3 Electrical package, powered by the CZone networking system. With 920-1380 amp hours of battery capacity, running out of power is never a worry. With the CZone control system you can use custom preset lighting zones, closely monitor usage of specific components, and tailor your comfort and electrical needs on the fly.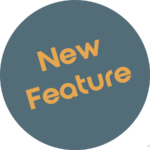 This water system stores 22 gallons of water, contains a built-in electric hot water tank with a hot/cold water mixer, and provides two quick-disconnect locations in the van. It is removable to provide extra storage space or for winterization. Travel for days off-grid without thinking twice about your water supply.
Portable Water System with 6 Gallon Jerry Can
Position this water system in various places throughout the van and plug into a wall outlet for power. The water source is a 6 gallon jerry can that is easy to refill. On-demand hot water ties directly into the system and can be turned on and off via a remote. A 15 ft coil hose and a spray nozzle are included. Hooking up to a Kitchen Pod or Sink Module is simple. The water system can be removed from the van altogether for winterization or to free up cargo space.
Introducing our 3-stage suspension upgrades to elevate your off-road experience and instill confidence in every adventure. With a range of options tailored to suit your individual needs, you'll be equipped to explore any terrain with ease and precision. 
Stage 1: Offers a seamless transition from city streets to trailheads, providing increased ground clearance and added load support for those occasional off-road excursions. 
Stage 2: Designed for the avid adventure seeker, this stage is focused on improved ride comfort and performance in diverse environments.
Stage 3: For those extended trips off-road, this upgrade delivers uncompromising support and reliability, granting you the confidence to tackle rougher terrains longer.
*Quigley QLift upgrade is available via a third party vendor. This upgrade does not negatively impact the Vandoit warranty.
All materials in your upfit are marine grade. Vandoit does not use wood because of its vulnerability to absorb moisture and odor, and it's liable to warp, break, separate, or squeak over time and miles. Instead, we use materials like aluminum extrusion, composite material, and vinyl flooring that are easy to clean and won't crack or discolor.  Travel in confidence knowing your upfit will withstand even the toughest of adventures.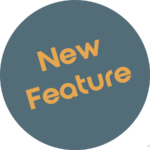 Aluminum Composite Material Panels
Because the MOOV is built on a cargo chassis, the Vandoit upfit includes all of the paneling, trim, and finishes needed to build out the interior. We chose ACM—Aluminum Composite Material—for these panels and bonded it with insulation before it is installed to help with temperature regulation in the van. ACM comes in a variety of colors and patterns so you can create an inviting, personalized interior that mimics the look of wood, stone, and other textures. 
If you've had an outdoor shower in the snow or other elements, you know it's the fastest shower of your life. Now you can shower inside your van with luxurious warm water. The French drain design of the shower floor channels the water quickly away into a gray water tank underneath your van. The drain holes also double as a mounting system for your bikes or any other gear you have. Remove the shower flooring for easy clean out of drains. Vandoit recommends pairing the Indoor Shower with the 22 Gallon Water System.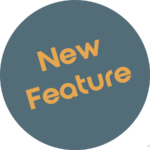 Aluminess Touring Roof Rack
Our partnership with Aluminess led to a roof rack that is ideal for installing Baja Designs roof lights, although standard Vandoit light bars are compatible as well. Go ahead and mount bulky items such as kayaks, surfboards, or luggage, so you can keep your van interior open and spacious. This rack has raised side rails to keep all of your precious cargo safe.
This roof rack is made from aluminum T-Track, which makes mounting an awning, paddle boards, storage boxes, snowboard, skis, surfboards, or even a roof-top cargo carrier incredibly easy. Add a Vandoit Roof Rack Platform for stargazing, photography, and ease of access to roof mounted gear and solar panels. Just like every piece of track inside your van, the roof has modular capabilities to keep up with your adventures.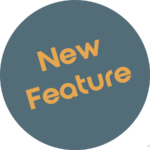 Baja Designs creates high quality lights to help you navigate off road obstacles and get you to camp safely. This upgraded lighting package provides you with a blend of beam patterns that beat low light conditions such as snow, rain, dust or fog. These lights are perfect for those who enjoy going off the beaten path to explore rugged terrain. 
These light bars can be mounted on all four sides of the van. With enough lumens to light up your campsite and the trail beyond, these light bars have you covered on all four sides. These bars can be angled 180° to shine light on your bike to make repairs, your midnight s'mores, or to watch your dogs run and get some energy out before crawling into bed.
Driver And Passenger Swivel
Driver And Passenger Swivel​
Space is a premium in any campervan, and the swivel seat feature can help optimize every square inch. When the seats are swiveled, it creates a more open layout, making it easier to move around inside the van–a key advantage for meal prep or when dressing and packing for a hike. Turn driving space into living space with the turn of a seat.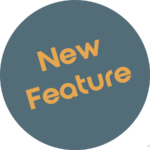 The overhead storage shelves in this model are affixed into the skeleton of the van by the ceiling. This keeps your things easy to access when you need them and out of the way when you don't. Choose from a variety of bungee colors to match your vibe and keep your items secure. Spring-loaded doors also available.
Galley and Storage Modules
Pick the modules you like best to keep all your belongings neatly organized and safely stored while also creating the ideal kitchen setup. Move these marine grade modules to multiple locations in the van to create a variety of setups that match your needs. Mix and match drawers with cubbies every weekend depending on what you need to store and how many are traveling with you. They are simple to take out when not needed to free up floor space, and they're sure to last the test of time and grime!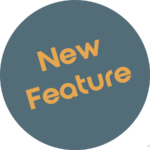 We offer a pair of aftermarket windows, a feature often requested by Vandoit owners. This includes a sliding mesh screen and thermal shade for keeping out unwanted debris and maintaining privacy. These windows can increase airflow and circulation throughout the van as you're cooking or on a hot day. Because the MOOV package is built on a cargo, you will gain side to side space in place of rear side windows.
Contact a Guru Today for Spring 2024 Delivery
Coming soon on a passenger chassis