VanDOit's Top 10 Holiday Gear Guide
Van-lifers are a crowd that really know their gear. Whether you're a weekend warrior or a full-time, multi-year, digital nomad, being out on the open road, enjoying the fun and freedom your VanDOit or other rig affords, you and your co-pilots need the best gear for the adventure ahead. To that end, we spent the last year testing and playing with all the latest and greatest – to make your holiday shopping just a little bit better, easier, and more rewarding. Check out our VanDOit Vanlife Holiday Gear Gift Guide for yourself, friends and family before it's too late!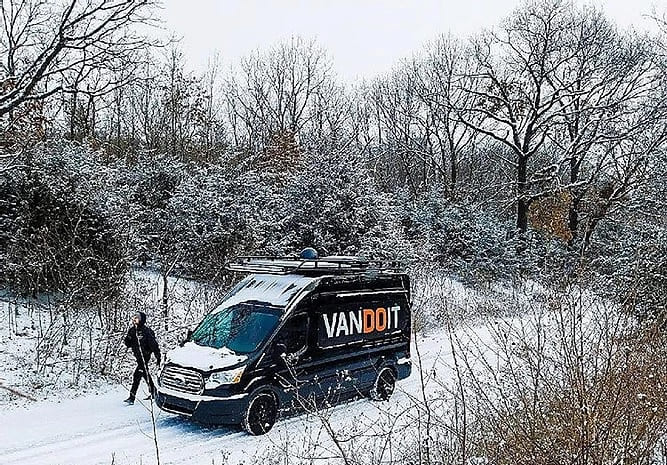 These innocent little packing solutions have been a godsend for so many serious travelers around the globe and are a game changer for staying organized in your van. The latest version from travel luggage experts Eagle Creek are designed specifically so muddy shoes, wet swim suits, sweaty cycling kits and other laundry and essentials stay as contained and as fresh as possible. Simply get one color for him and one for her, and you'll thank yourself all year long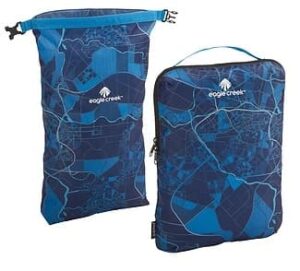 2. Adventure Medical Kits Mountain Explorer
Your van first aid kit is one of your most important purchases, and it pays to invest in a professional level kit like the Mountain Explorer Medical Kit from AMK. Eventually you may want to create parts of your own kit, but this is an amazing starting place and gives you EMT-grade tools and the trusted Comprehensive Guide to Wilderness & Travel Medicine by Eric A. Weiss, M.D. From blisters to dog bites, burns, internal distress and more, you'll be a more confident and prepared traveler with this first aid kit on board.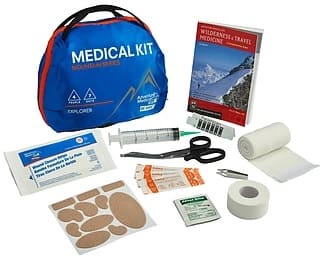 If you haven't already invested in a Dometic fridge/freezer unit for your van, definitely consider for a holiday spend. It reduces your dependency on ice, reduces food waste associated with coolers, and is just cleaner and easier to regulate for cold drinks and food. Specifically designed to fit all kinds of vehicles, the Dometic CFX Series is a range of compact portable electric coolers to keep food and drinks chilled or even frozen while out on a 4×4 trail, tailgating or off the grid. The CFX50W is the most popular unit in the range, with room for up to 72 cans (1.62 cubic feet / 46 liters). The CFX line runs off the 12V power from your VanDOit's accessory port in addition to 110V power. Every CFX is capable of reaching -7 F and extremely efficient due to the Dometic-manufactured compressor; which is designed with exclusive VMSO Mk2 technology (Variable Motor Speed Optimization) to create maximum cooling power while using the least amount of energy needed. (Shop.dometic.com or buy directly through VanDOit)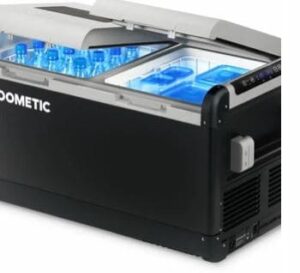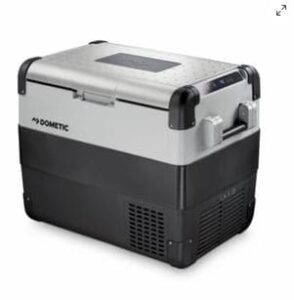 For those of you cooking outside the van, you'll obviously want to add a good two-burner stove to your repertoire. And while you've got options, one thing that caught our eye this fall is the new Primus Tupike. Its stainless steel body and oak laths give the lid a rigid and robust feel while also protecting the stove from wear and tear. When open, the lid and fold-out windscreens ensure steady cooking, even in windy conditions. The Tupike also has a non-stick aluminum griddle plate for even heat distribution and a removable drip tray for easy cleaning.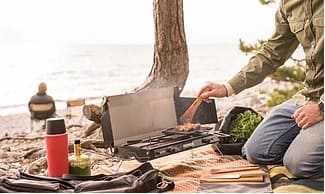 5. Kaenon Summit Division Sunglasses
You don't need me to tell you how important and valuable a high-quality pair of shades is for long hours behind the wheel. Some may even say it's their most important piece of gear for driving. The new Kaenon Clark's will also be your most important tool for hitting the town, for climbing, long boarding, and long walks on the beach. Featuring a mid-century mod classic look with a performance twist, the Clarke is ultra versatile with a sweet hand-painted frame and SR-91 Polarized lens. You'll swear off cheapos forever.
For your co-pilot…add to the wish list a pair of Rex Specs dog goggles! Fully adjustable straps ensure a secure fit and the spherical single lens is comfortable with unobstructed vision for Fido, protecting his eyes from debris and harmful rays.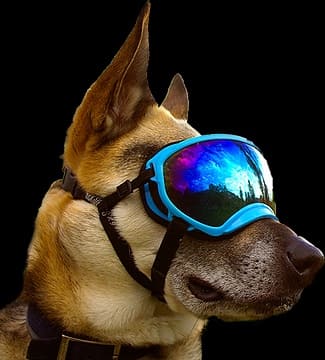 We've tried them all, and while every brand makes some damn fine vittles, we recently discovered this little gem from across the pond. Just launching in February 2017, Firepot is now known for making some of the most delicious meals in the industry, having won awards including Silver in the Taste of the West (judged against restaurant food), with ingredients sourced as locally as possible and always conscientiously — no palm oil, artificial preservatives or additives. Check out the vegan Chile Non Carne, Spicy Black Beans, Porcini Mushroom Risotto (vegan, gluten-free, lactose-free), Orzo Pasta Bolognese (lactose-free), Beef Stew with Pearl Barley (lactose-free), Spicy Pork Noodles, Chilli con Carne (gluten-free, lactose-free), Dal and Rice with Spinach (vegan, gluten-free, lactose-free), or Posh Pork and Beans (gluten-free, lactose-free). In addition to fueling your van life, Firepot can be found on the fastest female rowed crossing of the Atlantic by Kiko Matthews; the fastest round-the-world cycle by Mark Beaumont; the first ascent of the most remote mountain in the world, Spectre, by British climber Leo Houlding; and the attempted solo unsupported ski crossing of the Antarctic by polar explorer Ben Saunders, among others.

We always keep at least one yoga mat in our van. Yes for doing Instagram-inspired sunset yoga on a beach, but also for when you need a little bit of extra padding on the floor, at a campground, for the dog, etc. These lightweight travel mats are ideal for commuting and air travel as well. The polyurethane top layer absorbs moisture during those sweaty desert sun salutations in J Tree.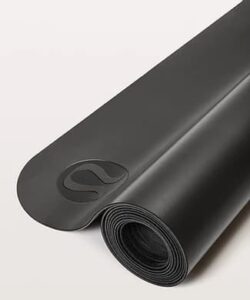 The Scrubba is the world's smallest washing machine and the ultimate travel and camping essential. This convenient little dry-bag type device allows you to travel lighter and save money, time and water. The Scrubba Wash Bag is a modern take on the old fashioned washboard, is twice as effective as hand washing, more hygienic than hotel sink, and works anywhere. Just mix your dirties in with some water and soap, rinse, hang dry, and enjoy fresh skivvies.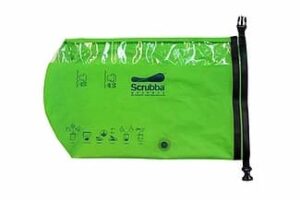 Having a sturdy pair of weatherproof shoes to toss on at your van's doorstep is essential. Something you can hike to the john in, build a fire, walk the dog, and easily kick off when you get back into your cozy home on wheels. The new LaCrosse Alpha Muddy is comfortable, dry, breathable, warm and durable — and will have you looking stylish before and after any adventure.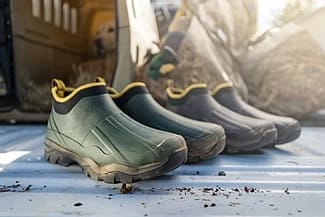 (All images are courtesy of the brands featured)
–Note about the Author:
VanDOit Ambassador Aaron H. Bible is an internationally acclaimed travel writer and outdoor industry journalist. Contact him for any gear related questions, to inquire about a new van, or to find out more about how he maximizes his VanDOit time on the road! Follow his adventures with his wife Jasmine and baby Lavender @team_bible_travels & @ahbible