VanDOit Ford Transit travels the Oregon Trail as part of the U.S. Capitol Christmas Tree Tour
VanDOit is proud to be a part of the 2018 U.S. Capitol Christmas Tree Tour in partnership with the Willamette National Forest, Choose Outdoors and Travel Oregon. The cross-country tour will follow the Oregon Trail to deliver the tree in Washington D.C., involving more than 25 communities along the way.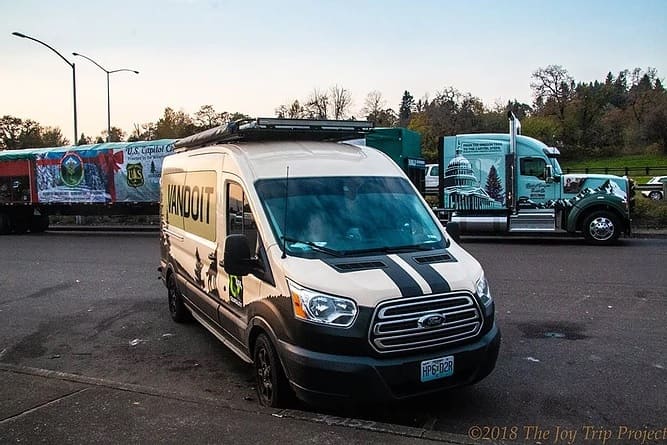 The tour announcement was timed to celebrate the Fiftieth Anniversary of the National Trails Systems Act, one of the inspirations for the 2018 theme "Find Your Trail." The tree will follow a more than 3,000-mile journey that commemorates the 175th anniversary of the Oregon Trail, following a reverse path of the trail.
A series of festive events and parades will be hosted by local communities at museums, main streets, city halls, state capitols, markets, retailers and high schools. Attendees will have the chance to sign banners on the sides of the truck carrying the tree, learn more about the Willamette National Forest and Oregon, purchase U.S. Capitol Christmas Tree merchandise and more.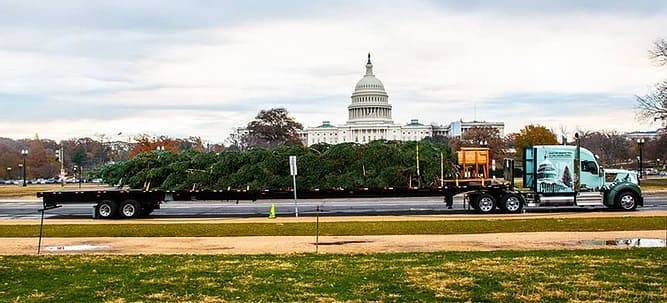 The U.S. Capitol Christmas Tree tradition began in 1964 according to Jodi Massey, director of sponsorship & communications for Choose Outdoors.
"The first few years, the trees on the West Lawn didn't hold up," Massey said. "In 1970, the National Forest Service was asked to provide a tree. Every year a different national forest is chosen to provide a tree to the Capitol. This is the first time a tree has been used from the Willamette Forest. This is also the first time a noble fir tree has been used. Next year's tree will come from New Mexico."
VanDOit has donated two Ford Transit adventure vans to serve as tour support vehicles carrying cargo, supplies and memorabilia.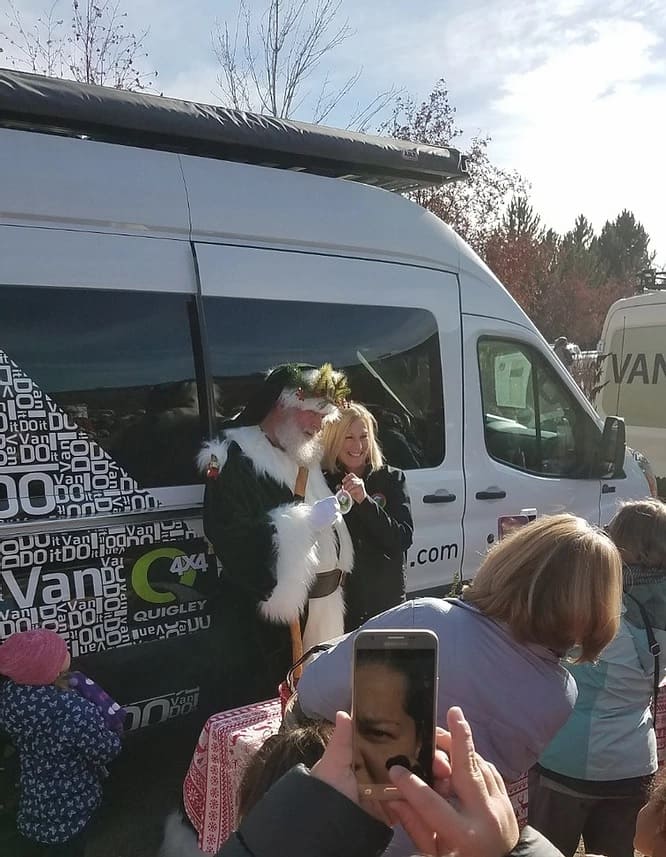 "We couldn't do it without VanDOit. Their support is going to allow us to make our historic cross-country journey in style and will be a big step up from previous years for our team," said Bruce Ward, founder and president of Choose Outdoors.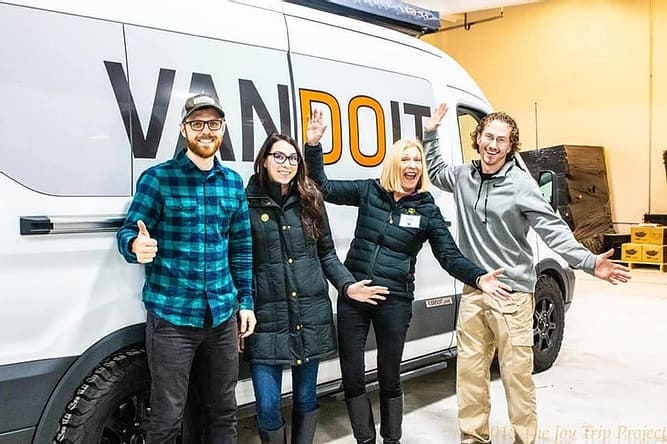 During the tour, the crew stopped by the VanDOit headquarters in Blue Springs, Missouri.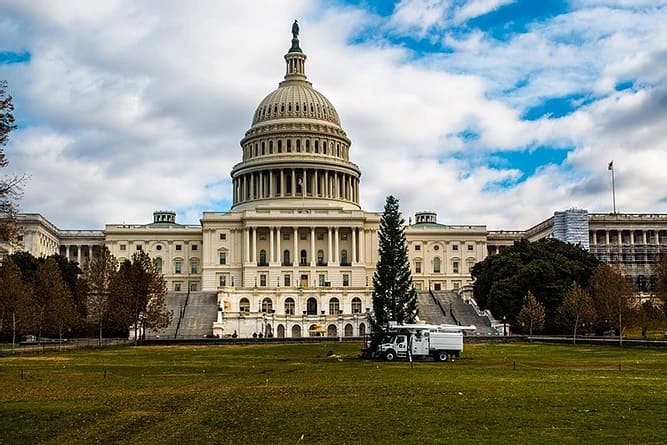 The U.S. Capitol Christmas Tree will arrive at the nation's Capitol on November 25.