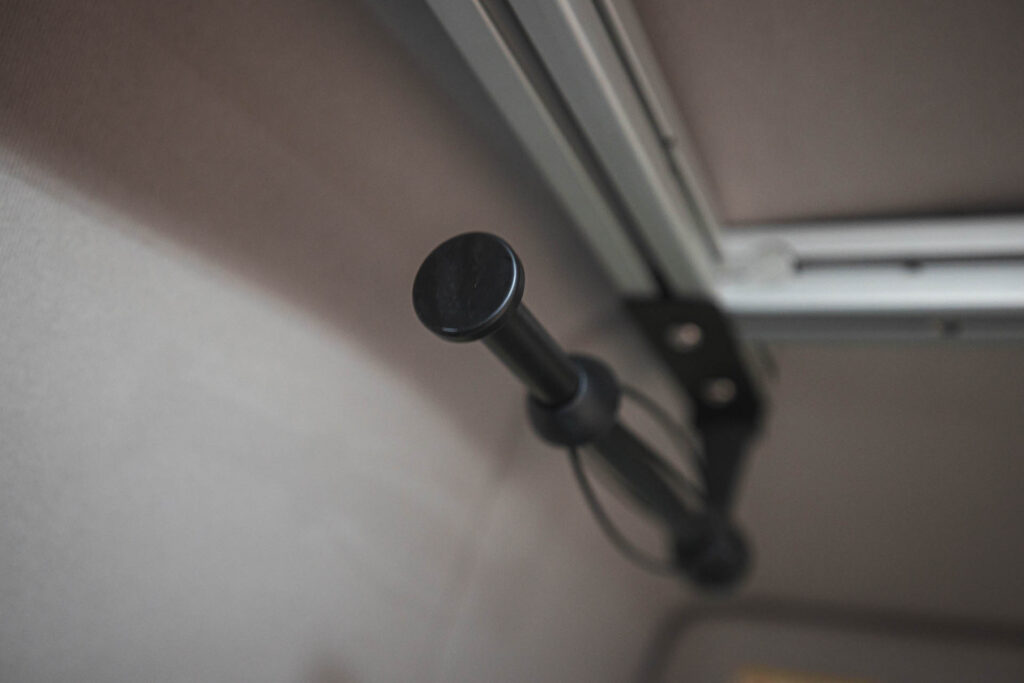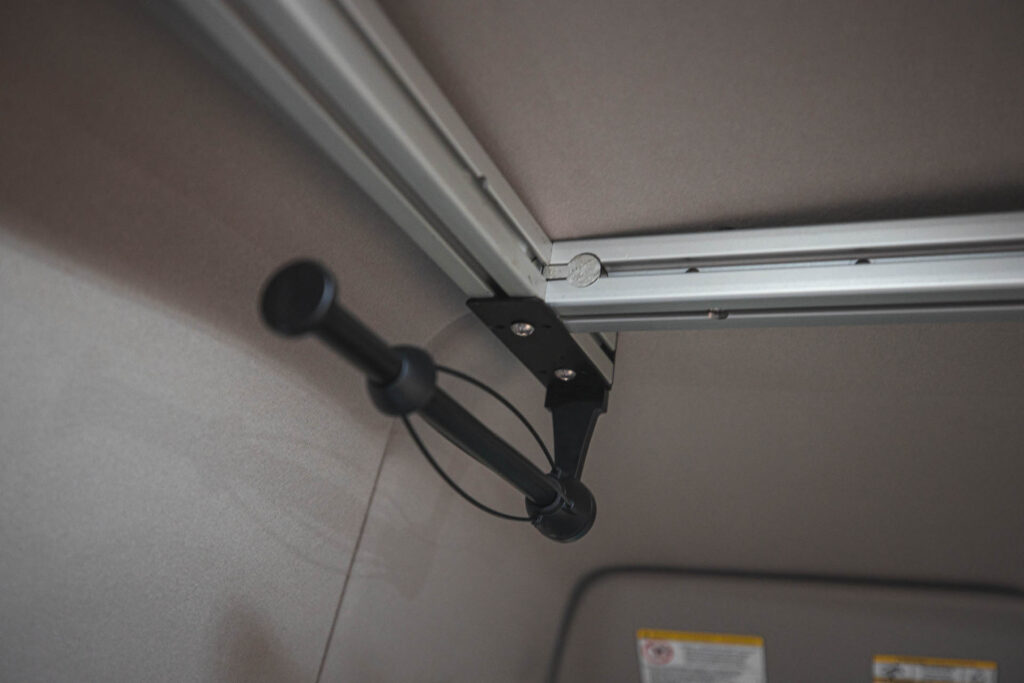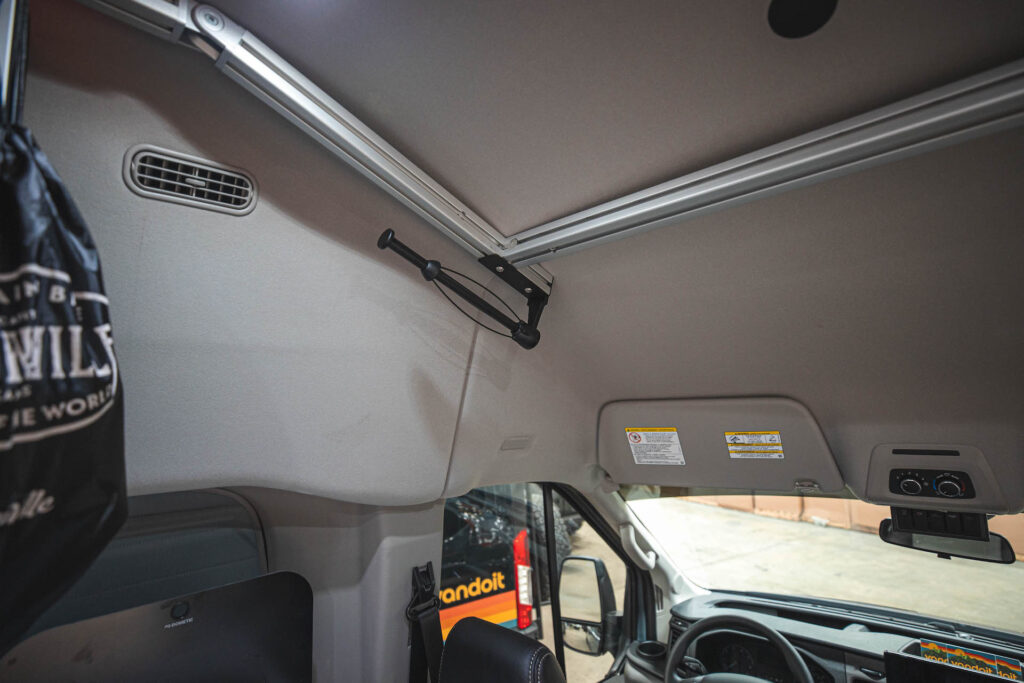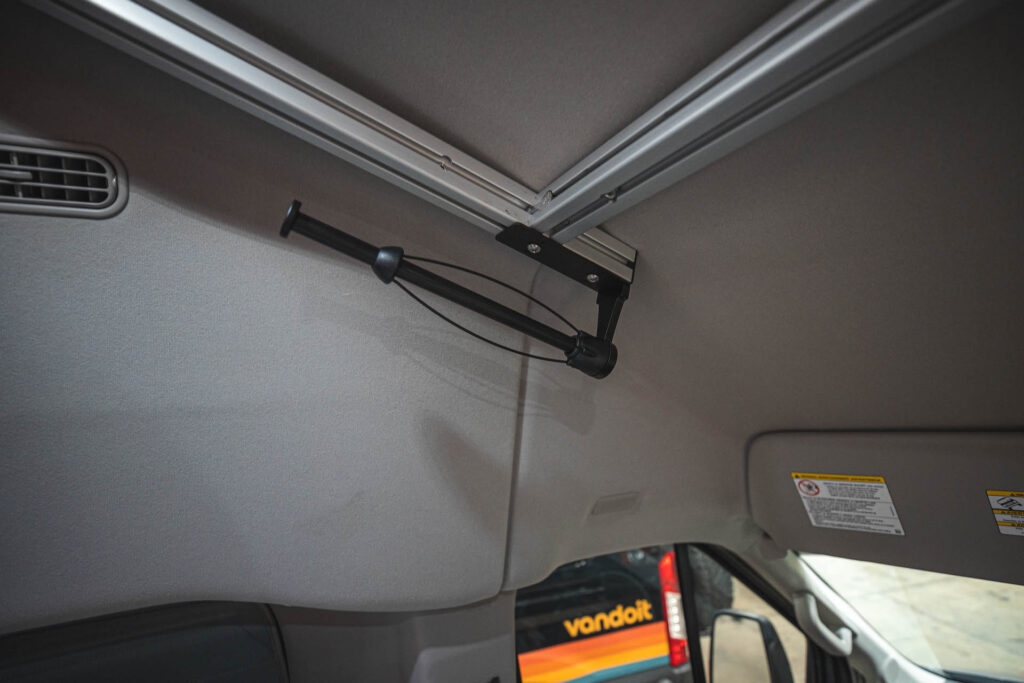 Ratcheting Paper Towel Holder
This paper towel holder's ratchet system and resistance mean the paper roll will not roll over at will, allowing you to enjoy the convenience of taking paper easily and freely. Made of made of high-quality 304 stainless steel material, which is waterproof, moisture-proof, and corrosion-resistant.
If ordered, bungees are used as a front cover on hanging cabinets, galley & storage modules, and ceiling cargo storage. We recommend matching your accent lights.
Select your preferred color:
Royal 
White
Imperial Red
Dark Green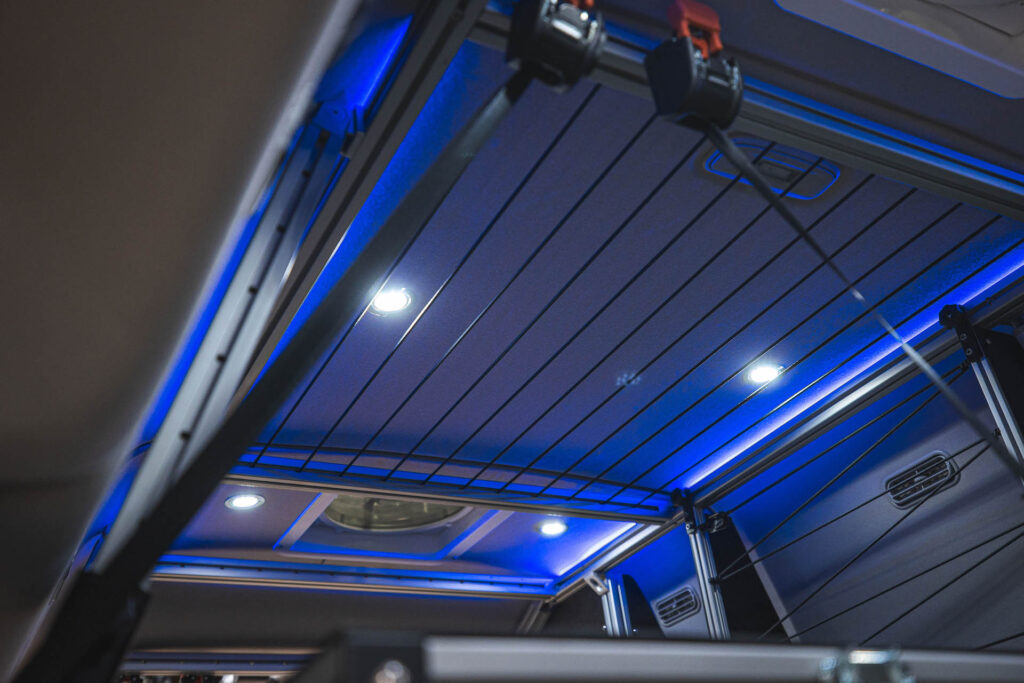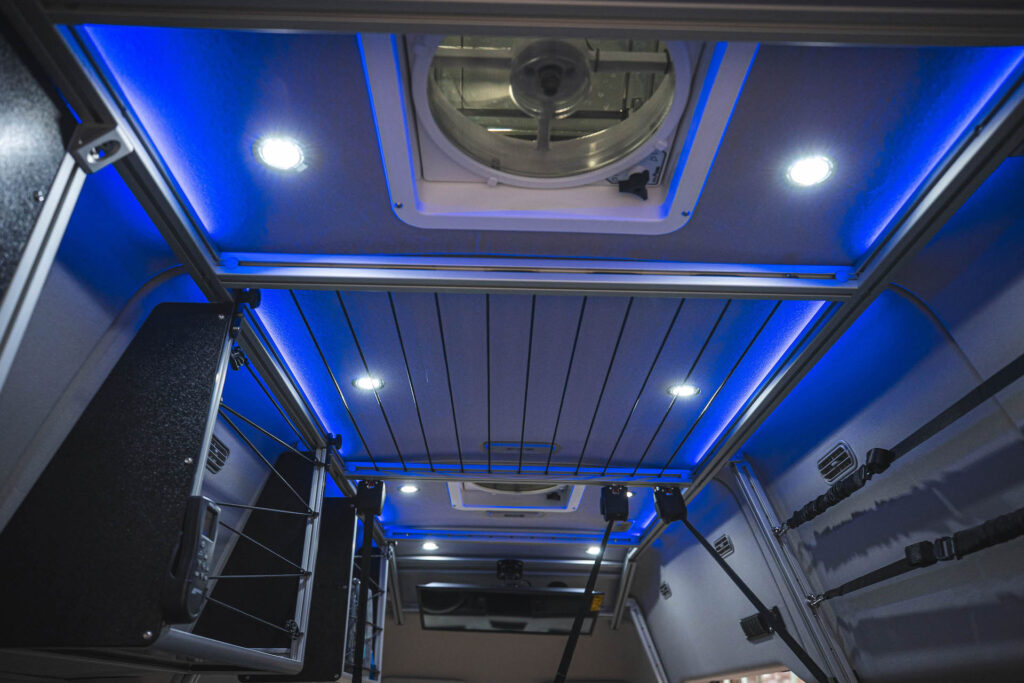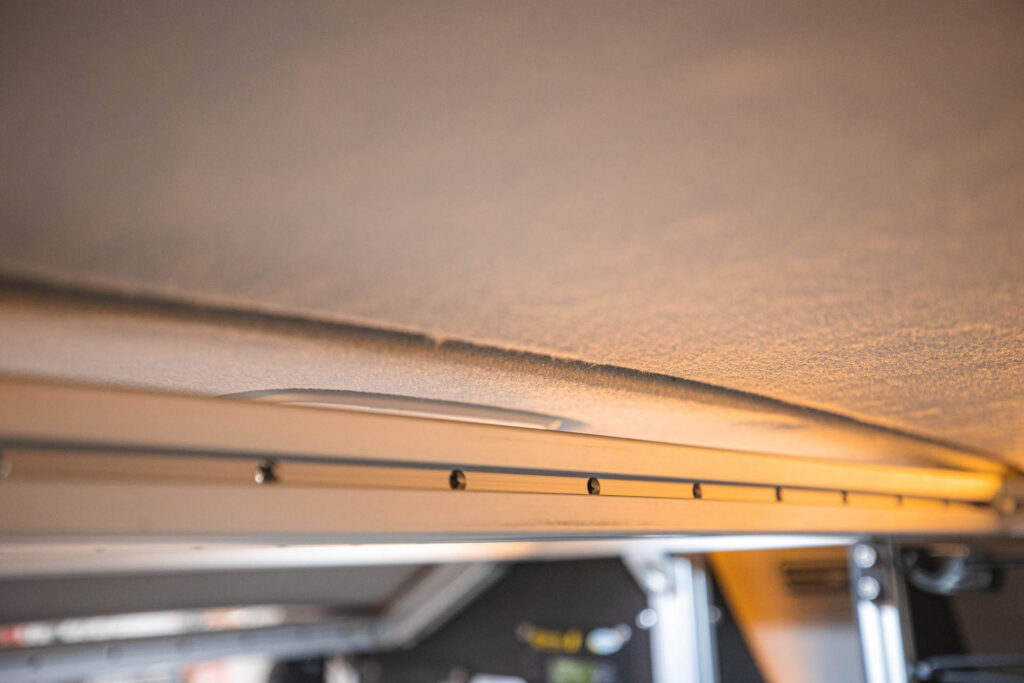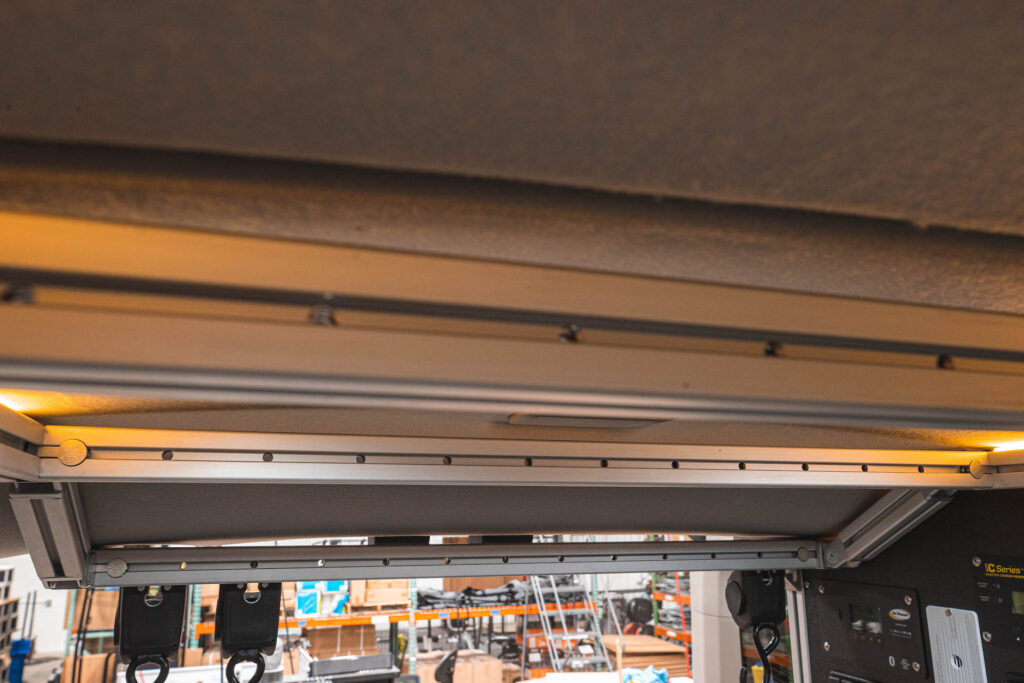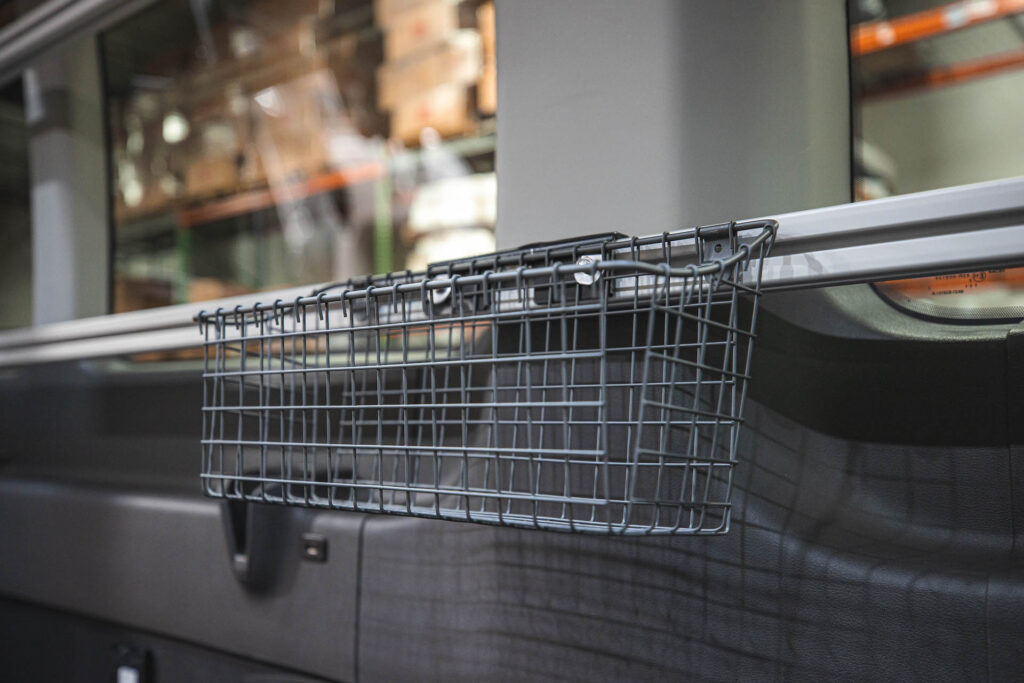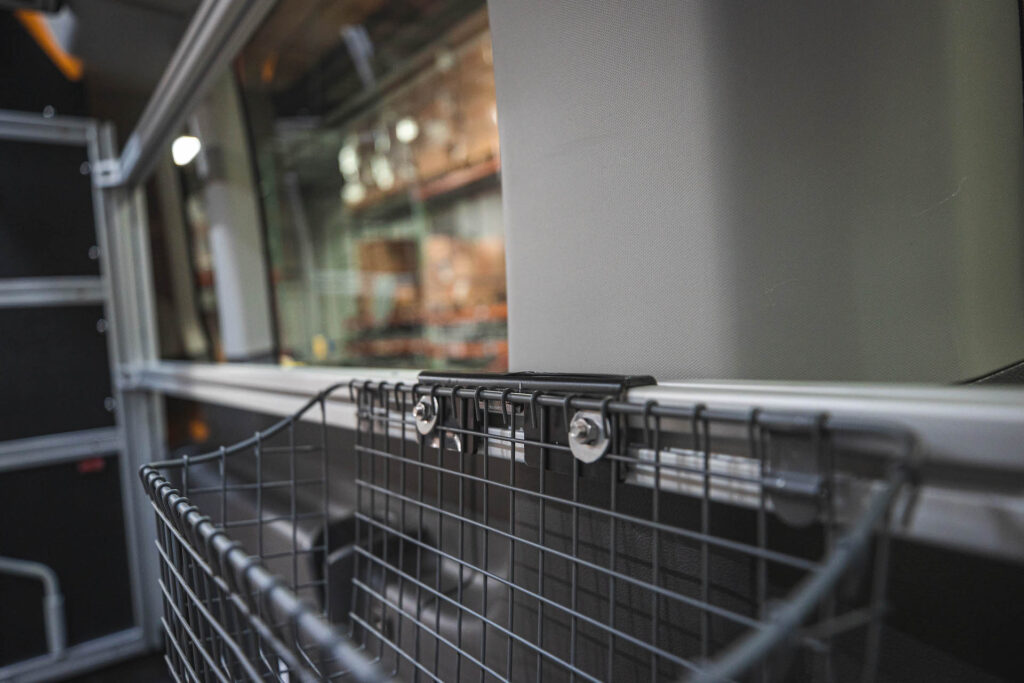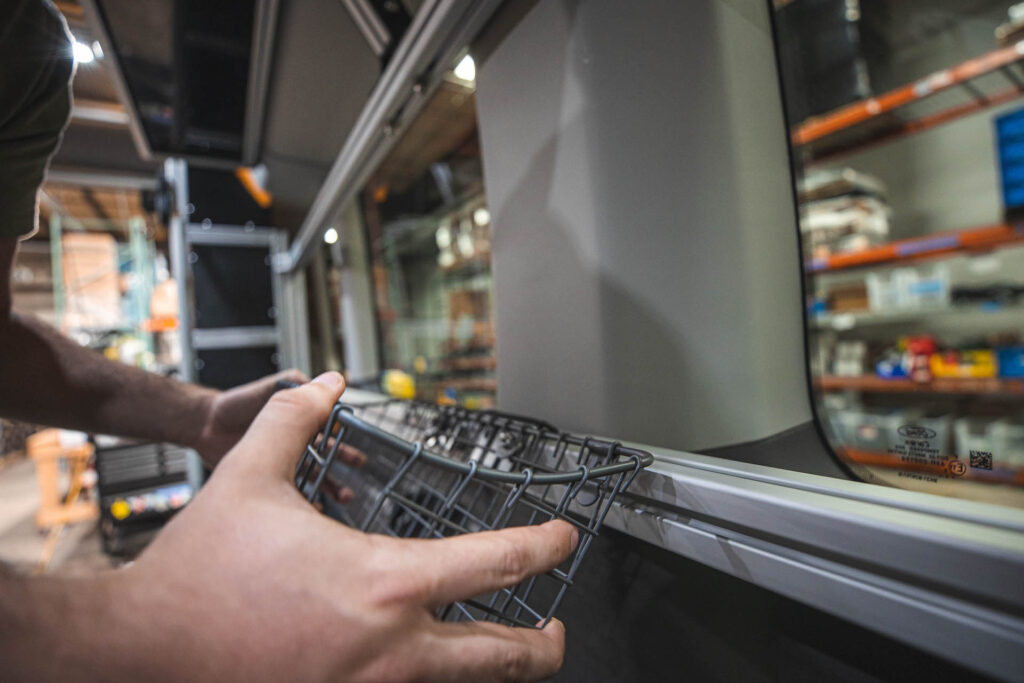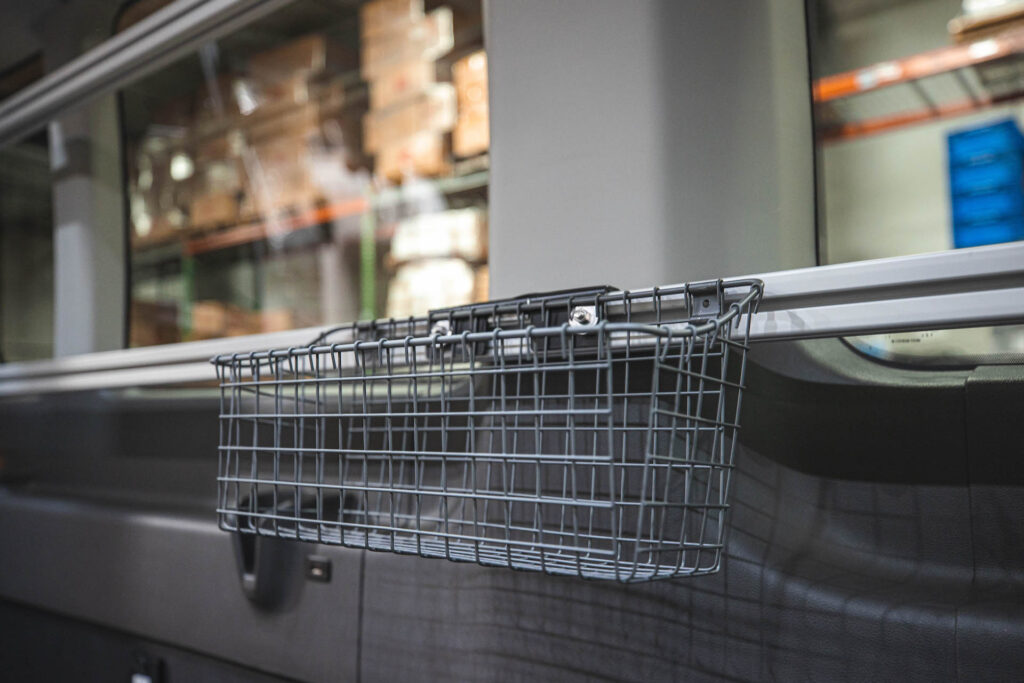 Durable wire basket attaches to extrusion for easy storage of toiletries, food, and other small items.
*Basket material may vary based on product availability
This canvas trash can is lightweight and even comes with extra storage pockets. Easily installs and removes from extrusion with a clip mount.
*Color and product may vary based on product availability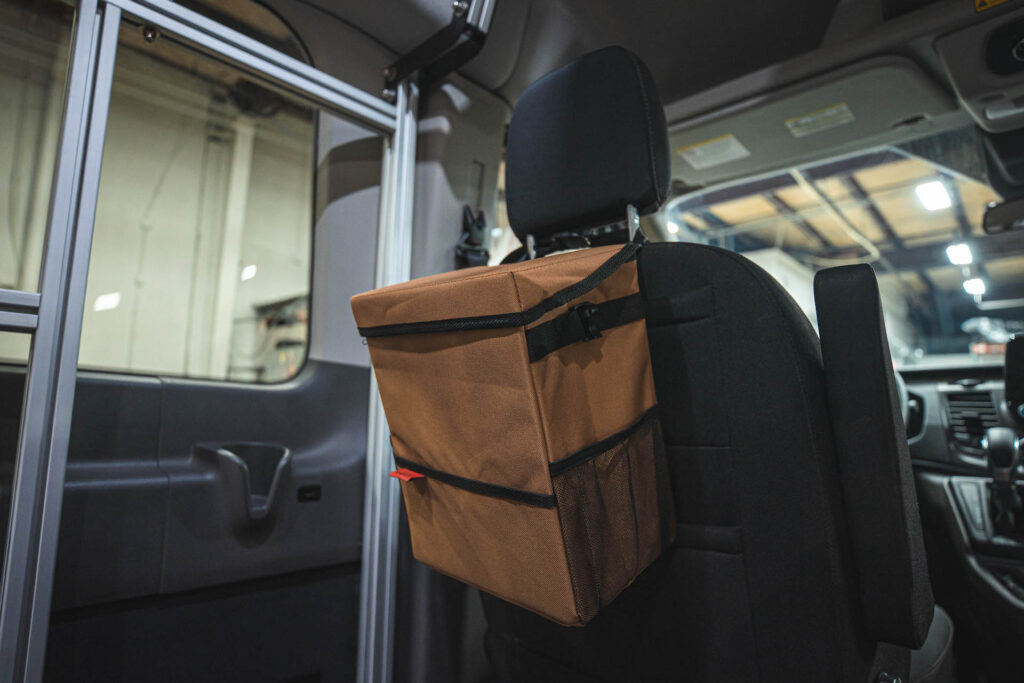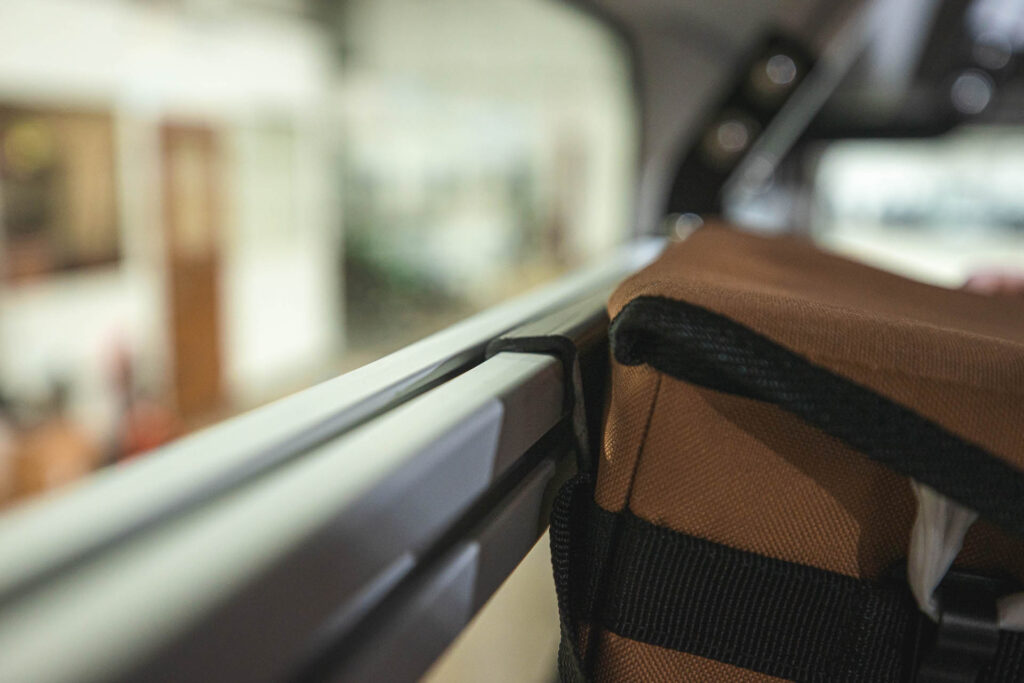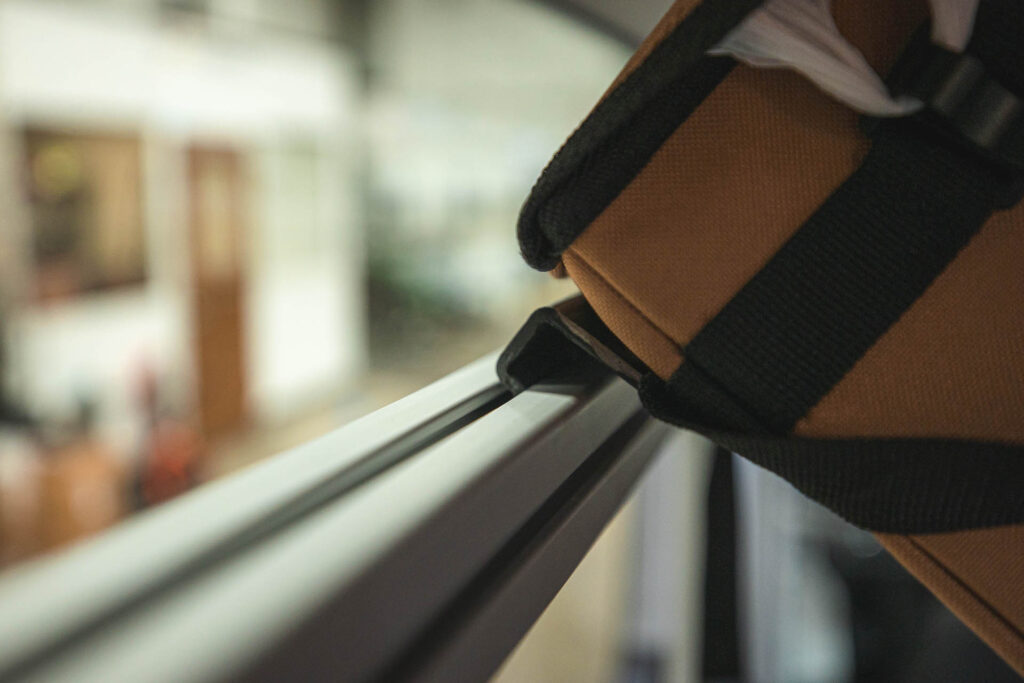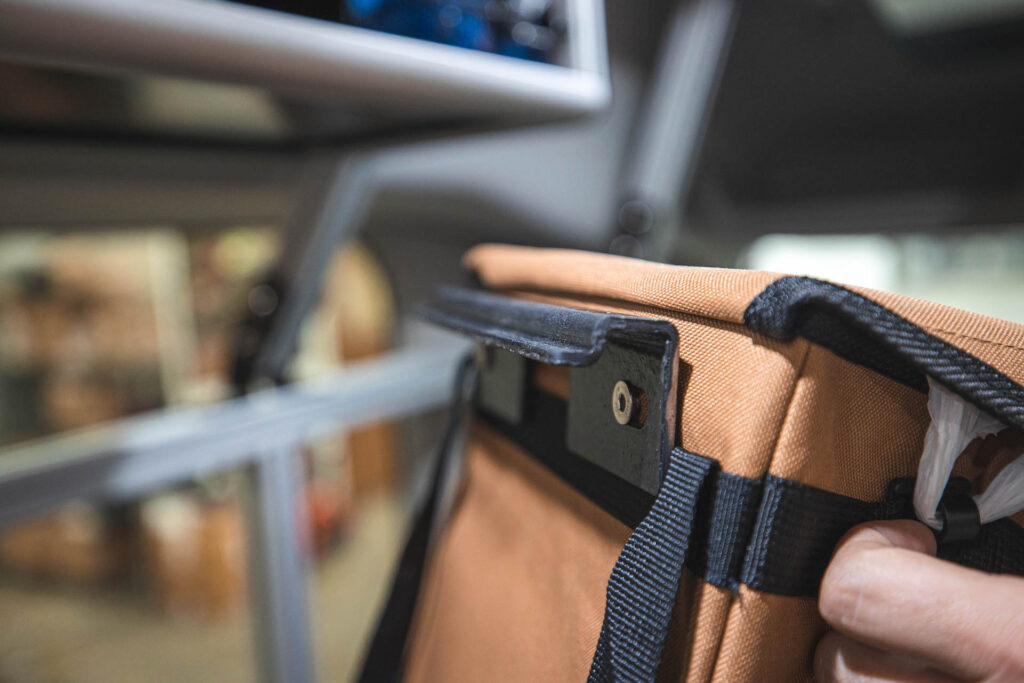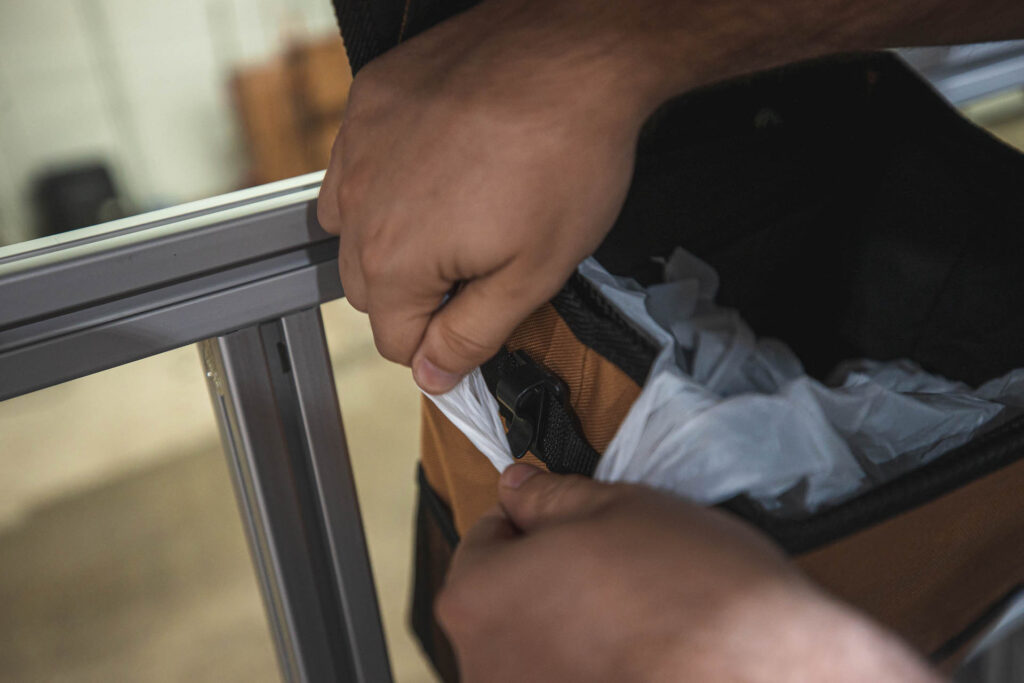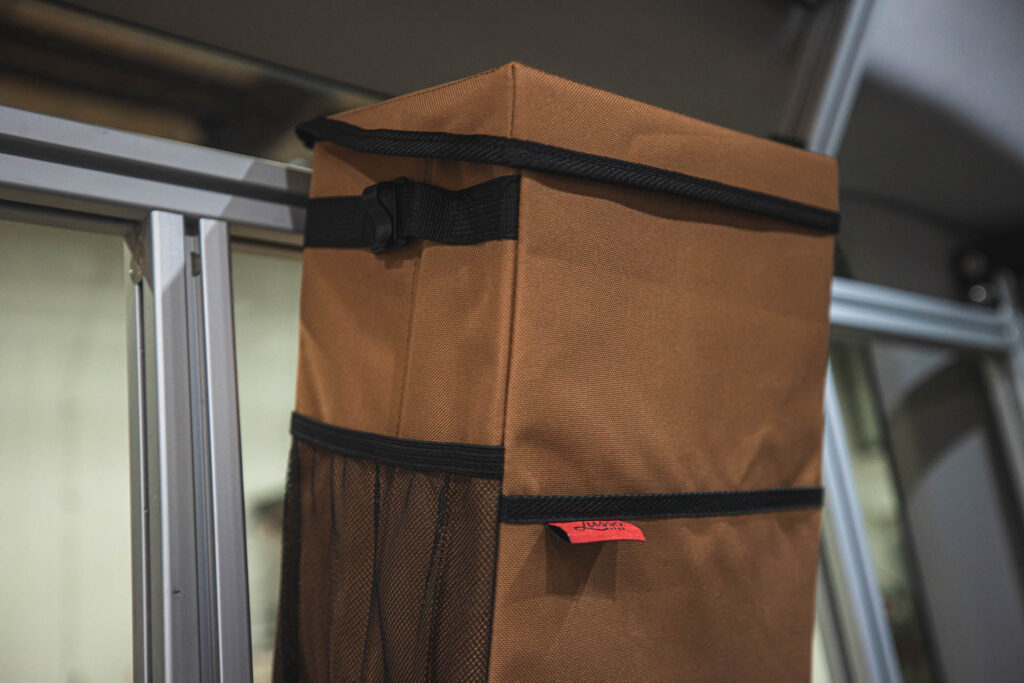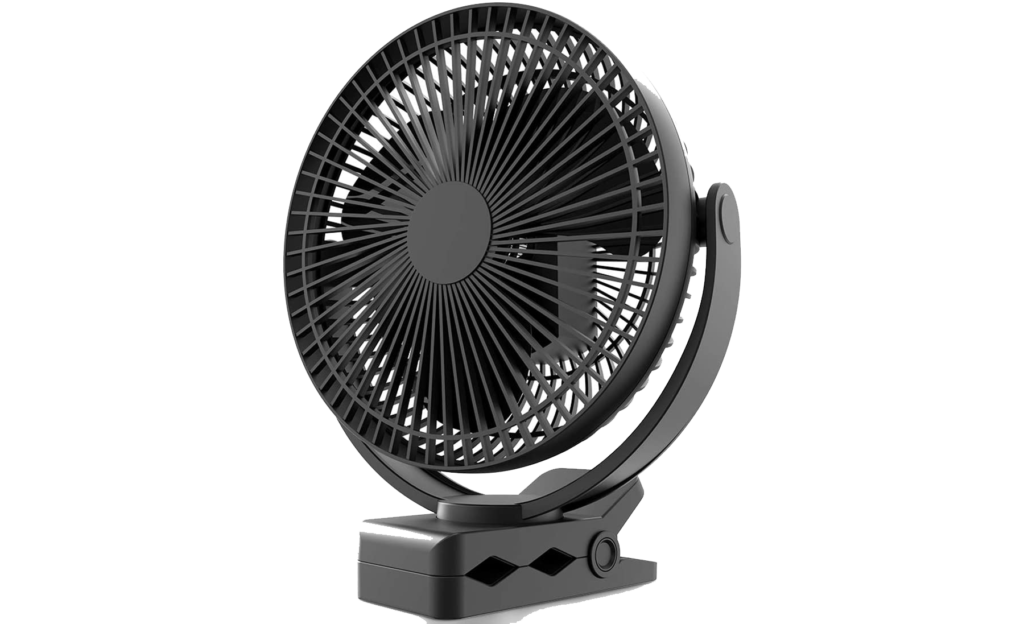 Battery Operated Clip-On Fan
This rechargeable fan comes along with a 10000 mAh battery that even can last up to 24 hours when fully charged. It is convenient to use the battery operated fan so you'll never have to fuss with wires or cords. It's strong, 3-inch clamp allows for attachment to a variety of places in the van. Perfect for creating ideal sleeping conditions!