Not a Newbie - I Married a Rolling Stone
As a quiet, sedate, very proper child, I would have never thought I would marry a man who couldn't hold still for five minutes. Most of my married life has involved wheels. From mobile homes, to campers, to motorhomes, to racecars, to motorcycles, four wheelers, snowmobiles, bicycles, even flying a plane—my husband just was not created to sit still. For me, prim and proper was out—NASCAR was in.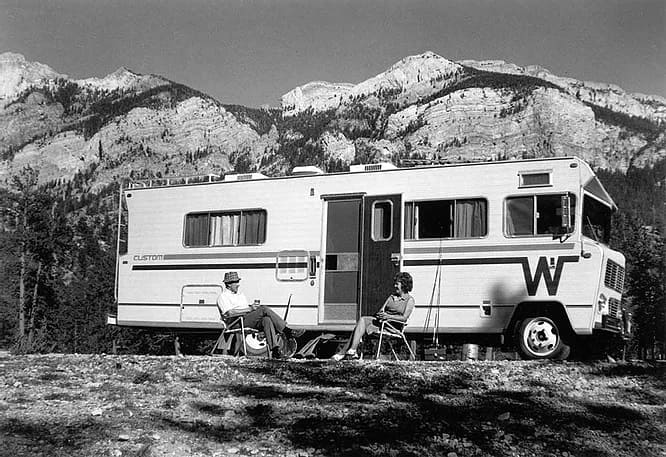 When I say I'm not a newbie—that is no exaggeration. My oldest boy, now 54, learned to read a map before he was even in school while we took a motorhome, pickups, racecar and 13 people down to the southern racing circuit for the winter of 1972
If it had wheels, we've been in it, on it, or sold it. So I am very acquainted with camping. One fall we motorcycled all over the western two thirds of the U.S. Our form of camping that year was a pup tent for two, rolled onto the back of our Suzuki 750 water-cooled motorcycle. I still remember setting up our tiny tent on a bluff overlooking Denver. As we were finishing and getting ready for bed, a sheriff pulled up to inform us that two people had been mauled by a bear at that exact same spot the week before. Being smarter than we looked, we pulled up stakes and moved on.
Another of our many adventures included a stop on the beach in Florida. Our overly eager oldest son opened the door of the motorhome and stepped down onto a hill of red ants. Ouchies!
So many stories—my mom used to say I should write a book. Looking back at all I have forgotten, I wish I would have, but I'm happy to share the moments on the road I do remember with this blog.
When it comes to living with an adventurer, traveling around in campers of every sort, I am NO NEWBIE. My weekends were always packing up clothes, food, bedding, maps and gear and heading down the road to return late Sunday night or early Monday morning, and then unloading everything. It's too bad they didn't give trophies for packing, unpacking, cooking or keeping everybody safe and sound. Those years were exciting, eye-opening, and just plain fun. Having spent so much time living in tents, campers, motorhomes and a bus that slept seven, I've got experience—all kinds of experience.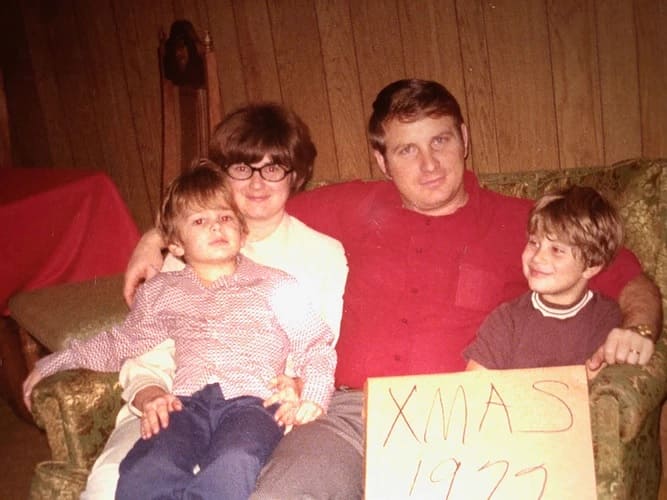 Today adventuring is so much easier. Back then, in the 60's and 70's, we had to figure things out for ourselves. Now you can buy a modular designed by various experts and engineers, all ready to use—no more jerry-rigging every single thing.
Back then it was so much more expensive and took so much longer to get everything together. With VanDOit, you just talk to a sales rep, decide which of the many options suit you, and you get an adventure vehicle that's tailor-made for your needs. The van can be reconfigured daily into your plans. Do you want two seats or eight seats? Are you hauling bicycles, motorcycles, etc? Need to mow your parents' lawn? Just pull out the gear slide, load it up, and tie it down.
Do you want the modular kitchen on board today? VanDOit's modular kitchen can be kept in the van or used outside for outdoor cooking. Most of us don't have an outdoor kitchen, but would like to. On holidays, it can provide additional cooking and cooling.
When you look at the pictures on the VanDOit website it is impossible to imagine all it will do. The demand for these vans is exploding. My son Brent developed the concept because of his vast experience in outdoor adventure and sports like motocross, mountain biking, running marathons, snow skiing, and much more. He grew up in campers and vans, and still is involved in the retail selling of them, following in his father's footsteps. But he wanted something more—something more fitted to his present-day lifestyle. For decades he has participated in RAGBRAI, riding a bicycle from one side of Iowa across to the other.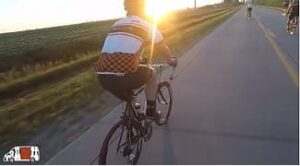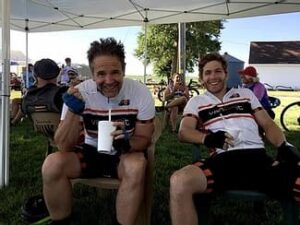 VanDOit CEO, Brent Kline and son Alan during RAGBRAI 2018 stopping at one of the towns during their daily ride
He found that when there are hundreds of people gathered to camp out in fields, a 38-foot motorhome just doesn't work. For one thing, it isn't made to drive through a field. It's too big to maneuver through the campsite. Seeing a need no company was filling, he imagined, created, and manufactured what is an amazing product- VanDOit. It's incredibly useful for every day life and has the ability to flex into so many configurations—think "Transformers!" It is so versatile, so practical, so genius…and I'm not just saying this because my son invented it!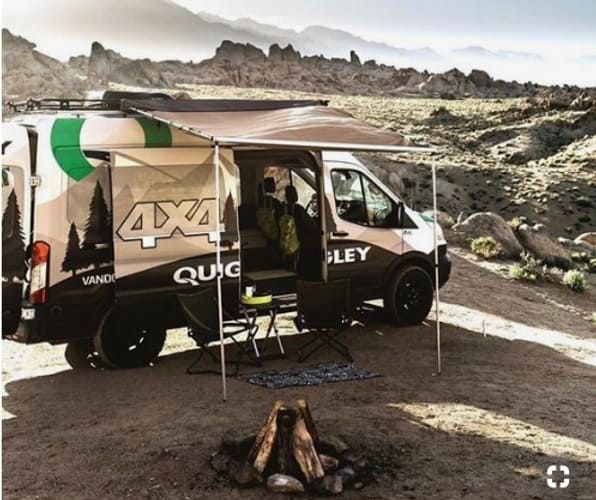 Why am I gushing over this van? Because after years of adventure raising my family, I can tell you—as useful as VanDOit is for everyday life, it is invaluable to get you (and your family) out of the house to rediscover what freedom and fun are all about. Make a memory this year. It's fun, it's practical, and it can be inexpensive. What better way to spend your time and resources than by making memories with those you love in the great outdoors? I'm so proud to have instilled such a passion for the adventure lifestyle in my son Brent that he has made it his career, and that his passion inspired VanDOit—an incredible adventure vehicle that will help so many families create memories like ours.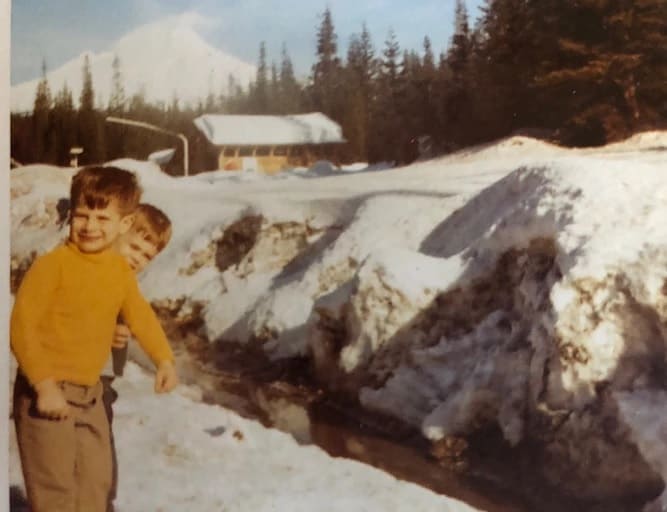 VanDOit CEO, Brent Kline (in the background) with his brother Scott
Not A Newbie, Thank God I married a rolling stone.