Certified Pre-Owned Highroof DO
VIN: 1FBAX9CG5NKA43228
STOCK NUMBER: 40912
CHASSIS YEAR: 2022
UPFIT YEAR: 2022
MILEAGE: 4000
ROOF HEIGHT: Midroof 
LENGTH: Long (Standard Length) 
MODEL PACKAGE: XL
INTERIOR TRIM: Dark Cloth
COLOR: Avalanche Gray
ENGINE: 3.5 Ecoboost
DRIVETRAIN: All Wheel Drive
All Certified Pre-Owned Vandoit Vans undergo a complete inspection and are restored to Vandoit factory mechanical specifications, including new OEM brakes, rotors, tires, oil change, other fluids inspected and topped off, and the addressing of all recall items. All standard maintenance points are addressed, including skeleton tightness, bolt check, points-of-entry (roof rack feet, rooftop fan and AC seals, and roof wiring). The electrical system of every unit undergoes a full quality control check to bring the unit to the current Vandoit production standard, including but not limited to: checking fuses, battery health test (all units with an AGM battery system receive new batteries), and component functionality. All units are inspected and road tested for the functionality of all Ford factory components.
All Certified Pre-Owned Vandoits come with:

One-year Vandoit upfit warranty (unlimited mileage)
Full access to support via the Vandoit Customer Relations Team
Access to Vandoit owners' exclusive events and opportunities
Full van walkthrough manual and associated video tutorials
Full, in-person walkthrough of your van with a Vandoit team member
An optional Ally Full Guard Chassis Warranty available, Matched With Vandoit Upfit Warranty
Optional financing
*Please note that not all Certified Pre-Owned Vandoits fall under Ford's 3 year/36,000 mile bumper-to-bumper warranty.
Non standard options:
12″ display, extended fuel tank, HID headlights.
Shore Power – exterior power hookup for campground, generator, or outlet power. Supplies external power to your power system inside the vehicle.
Three Position Rocker Switch Control – Built to resist corrosion and abuse, located at the driver seat, sliding door and rear door. Offers switching of most DC controlled features inside and outside the van. Accent Lighting, Cargo Lighting, Can Lighting, Stereo Controls, and Water system all controlled by these 3 positioned rocker switches.

AGM 300 Amp Hour Power System – AGM power system offers the ability of running small to medium sized components inside the van for a moderate period of time. Using standard equipment throughout the van that includes lighting, radio, tv, and moderate use of the AC 110 outlets will last you an estimated 24 – 36 hours before need of solar charging or shore power.

Off-Grid Smart Solar

Ground Solar Plug / with solar controller – Solar Weatherproof SAE Socket Sidewall Port. Allows easy hookup of any portable solar panel with a SAE Connector

200 Watt Roof Mounted Solar – 2, 100 watt solar panels mounted to roof rails or rack. 200 total watts of solar works great as a "trickle charger" to the power system. 200 watts works great to help with residual loss on the power system, but more is needed if you are wanting to be able to maintain the power usage of a fridge or small appliance.
Interior Lighting 
Ceiling Can Lighting – 8 additional white lights to bed platform and seating area.

Cargo Lighting – Adds additional white light to the cargo area.

Blue Accent Lighting – Adds colored lighting for mood lighting inside vehicle.
Air Conditioning
High Efficiency Roof Air Conditioner without Heat Pump – Requires Shore Power Hook Up with AGM battery system. Can run off Lithium battery system for an average of 6 hours at a 10 degree variance from outside temperature. Weather conditions and use of other features inside the van directly impact length of time the AC will run off Lithium.
Air Vent
MaxxFan Deluxe Complete Ventilation System -High powered 10 speed intake and exhaust fan. With the lid closed, the Maxxfan will still operate to circulate air inside your van. Electronic lid opening. Rain shield.
Furnace
The Espar Airtronic B4 – Extremely effective and efficient gasoline fueled air heater. Taps into the vehicle's gasoline tank.
Insulation 
Ceiling Insulation – Moisture and mold resistant Insulation used in the space industry

Floor Insulation – Moisture and mold resistant Insulation used in the space industry
Front 52″ Light Bar

Rear Overhead Work Light – LED light that shines down from roof rack onto the area directly behind van

Roof Rails – Rails to allow tie down points for different styles of racks, mounts, etc.

Rail Cross Bars –Add support and structure to be able to attach roof top features. Multiple can be added

BF Goodrich KO2 – All Terrain Tire Upgrade

Aluminess Driver Rear Door Ladder with Spare K02 and AWD Ultra Rim

Aluminess Passenger Rear Door Box Rack w Aluminess Rear Step Bumper

Vandoit Exclusive – Backwoods Front Scout Bumper –Made by Backwoods exclusively for Vandoit, this bumper allows you to still keep the factory sides of the front bumper. This bumper is a great solution to add a winch to your van and to give it a stealthy, rugged look. It allows for the addition of a winch and recovery points while still looking close to factory after install. Replaces the center plastic valance underneath the grille and maintains all sensor function. Provides key protection to the center section while maintaining a minimal look.

Warn VR12-S winch w/ Synthetic Rope
Stage 3 Q-Lift –This stage creates increased approach, departure, and break-over angles; increased tire clearance; and improves the overall stance and appearance of the van. Along with the added benefit of stage 2 and increased ride comfort, the primary advantage of Stage 3 is increased load support.

Rotor and Brake Upgrade –Upgrade is to increase longevity of brake pads and rotors. Replacing factory rotors with thermal coated rotors w/harder metal compound to protect against heat (warping, wear, cracking, radiate heat to hubs create potential for damage to hubs, discoloration of tires). Upgrading the standard metallic brake pads to ceramic metallic blend pads (softer).
Vinyl Flooring – Withstands years of heavy use. Provides a waterproof barrier and is slip resistant. Protects floor from deterioration. Resists oil, battery acid, brake fluid, mud, salt, antifreeze & other common chemicals. Insulates, reduces noise and hides imperfections in the sub-floor. Holds up in extreme temperature and weather conditions. Cushions for anti-fatigue comfort.

Swivel Passenger Front Seat – Allows the passenger seat to turn around facing the back of the van

Gear Slide

6 Gallon Removable Tank with On Demand Water Pump

Removable Hot Water –On Demand hot water with holding tank that ties directly into water system. Offers hot water at all locations for water hookup / use.
CHASSIS EXTERIOR CONDITION – Rating 4.8/5 

Chassis exterior condition shows standard wear and tear for the age and mileage of the chassis. 

CHASSIS INTERIOR CONDITION – Rating 4.8/5

Chassis interior condition shows standard wear and tear for the age and mileage of the chassis.

VANDOIT EXTERIOR CONDITION – Rating 4.9/5

VDI exterior condition shows standard wear and tear for the age and mileage of the chassis.

VANDOIT INTERIOR CONDITION – Rating 4.9/5

VDI interior condition shows standard wear and tear for the age and mileage of the chassis. Scratches present on clear panels and gear slide due to the use of the upfit. All components have been quality checked and are in full working order..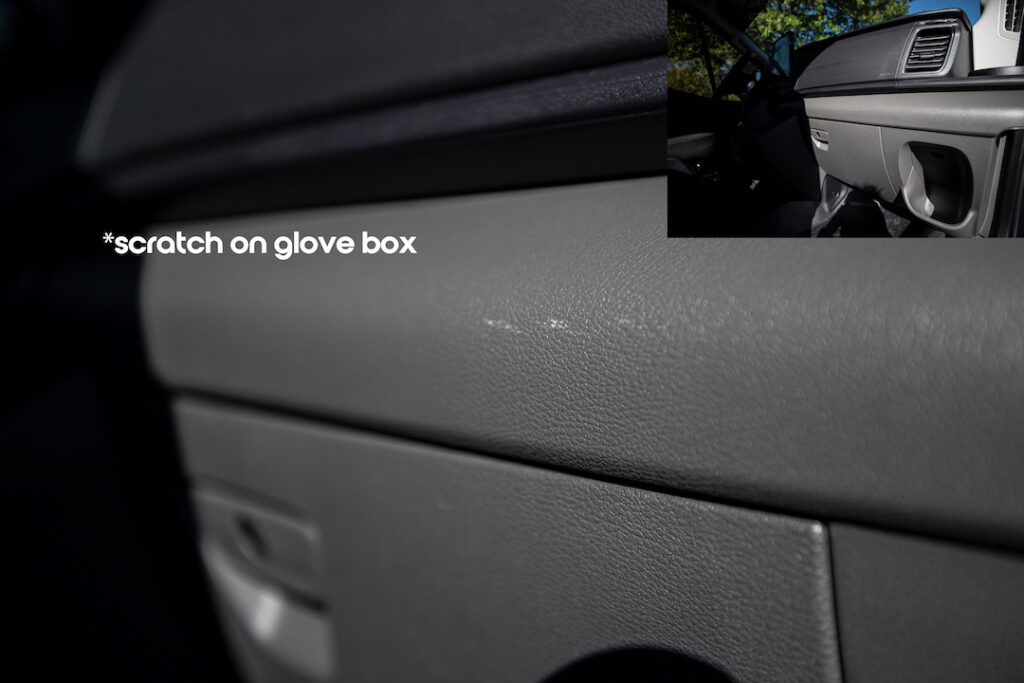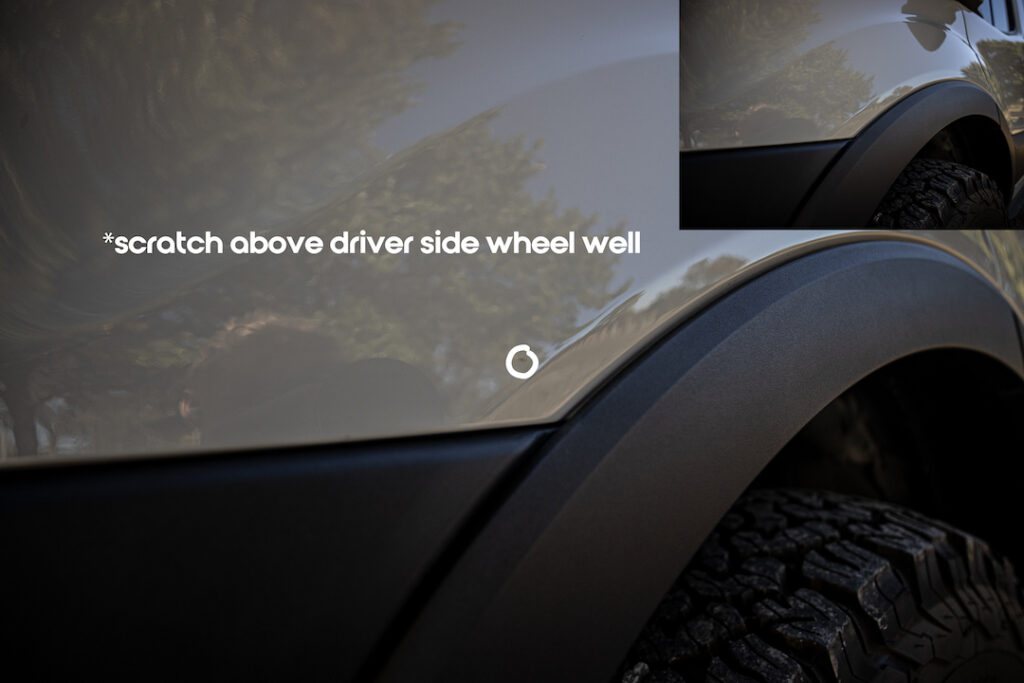 Single Sink Module –Stowable sink top with hot and cold water for washing hands, brushing teeth, cooking, or doing dishes. Bungee front closure allows for storage of extra items under/next to sink.

Slide-Out Storage Cabinet –The slide-out tray and open space in this base are perfect for storing a dry-flush toilet, small Dometic refrigerator, jerry cans, or other larger items. The tray slides out for easy access and locks in place when stowed so items do not move during transit. When module is properly secured, the slide holds 500+ lb.

Lagun Pivot Table –Constructed of heavy anodized aluminum, and swivels 360 degrees from two different locations. Easily locks down by turning the hand locks, and it is ready for use or travel.

Dometic CFX3 55IM Portable Refrigerator –Portable fridge/freezer, 72 can capacity. Runs off AC and DC power. Ice Tray
Double Folding Full Platform –Double folding platform can be folded once and stowed away against side of van. With it folded out once, room for one person to sleep is perfect. Unfold it a second time, and it gives you full sleeping capacity.
30-Inch Hanging Cabinet – Hangs from ceiling cargo rails. Can be slid, removed with ease. 

Storage Tower – Storage tower gives you floor to ceiling storage. Ties into the side of the power tower and continues towards the front of the vehicle. Also used to house Lithium batteries for the DO model.
Passenger Thermal Curtains without Pockets – Offers thermal protection from windows. Installed with Velcro
Fire Extinguisher – Stored behind passenger seat

Carbon Monoxide & Propane Monitor – The Safe-T-Alert 35 Series Dual Propane/Carbon Monoxide Alarm detects both gas leaks and carbon monoxide gas simultaneously. This alarm is built for extreme RV environments.
Shore Power Cable – A heavy-duty, 30-foot, 14-gauge extension cord allows you to charge your van's battery system and run high-wattage devices; rated for 15 amps.

Metric T-handle Allen Wrench Set – Includes 4mm, 5mm, 6mm sizes, which allows you to tighten every bolt in the van. Ball end allows you to approach at a 22.5-degree angle to tighten and loosen in hard-to-reach areas. Make it part of your bike maintenance kit, too!

Roll-In Hardware Kit – Kit Includes: 10 M8 bolts and washers; 10 M6 bolts and washers; 40 series M8 turn in nuts; 40 series M6 turn-in nuts; 25 series M6 turn-ins; extra fuses

 
Ratcheting Paper Towel Holder – This paper towel holder's ratchet system and resistance mean the paper roll will not roll over at will. Made of stainless steel, which is waterproof, moisture-proof, and corrosion-resistant.