Year: 2020
Model: Transit T350 XLT EL
Color: Silver
Roof Height: High Roof
Engine: 3.5L EcoBoost V6 Engine
Mileage: 1,341
Stock #: 40489
VIN: 1FBVU4X81LKA63019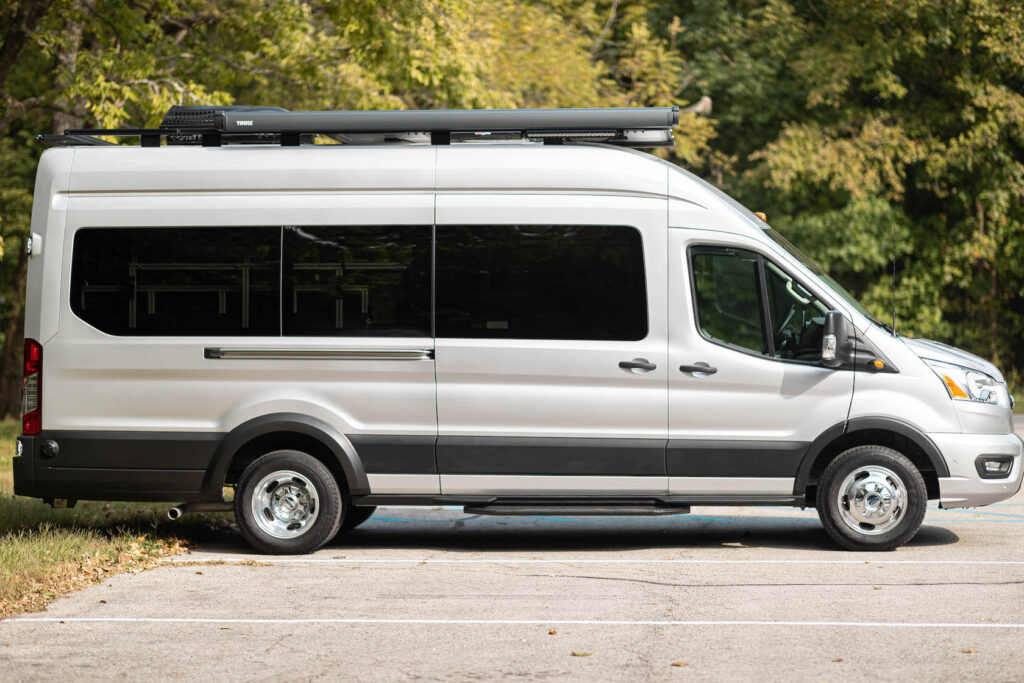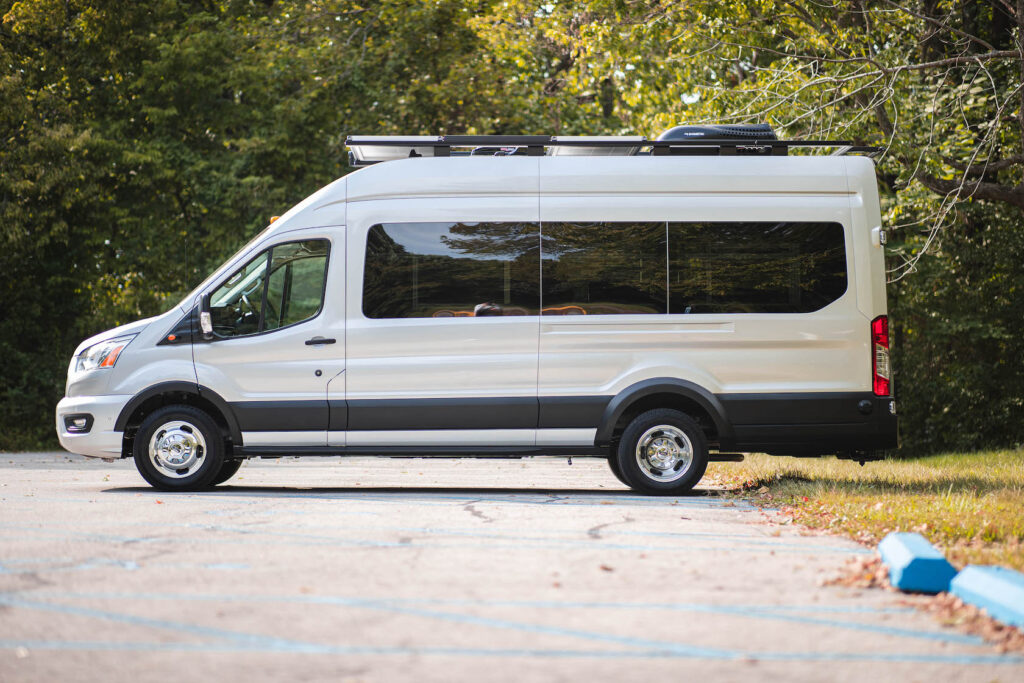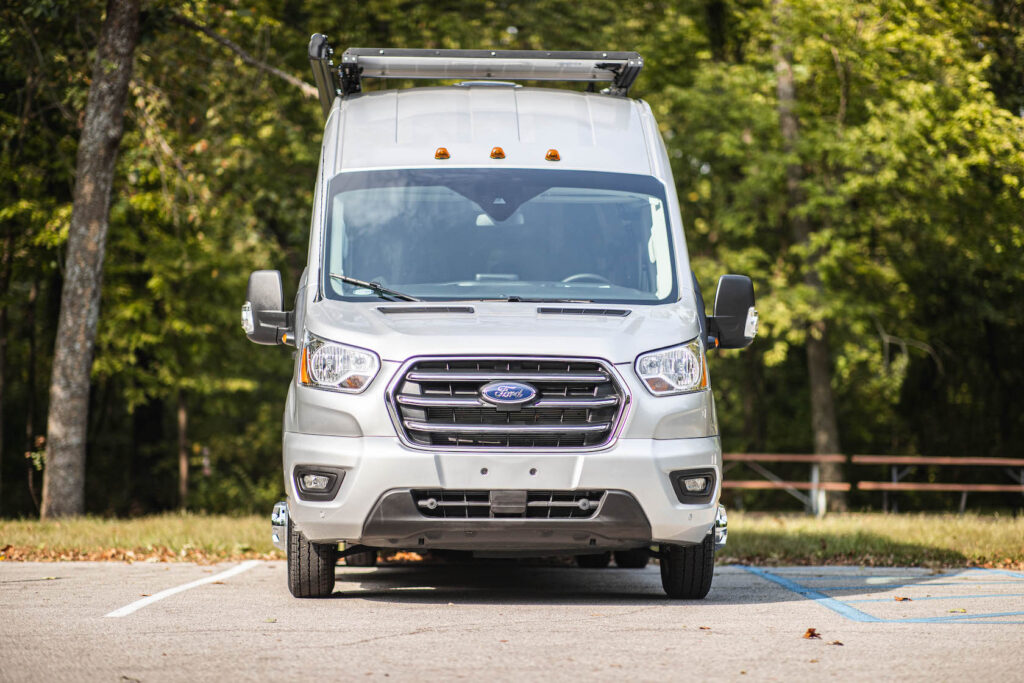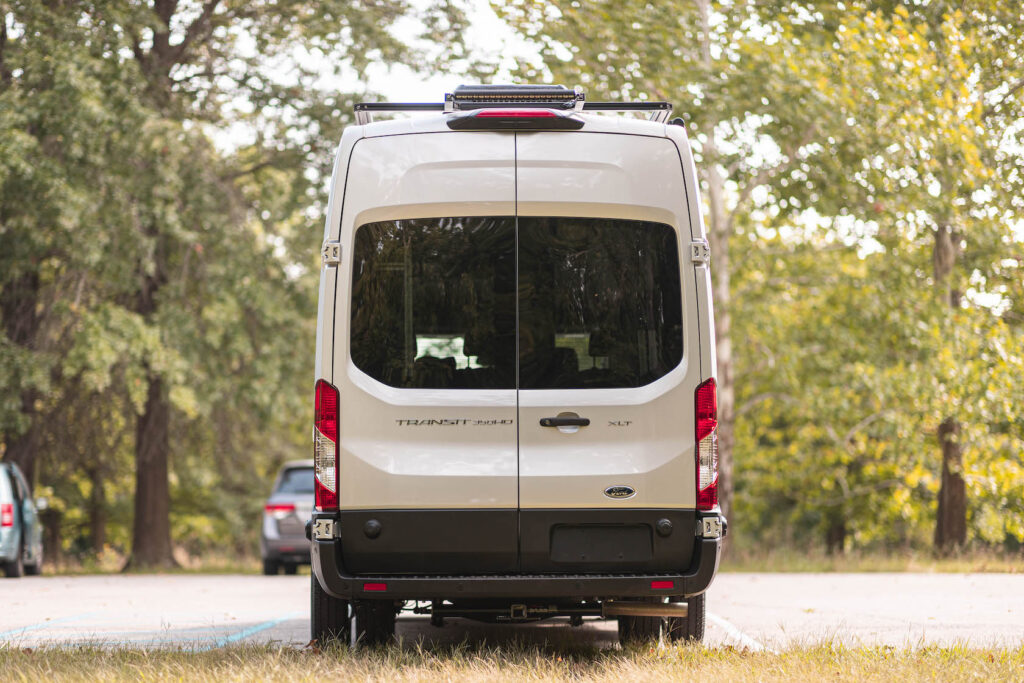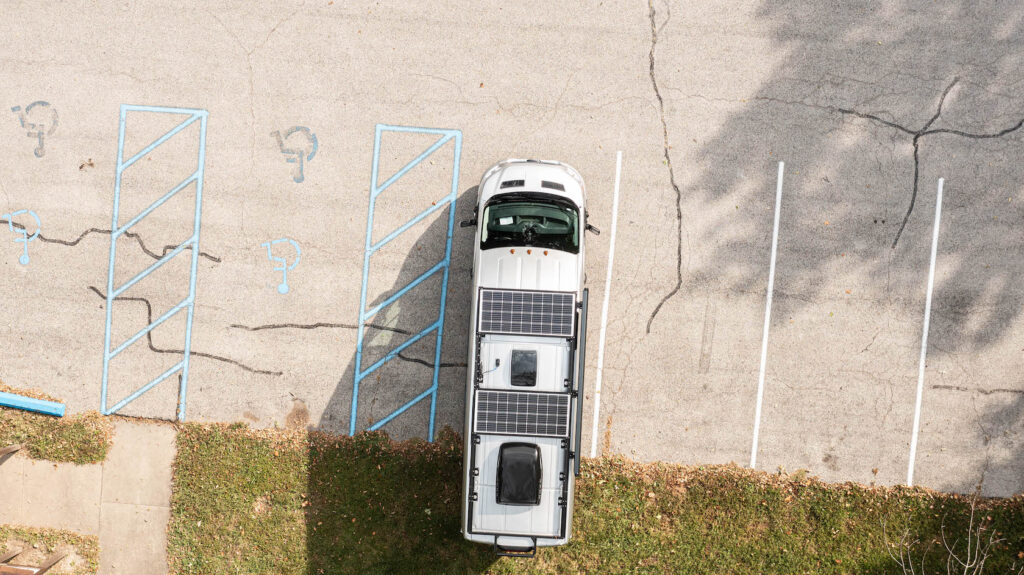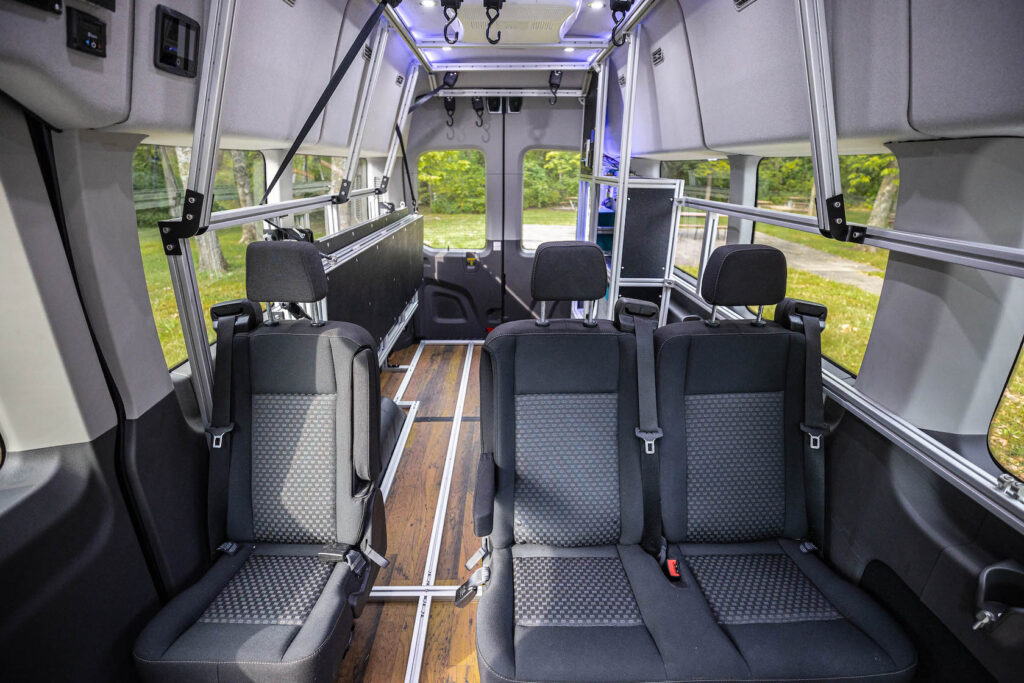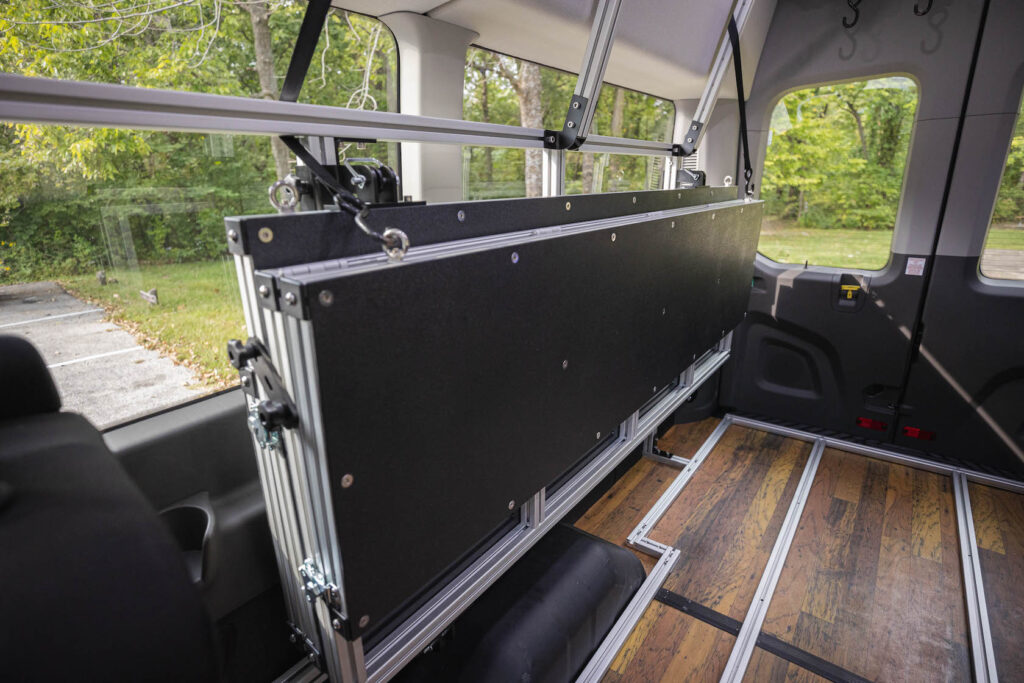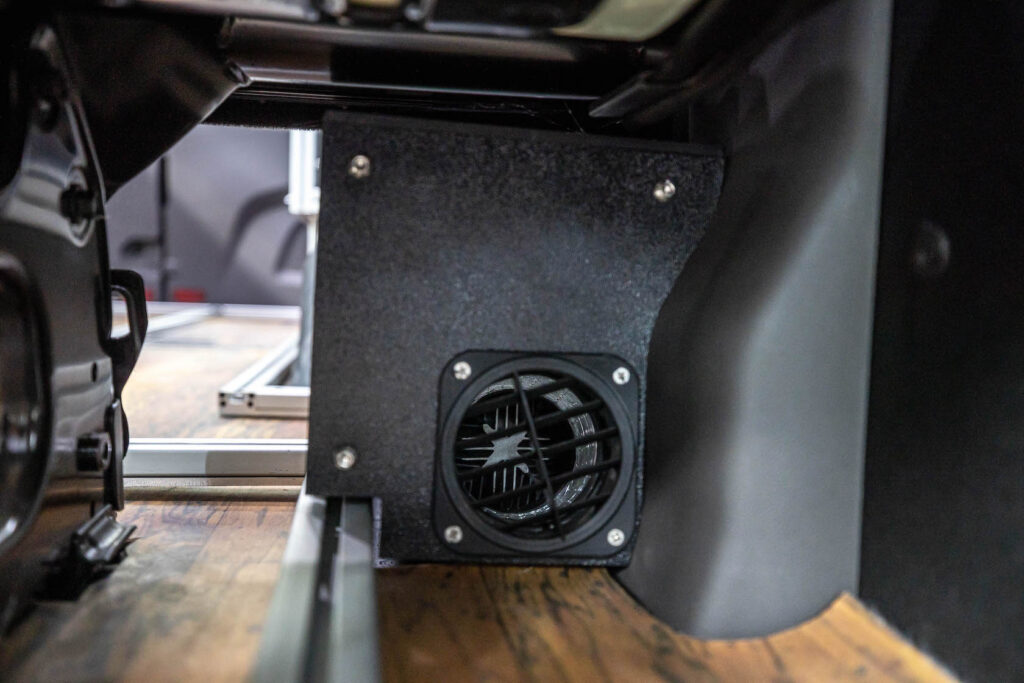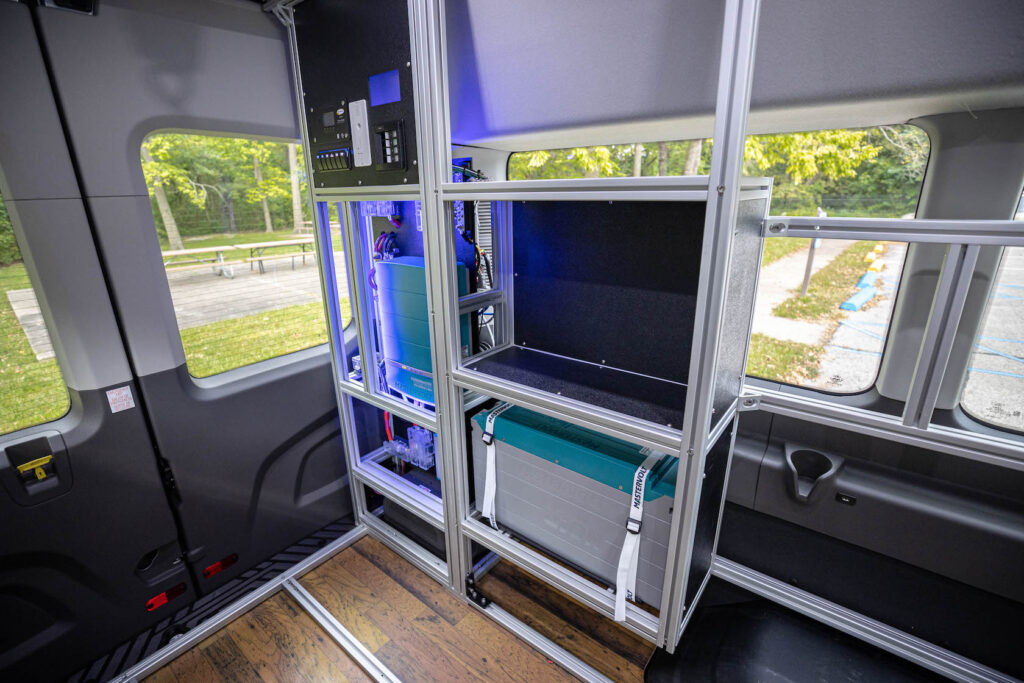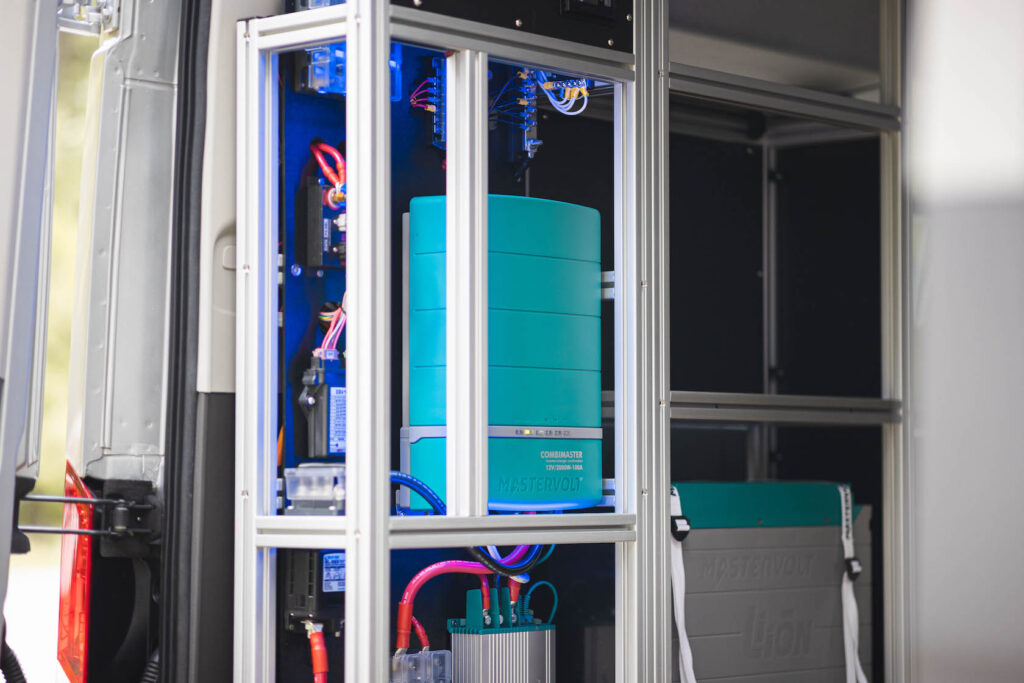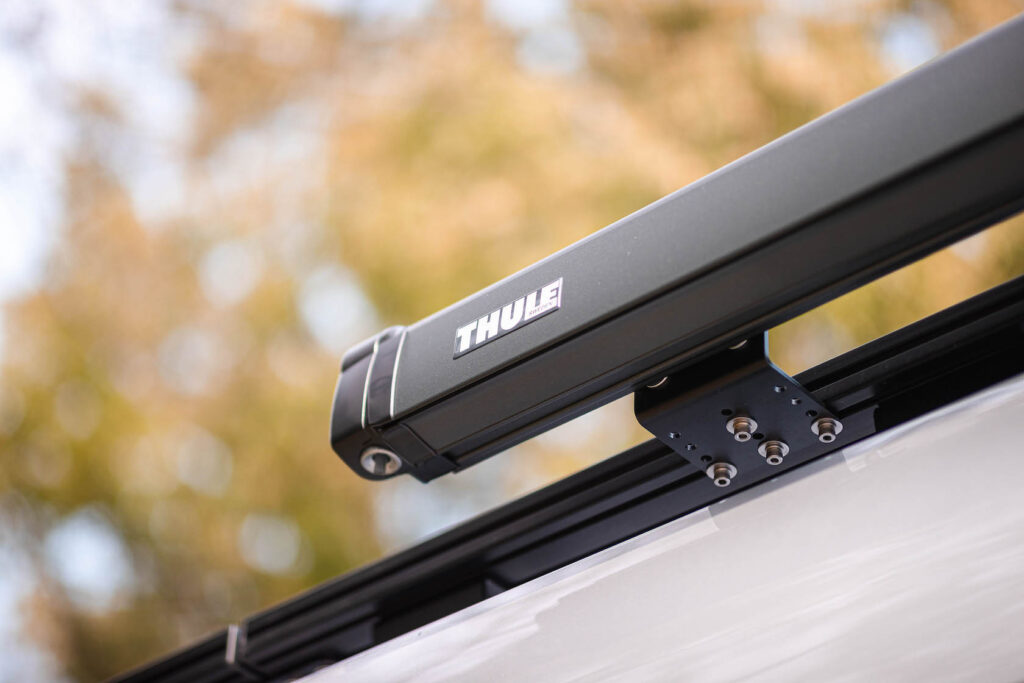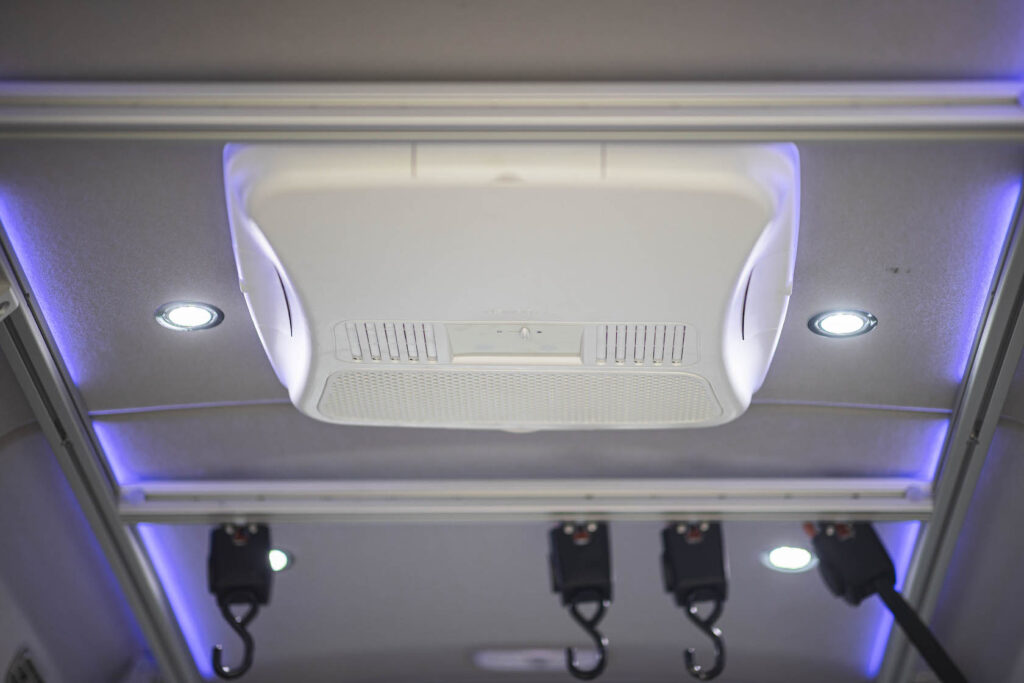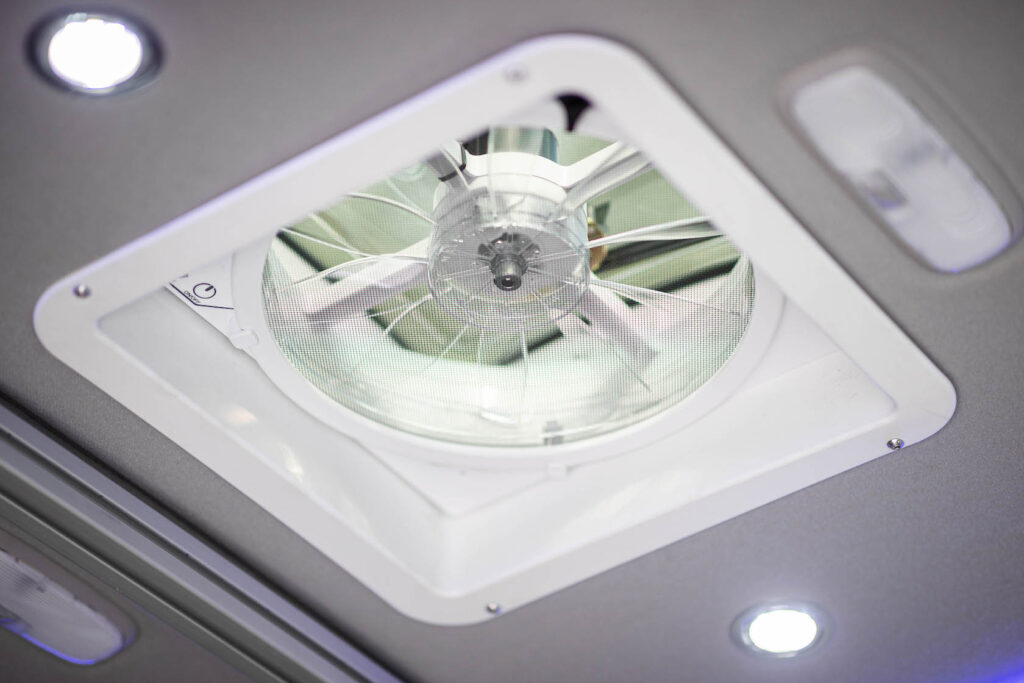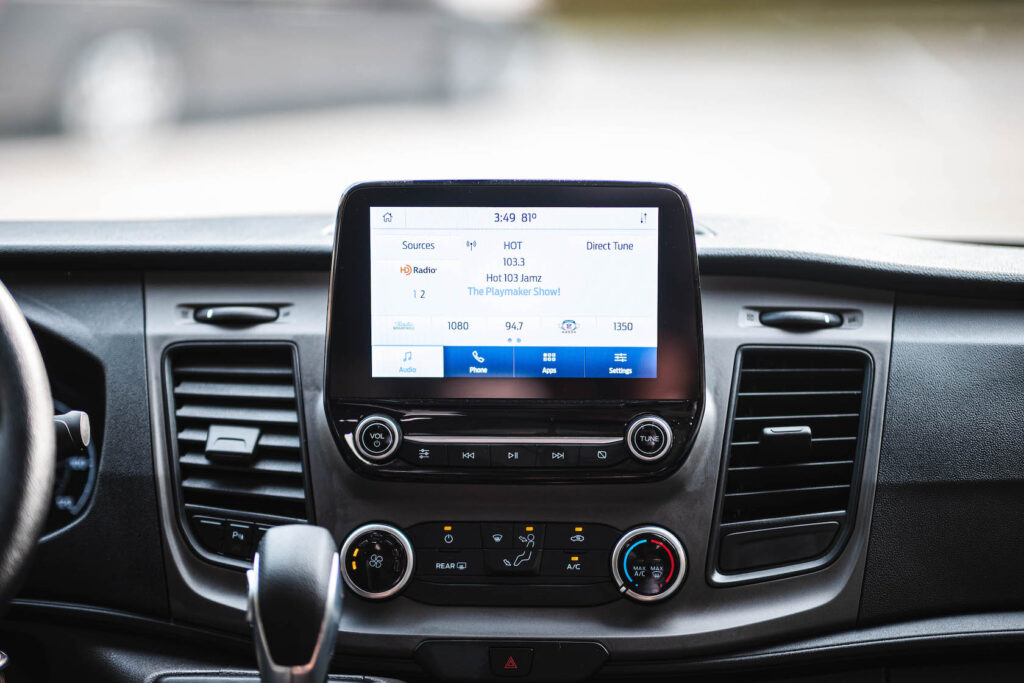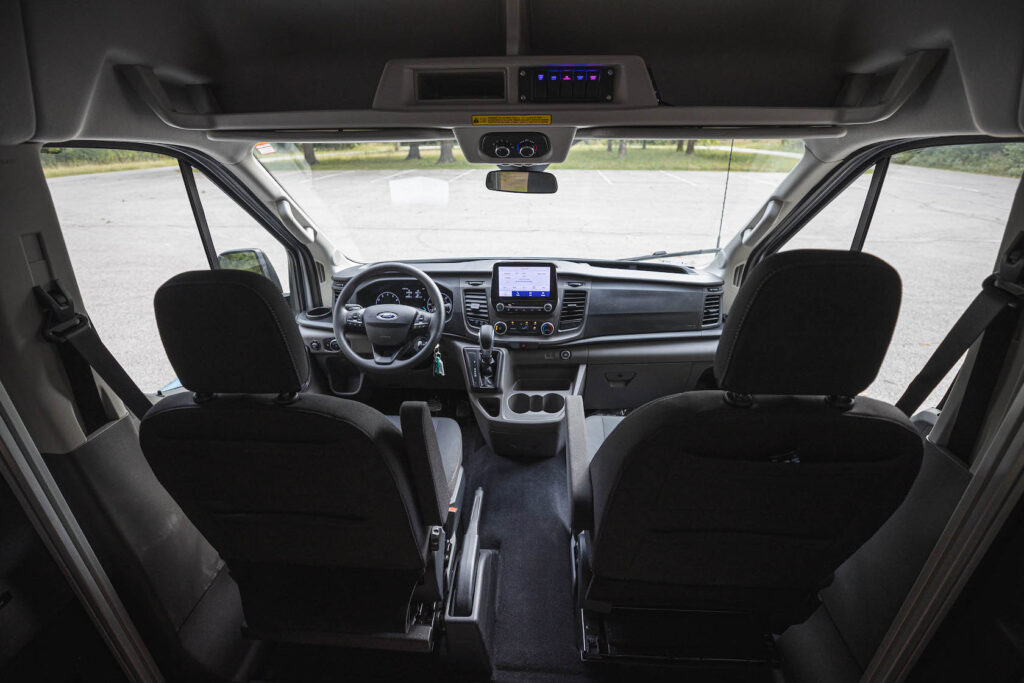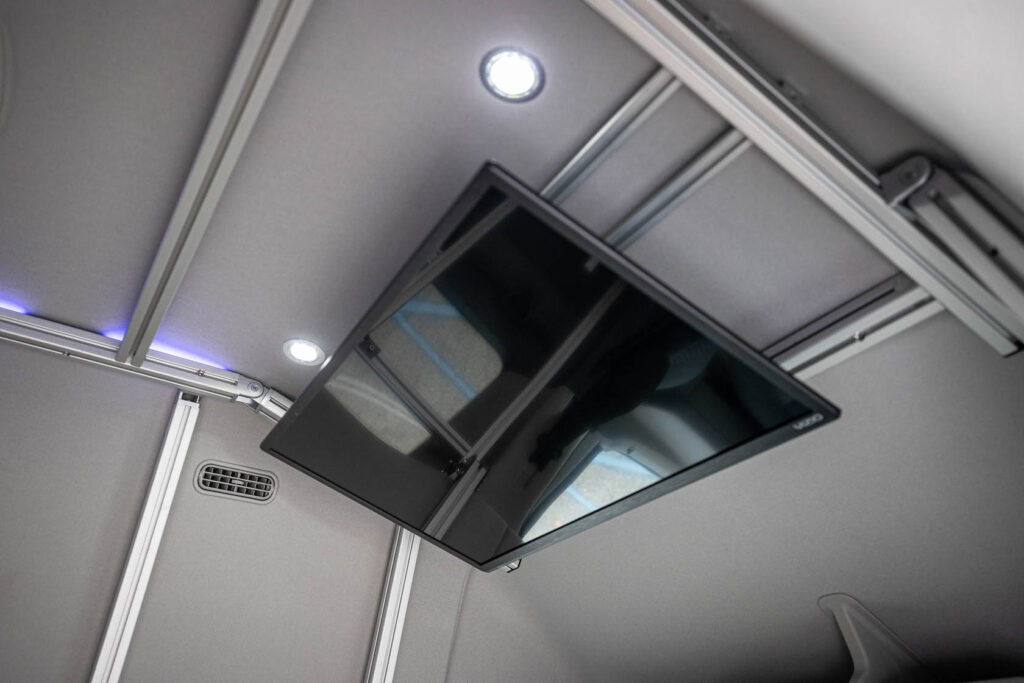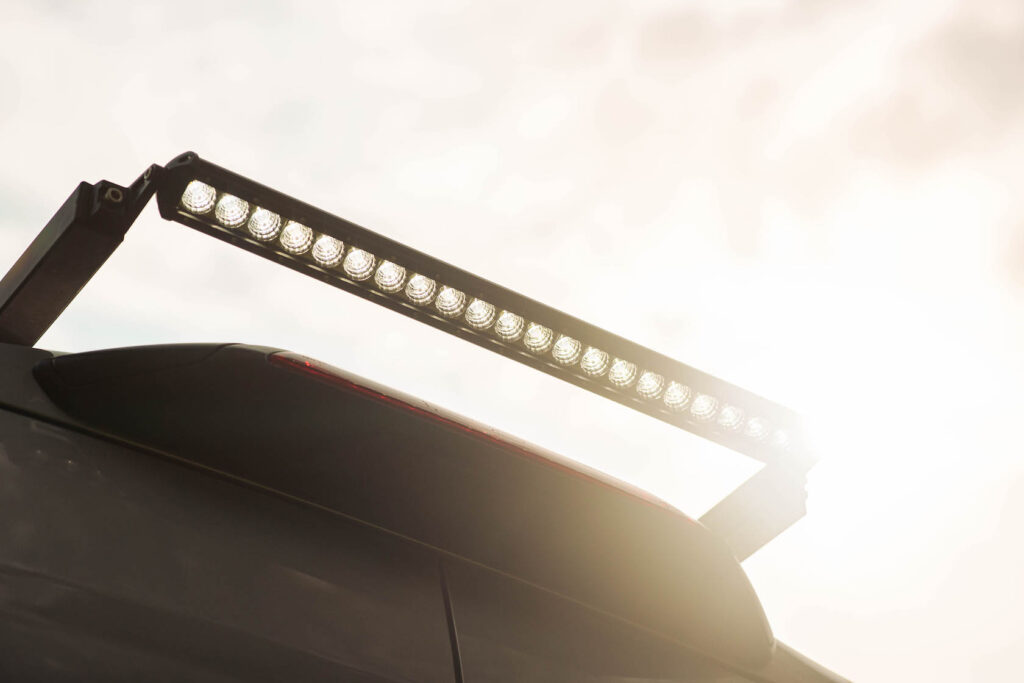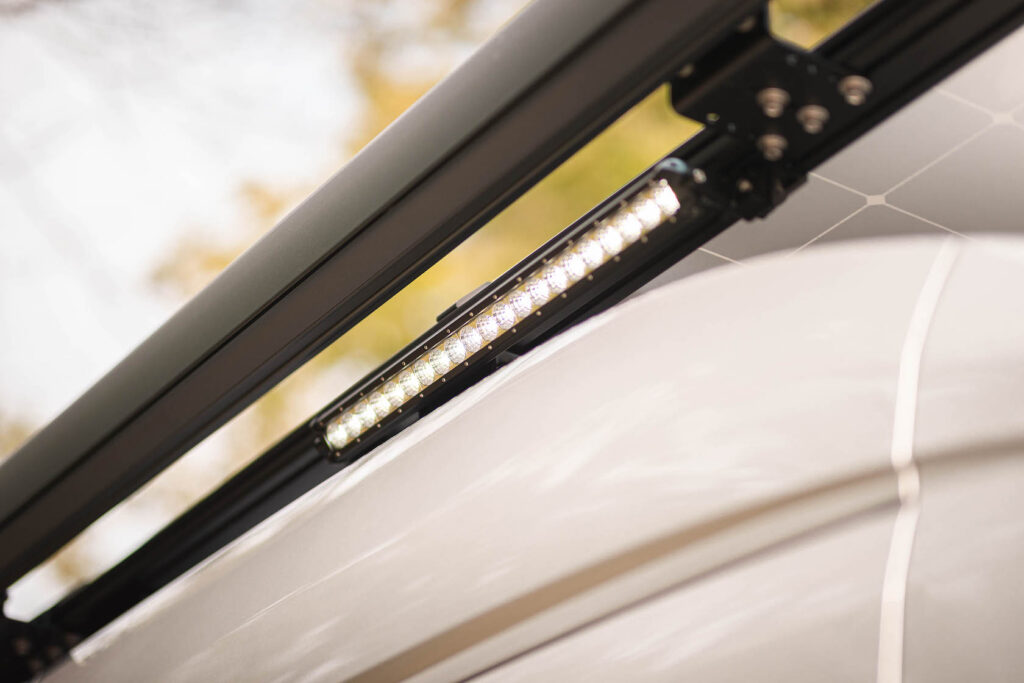 Air Conditioning
High Efficiency Roof Air Conditioner without Heat Pump
Air Vent
Maxxfan Deluxe

The maxxfan Deluxe is the only complete ventilation system that incorporates a vent, fan, and rain shield in a single ALL IN ONE unit.
Audio
Awning
10 ft Thule Hideaway Crank Awning

Easy, one person operation with hand crank and awning supporting tension arms

10 ft length with 8 ft projection
Electrical
Lithium 400 Amp Hour Power System

Lithium Ion is the battery technology of today. Do you want to be the fastest or best performing? Do you want to save energy or burn less fuel? Do you want your investment to last longest? Do you want to be 'out there' longest without getting anxious about your energy? Then Lithium Ion is your choice of batteries. Lithium Ion batteries have a high energy density, offering savings of up to 70 % in volume and weight compared to traditional lead-acid batteries. They are perfect for cyclic applications, making over 2000 cycles with very deep (80 %) discharges, effectively storing 5 times as much energy over its lifespan compared to lead-acid.400 amp hour lithium is equivalent to 780 amp hour of lead acid

Features of system

Mastervolt inverter/charger combinations integrate a powerful battery charger, a quiet and efficient inverter and a versatile switching system in one robust, lightweight and compact device. This multi-faceted product offers a carefree power supply for recreational and professional use.

If you require more power than the grid or generator can provide, the Mastervolt Combi series will make up the shortfall by inverting from the battery. The Combi also ensures that the battery is recharged once the peak demand has passed.

The inverter is quiet, clean and efficient, and offers the full capacity even in extreme ambient temperatures. Pure sine wave energy and a peak capacity of 200 % guarantee a problem-free start, even for the heaviest loads. 2,000 watt continuous power.

The built-in battery charger uses Mastervolt's proven 3-step+ charging technology to allow the optimal charging of all battery types, including our advanced Lithium Ion models. The battery charger supplies a maximum charge current, even with a higher charge voltage, and speeds up the complete recharging of your batteries.
Off Grid Smart Solar

200 Watt Roof Mounted Solar
Flooring
Premium Wood Grain Flooring: Distressed Woodgrain Brown
Framing
Skeleton Grid 

Interior grid work on ceiling, walls, and floor. Allowing for nearly unlimited versatility and functionality applications 
Electronics Cabinet 

Houses the solar controls, power controls, switch controls, video controls, battery bank, inverter.
Furnace
The Espar Airtronic B4 

Extremely effective and efficient gasoline fueled Air Heater. Taps into the vehicle's gasoline tank
Insulation
Ceiling Insulation

Moisture and Mold Resistant Insulation used in the space industry 

Floor Insulation

Moisture and Mold Resistant Insulation used in the space industry
Lighting – Interior
Ceiling Can Lighting 

 8 additional white lights to Bed Platform and Seating Area. 

Accent Lighting
Lighting – Exterior
Front 52″ Light Bar

Passenger Side Overhead Work Light

LED light that shines down from the roof rack onto the area on the passenger side of the van
Roof Rack
Roof Rails

Rails to ties down points for different styles of racks, mounts, etc.
Swivel Passenger Seat
Allows the passenger seat to turn around facing the back of the van 
Tires & Wheels
Water
6 Gallon Removable Tank with On Demand Water Pump 

15 Ft coil hose and nozzle included 
Video
32″ Vizio LED Smart RV with Chromecast

Includes TV Mount and all wiring
Platforms
Double Folding – Full Platform 

Double folding platform can be folded once and stowed away against side of van. With it folded out once, room for one person to sleep is perfect. Unfold it a second time, and it gives you full sleeping capacity.
Screens
Slider Door Screen

Magnetic Bug screen for the slider door opening.

Rear Door Screen

Magnetic Bug screen for the rear door opening.
Storage
Storage Tower

Storage tower gives you floor to ceiling storage. Ties into the side of the power tower and continues towards the front of the vehicle. Also used to house Lithium batteries for the DO model.
Engine
Length
Roof Height