Year: 2018
Make: Ford
Model: Transit T350 XLT
Color: Silver
Roof Height: Mid Roof
Engine: 3.5L EcoBoost V6
Mileage: 43,806
Stock Number: 40645
VIN: 1FBAX2CG7JKA68603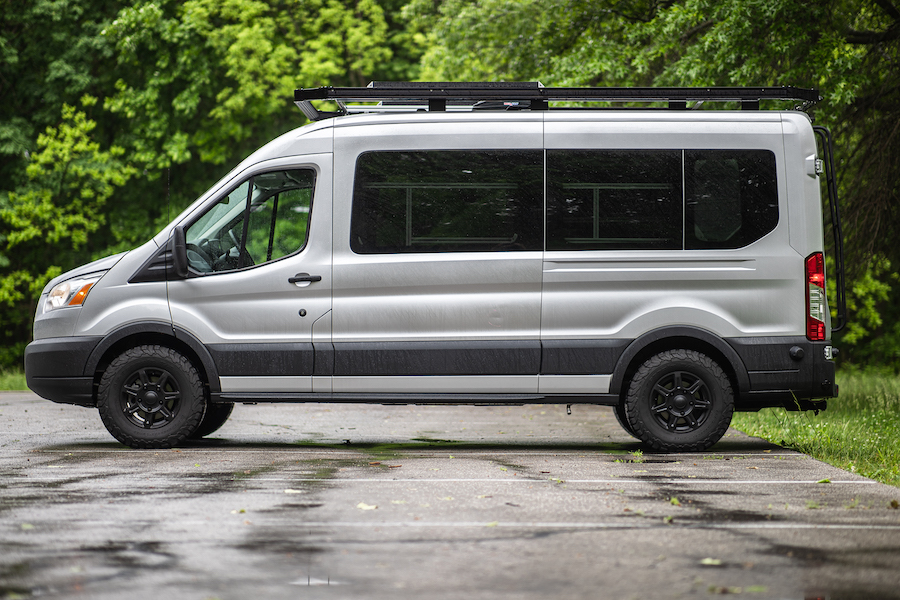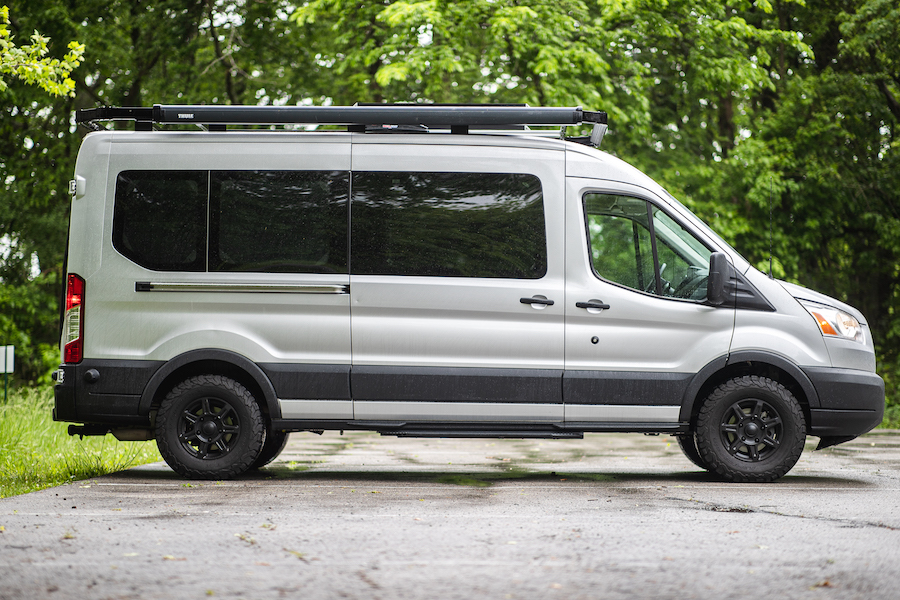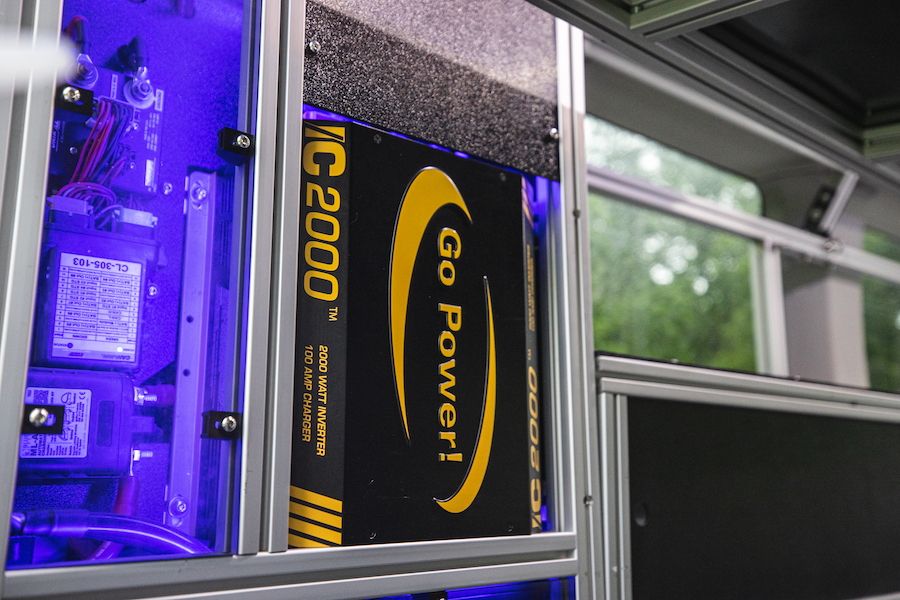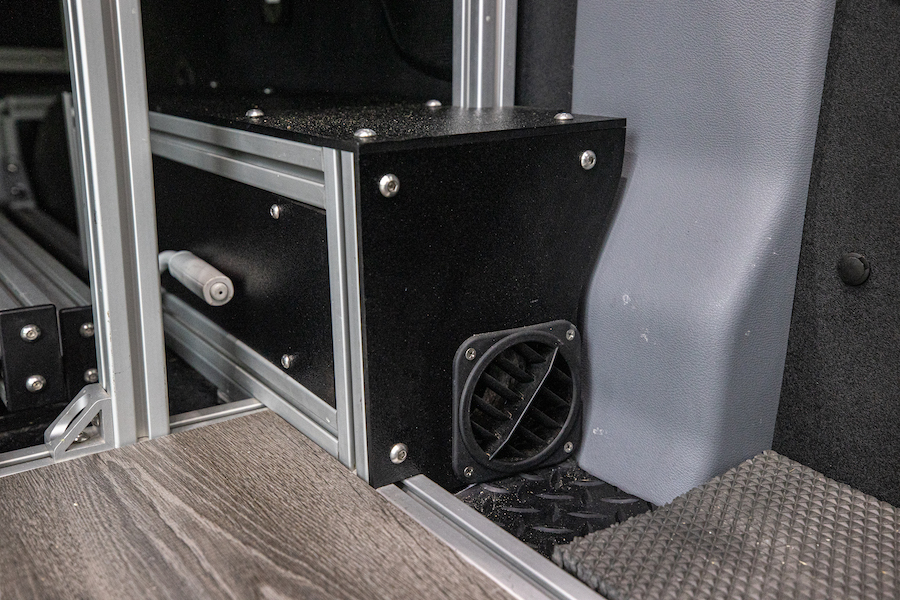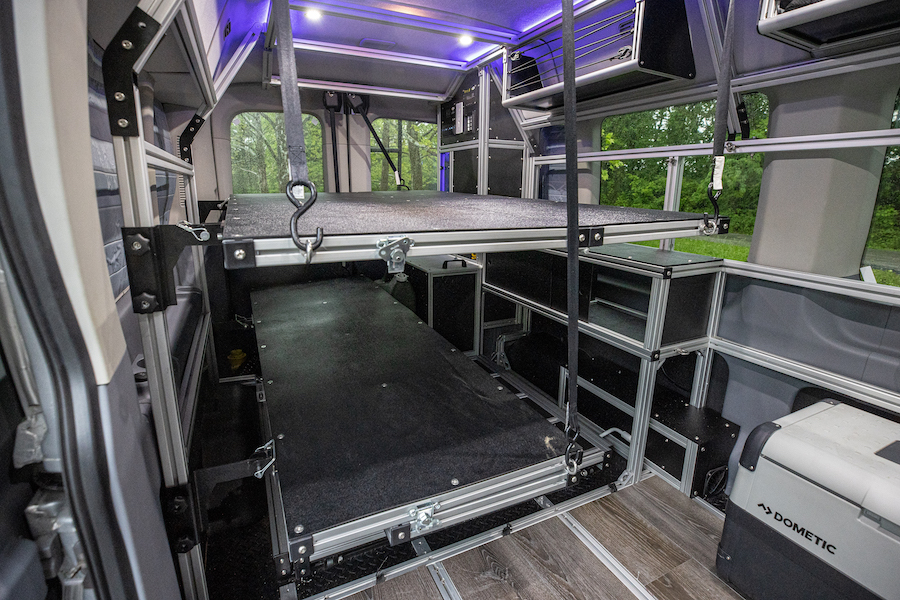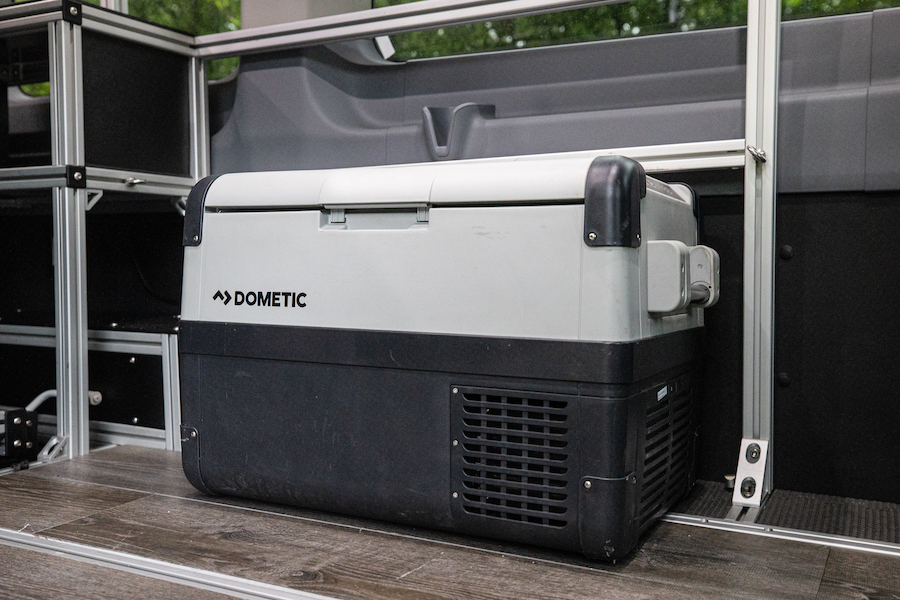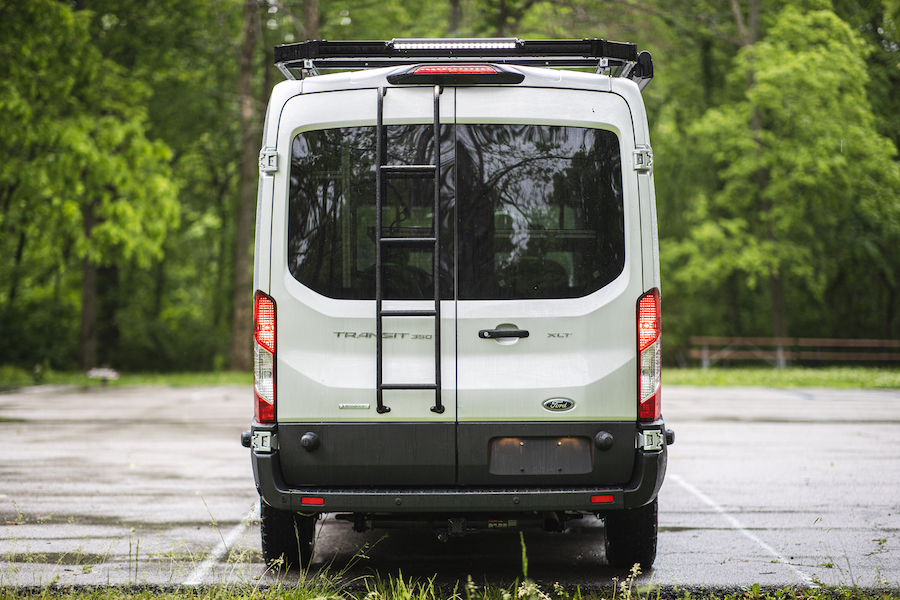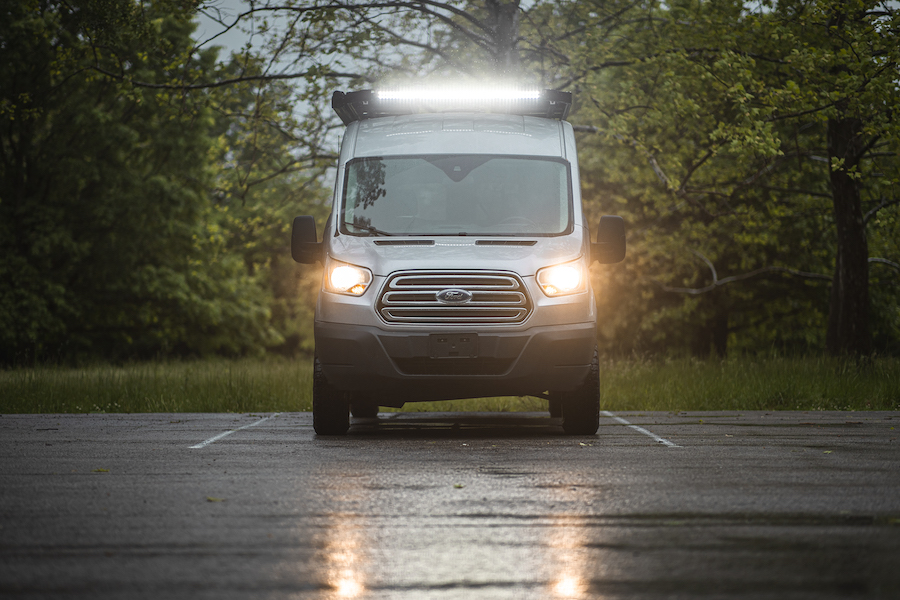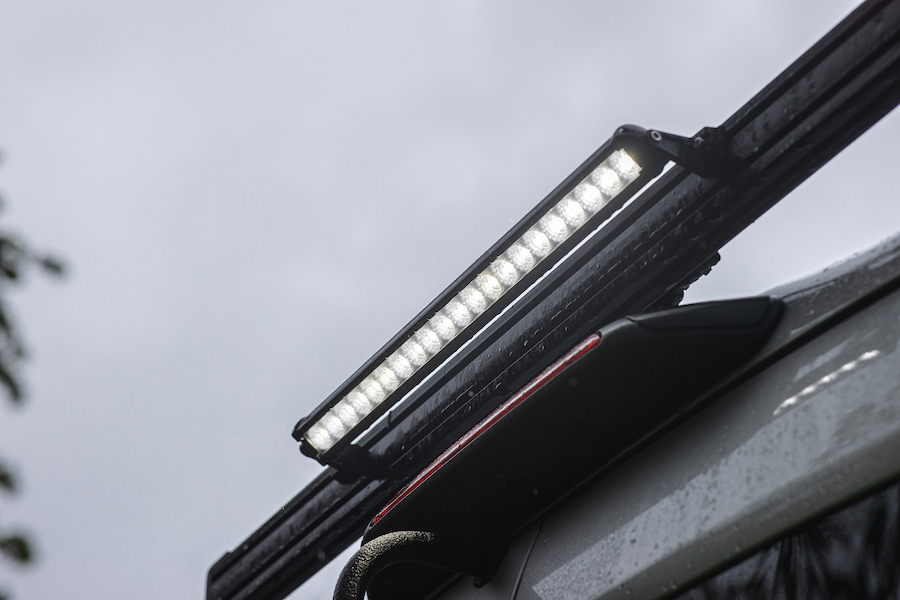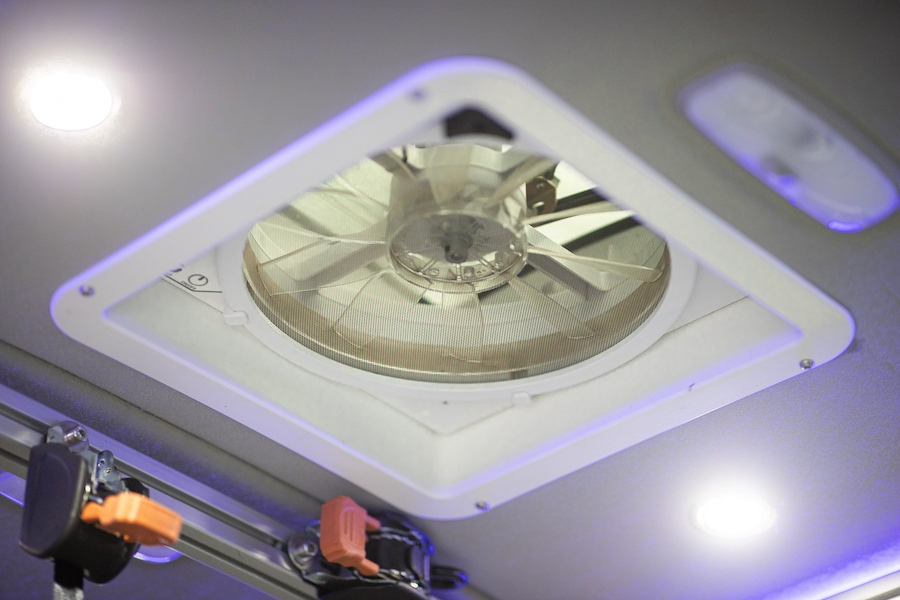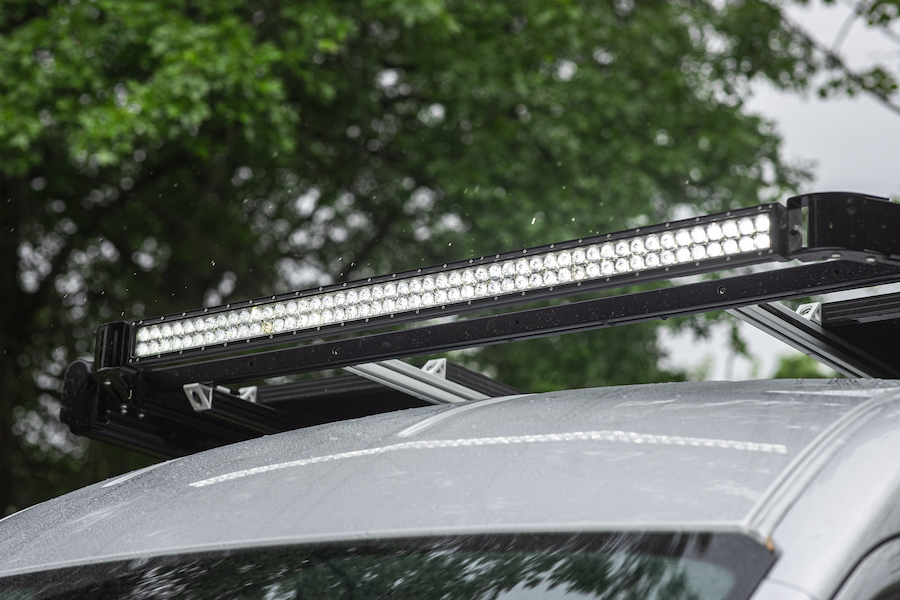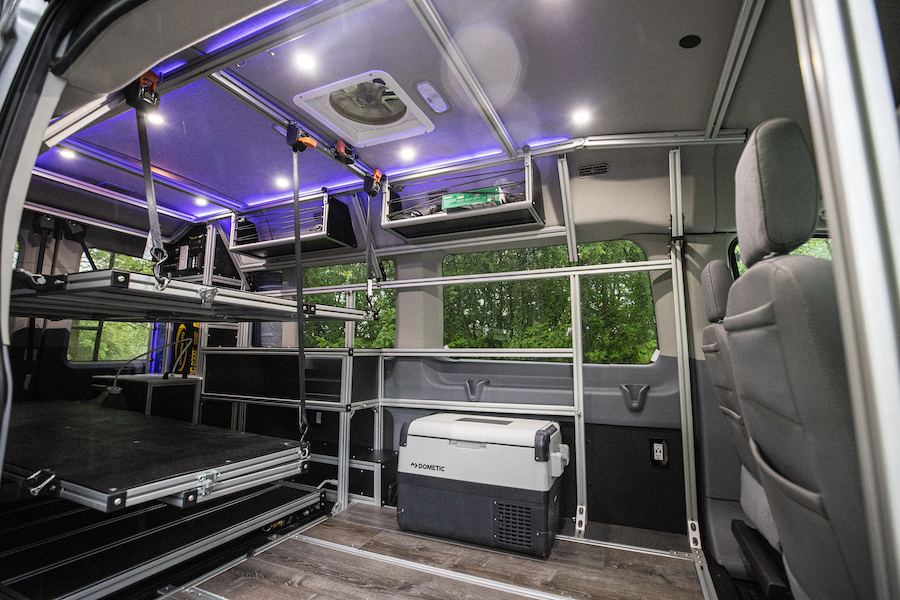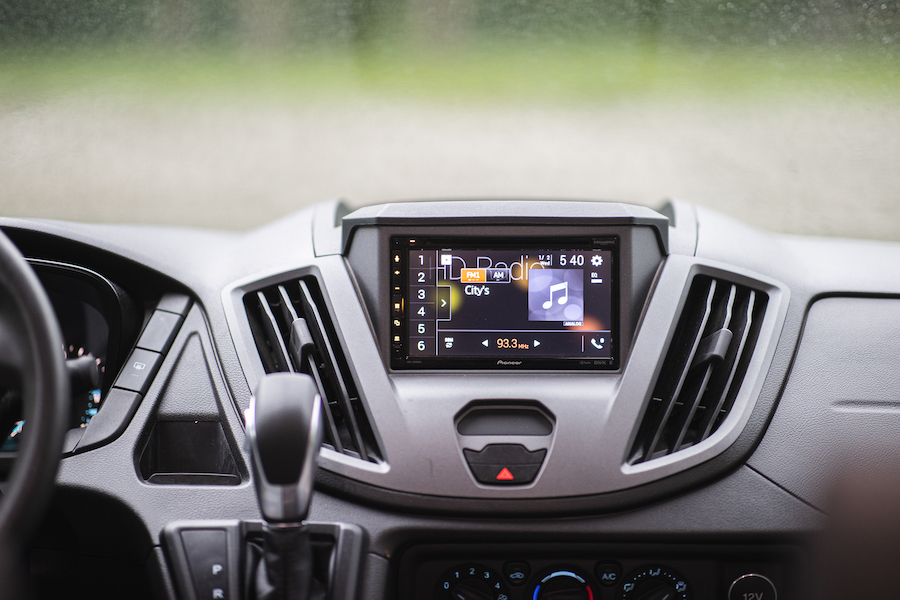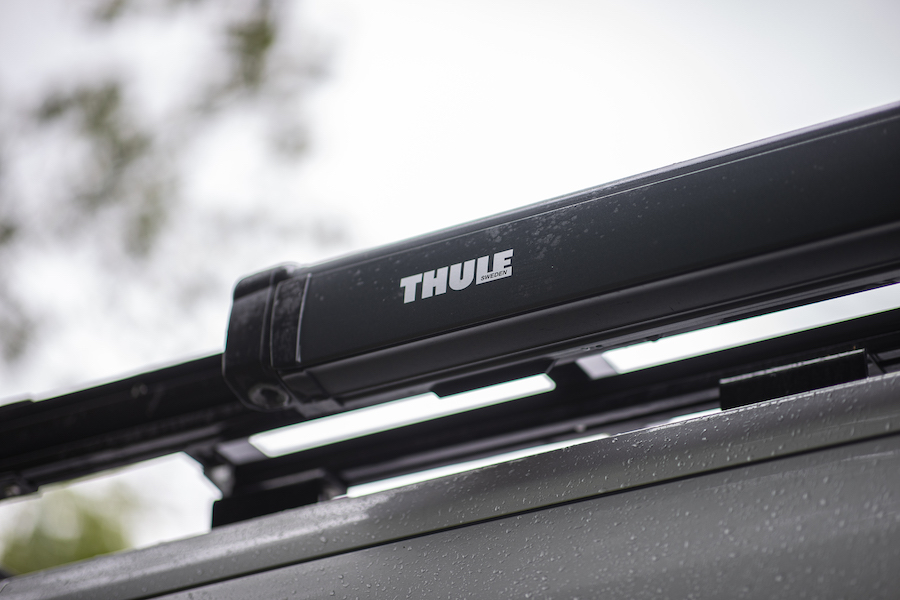 Air 

Conditioning

High Efficiency Roof Air Conditioner with Heat Pump
Air Vent
Maxxfan Deluxe

The maxxfan Deluxe is the only complete ventilation system that incorporates a vent, fan, and rain shield in a single ALL IN ONE unit.
Audio
In-Dash Audio Controls

Pioneer DMH-2660NEX Included. Offers wired Apply Carplay and Android Auto (Android Auto only works with certain android phones) 
Awning
10 ft Thule Hideaway Crank Awning

Easy, one person operation with hand crank and awning supporting tension arms

10 ft length with 8 ft projection
Electrical
AGM power system offers the ability of running small to medium sized components inside the van for a moderate period of time. Using standard equipment throughout the van that includes lighting, radio, tv, and moderate use of the AC 110 outlets will last you an estimated 24 – 36 hours before need of solar charging or shore power.

Features of System:

3 in 1 – 2000 Watt Inverter Charger Control. 3 in 1 system combining an inverter, battery charger, and automatic transfer switch.

2000 watt pure sine wave inverter

High inverter efficiency – 90%

100 amp battery converter/charger

100 amp automatic transfer switch

300 Amp hours of battery storage capacity with AGM deep cycle batteries. Consists of 3, 100 AH batteries

Off-Grid Smart Solar

200 Watt Roof Mounted Solar

2, 100 watt solar panels mounted to roof rails or rack
Flooring
Vinyl Flooring

Color: Diamond Plate Black
Framing
Gear Slide

Heavy duty platform for safely sliding cargo in and out of the vehicle. Doubles as a bunk bed as well. 750 pound capacity, evenly distributed.

Skeleton Grid

Interior grid work on ceiling, walls, and floor. Allowing for nearly unlimited versatility and functionality applications 

Electronics Cabinet

Houses the solar controls, power controls, switch controls, video controls, battery bank, inverter. Works as a bench
Furnace
The Espar Airtronic B4

Extremely effective and efficient gasoline fueled Air Heater. Taps into the vehicle's gasoline tank
Insulation
Ceiling Insulation

Moisture and Mold Resistant Insulation used in the space industry

Floor Insulation

Moisture and Mold Resistant Insulation used in the space industry 
Lighting – Interior
Ceiling Can Lighting

8 additional white lights to Bed Platform and Seating Area.

Accent Lighting
Lighting – Exterior
Front 52″ Light Bar

Rear Overhead Work Light
Roof Rack
Roof Rails

Rails to ties down points for different styles of racks, mounts, etc.

12 Ft Vandoit Roof Rack

12 foot platform rack is made from aluminum T-Track, which makes mounting paddle boards, bikes, storage boxes, etc. incredibly easy
Swivel Passenger Seat
Allows the passenger seat to turn around facing the back of the van 
Tires & Wheels
BF Goodrich KO2 – All Terrain Tire Upgrade
Water
6 Gallon Removable Tank with On Demand Water Pump

15 Ft coil hose and nozzle included

Removable Hot Water

On Demand Hot Water with Holding Tank that ties directly into water system.

Offers hot water at all locations for water hookup / use. 
Dometic CFX3 55IM Portable Refrigerator
Portable Fridge/Freezer, 42 can capacity. Runs off AC and DC Power
Ladder
Rear Door Attached Ladder
Removable Leather Seats
Front Driver and Passenger Seats
Platforms
Double Folding – Full Platform (x2)

Double folding platform can be folded once and stowed away against side of van. With it folded out once, room for one person to sleep is perfect. Unfold it a second time, and it gives you full sleeping capacity.
Screens
Slider Door Screen

Magnetic Bug screen for the slider door opening.

Rear Door Screen

Magnetic Bug screen for the slider door opening.  
Hanging Cabinet
30 Inch Hanging Cabinet (x2)

Hangs from ceiling cargo rails. Can be slid, removed with ease.
Engine
Roof Height
Tow Package