How the Ford Transit Camper Van Setup Became the Ideal Choice for Team Bible Travels
As I've mentioned before in previous blog posts, I've been researching van builds and overlanding options for the better part of two decades. After owning the new E350 Ford Transit van and experiencing all the space and reliability it affords, going into any other model for our #vanlife is going to be difficult…until the AWD Ford Transit van version comes out in 2020.
When you're out there on the road, you become tempted: roof top tents on Toyotas, Sprinter vans, Jeeps pulling fancy tents and trailers on wheels. Of course when I was growing up over the last decade or so, Sportsmobile was the supreme leader, and the van that everyone aspired to. But being a very middle class kid from the Midwest, an $80,000 rig wasn't an option for me. But those Sportsmobile vans, and most Class B vans and conversion camper vans were built on the older Ford Econoline chassis, whether it was the 150, 250 or 350 payload model, again for their durability and proliferation worldwide, making them easy to work on and get parts for.
Then, like most van lovers, I went through my Westfalia phase, trying out varying models of VW Vans, delighting in their design and intricately functional spaces and beauty, but lamenting their lack of power and reliability.
After spending about four years upfitting a 2003 Econoline, the Ford Transit finally began coming into its own as a powerful and reliable large van perfect for camper conversions. Just as more and more people began moving away from diesel Sprinters and earlier Dodge models, we discovered VanDOit and their home base in my old hometown of Kansas City, and as they say, the rest is history. No other van type or size, especially when converted in-house by VanDOit, offers us the customization, spaciousness, safety and versatility of a Ford Transit. And now, upfitters around the country are jumping on the trend. I'm not saying Ford did everything right, but it's definitely better than everything else out there.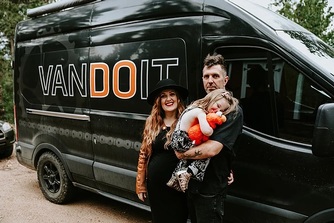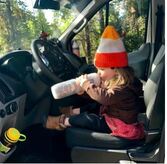 The ability to stand up (I'm 6'2") and still have headroom, to sleep on a Queen-size mattress, to have multiple babies and dogs and other guests in the van, to burn regular fuel instead of diesel, and to have the cargo room, reliability, power, and driving comfort of a Ford V6, (to name just a few of the benefits) can't be beat.
Feel free to contact me directly at aaron@vandoit.com if you'd like to discuss the pros and cons of all the van models being converted into camper vans today. I'd love to hear your opinion and tell you a little bit more about why we went with the Ford Transit E350 camper van conversion.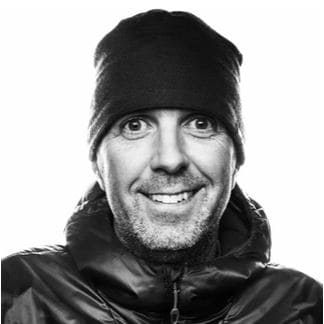 Note About the Author-
VanDOit Ambassador Aaron H. Bible is an internationally acclaimed travel writer and outdoor industry journalist. Contact him for any gear related questions, to inquire about a new van, or to find out more about how he maximizes his VanDOit time on the road! Follow his adventures with his wife Jasmine and baby Lavender @team_bible_travels & @ahbible