In developing countries, millions of people walk for miles each day just to survive. On foot, individuals race against the sun to complete everyday tasks. Distance is a barrier to attending school, receiving healthcare, and delivering goods to market.
We have partnered with World Bicycle relief to deliver specially designed, locally assembled, rugged bicycles for people in need. For every van purchase, we will donate a bike to a person in need through World Bicycle Relief. World Bicycle relief has developed an efficient, innovative, and scalable model to empower students, health workers, and entrepreneurs in rural developing regions with life-changing mobility.
Increased mobility can have far-reaching effects on individuals and communities, but there are a few specific outcomes that drive our programs.
Decreased travel times
Increased attendance in school
Improved academic performance
Increased delivery of medicines and care
Increased access to distant markets
Increased income for farmers & entrepreneurs
Increase in Student Audience
Increase in academic performance
Decrease in Commute Times
Increase in Patient Visits
More Distance Covered by Physicians
Increase in Girls Punctuality
Reported Feeling More in Charge of Their Lives
Reduction in Girls Absenteeism
Increase in Income Generated
Increase in Carrying Capacity
Increase in Milk Deliveries by Dairy Farmers
Check out our Domestic Impact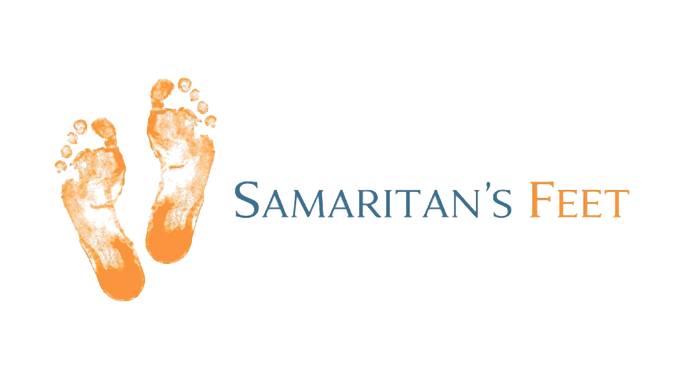 Provide new athletic shoes and socks for needy individuals.
Partner with local schools, corporations, non-profits, and fait-based organizations, utilizing the power of collaboration to transform communities through service.
Encourage both students and volunteers with the life changing messaged of hope and respect for all people.
Prevent the spread of diseases by protecting feet from infections and contaminated soil.
Samaritan's Feet believes that a new pair of shoes and the act of foot-washing can:
Provide a tangible foundation of hope and the opportunity for a better life.
Prompt children to focus in school and families not to worry.
Protect feet and decrease the possibility of getting a foot-borne disease.
Since its founding in 2003, Samaritan's Feet and its partners have distributed over 7.5 million pairs of shoes in 108 countries and over 420 U.S. cities
Check out our Domestic Impact